Coach K's Comeback #LegacyStrong
As many of you already know, my brother (aka Matt Kroupa, Mr. Kroupa, Mr. K, Coach Kroupa, Coach K, etc.) was involved in a very bad automobile accident. He was leaving DIA with his football team headed home, when the bus driver lost control of the bus, driving it straight into a cement pillar. Sadly the bus driver died on impact. My brother was probably in the next worst seat, sitting directly behind the bus driver. He definitely was in the worst shape out of anyone other than the bus driver who didn't make it. So my family and I are very thankful that he is still alive because even though his injuries are really bad, he's lucky to be alive. My brother is still at Denver Health in the ICU in critical condition. My brother has an extremely long road to recovery. It's going to be tough for a while but we are going to get him through this.
The reason I want to raise money for my brother is to use any and all donations to make living easier for him and his 3 girls in the upcoming recovery process. I'm talking in any way possible, whether that be a new Laz-E Boy chair for him to sleep in (cus he won't be able to go up the stairs to his bed for probably 4 months cus of his hip) or anything else that makes it easier for him and the girls. Matt has done so much for so many of us, probably me more than anyone. He is so selfless and cares so much about everyone else, rather than himself. I'm so proud of my brother and the man he has become and the family he has created. It's unfortunate that he has to go thru this tragedy but if there is one person that can get thru it, it's my brother. I've always said, my brother has superhero powers and can do anything. So now it's time that we give back to this amazing dad, husband, son, brother, family man, friend, coach, teacher, etc. that has given us all so much.
Thank you to everyone that helps, my family and I appreciate it more than you know. We can get thru this together, as one big family. The Legacy community has been so amazing! We love you all!
#LEGACYSTRONG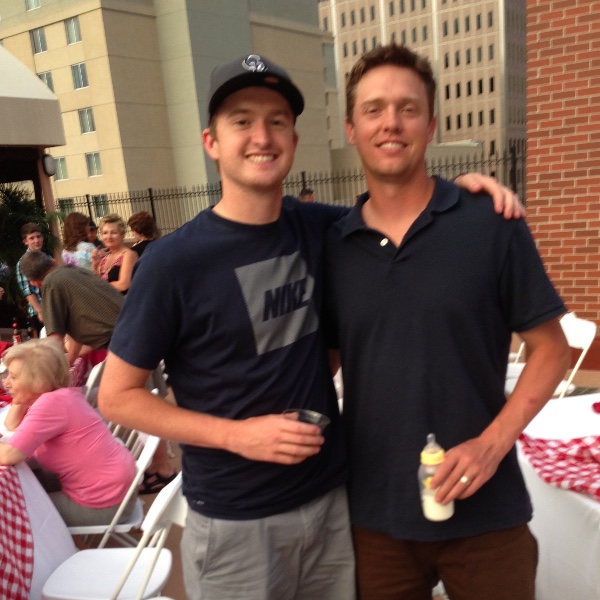 Organizer
Cody Kovash
Organizer
Denver, CO