Warning: Content is graphic and could be         disturbing.  Please use discretion.
When the purring little ball of fur was first placed in her lap, the newly 4-year-old M beamed.  Cocking her head to one side, she asked, "What is that sound?" 
"It's Toby.." I said.  "He's purring.  It means he's happy to be with you.  He's happy you've rescued him.  It means he loves you."
Born hearing impaired, M's grin widened as Toby's energetic, vocal purr was the first she'd ever heard.  Nine years later, she still beams every time he curls up and serenades her with his "I'm happy" song.
Since that initial day, these two fast friends have been inseparable, going everywhere and doing everything together.  From playing to sleeping, walks and sharing food, reading books and making mischief, their love for one another is evident.
"He's more like a dog than a cat!"  M says.  And it's true.  Toby's got a big personality.  This quirky orange tabby loves to fetch.  He gives kisses.  He begs for food.  He hangs out with the dogs.  But, most of all, Toby loves to be with his family and is happiest cuddled up and sleeping with his girl. 
This last Sunday morning, just before 9 am, I found Toby. He was non responsive and near death, having been impaled on a pole of rebar in a neighbors yard.  Pulling him off the pole and holding him in a tight embrace I started praying as I raced back to my house.  Rubbing him and offering soothing, encouraging words, we cried out, "Hold on, Toby…", "We've got you, Loves..", and, "We love you, Toby.." while a friend helped provide the number for the emergency veterinary hospital.  
Conveying to the emergency clinic, through tears, what had happened - I was shocked when I heard Toby purring. While faint, it was clear.  He was ALIVE.  This time, it's as if his purr was saying, "Thank you.  I hoped you would come.  I'm so glad you found me.. I waited for you, hanging on as long as I could.  I'm so happy to see you.."
The hours Toby spent at Powers Pet Emergency & Specialty were long and arduous.  Finally, word arrived. The emergency surgery to repair the 6" deep, 1" in diameter puncture wound went well.  Holding our breath, they shared that, miraculously, no internal organs had been punctured.  Buoyed by prayers, hope and trust, we were thankful for the good report.  
"It will be touch and go" the surgeon said.  And, she was right. 
Every day since has had its challenges -- medications and protocols, around the clock triage, overnight stays huddled on bathroom floors or at the vet hospital for monitoring and receiving much needed IV fluids. 
Tuesday morning, our vet determined the flesh around Toby's surgically inserted drain had become infected – the tissue was dying.  Removing it created a second large, gaping wound.  Yes.  It IS as awful as it sounds. 
Think of when you were fishing with Grandpa - there's that moment when he started to clean the fish, and your eyes grew wide as you saw all the internal organs. Similarly, our eyes have been wide as we've tended to his open wound. 
The hole in his abdomen is roughly the size of a tennis ball. He has nearly 50 external stitches from where he was impaled, with countless other internal sutures, "knitting together" the cavernous hole the rebar left behind. All of this has taken a toll on our sweet buddy.  
Adding insult to injury, on Thursday our vet discovered lacerations in Toby's mouth and on his tongue.  He surmised that Toby was most likely panicking and tried to chew his way off the metal pole. Between the initial traumas and the significant mouth pain, Toby has yet to take food or water by mouth for nearly a week now. 
God is merciful. He helped Toby hang on.  He helped me find him.  He gave us the strength, wisdom and guidance to take the necessary steps to save Toby's life.  Andy and Ally were able to come and stay, helping to aid in Toby's around the clock care. God, in His kindness allowed  M to be out of town when her Toby was injured and found. Unable to bear the thought of losing our sweet kitty, or having M come home to learn he was gone – was and is -  too much. Thus, we've taken every action the vets said was needed, while praying for his full recovery.
Dr. Geist remains hopeful.  We do, too.  A recent blood test/blood count indicated Toby's kidneys and liver are functioning within normal limits.  He's anemic, but that's to be expected considering the amount of blood lost.   
We figure, if Toby held on for over five hours , while impaled and hanging upside down, he's got what it takes to make a full recovery. Besides tenacity, courage and strength, this Tabby's got a will that amazes us.  This is the first time the veterinarians and their techs have seen a situation like this. Toby has been proving to them - and us - that he's a miracle and a fighter.  If you should doubt it, his loud purrs of thanks and licks to your hand will convince you how much he appreciates being alive.
By nature, I'm a private person.  My typical (and more natural) response is to be one of the helpers, versus being the one with need.   So, while it's outside my comfort zone to share this story with you (and to ask for your help), I'm keenly aware that help and support are what's needed the most. This unforeseen tragedy has been difficult physically, emotionally, spiritually and financially.  
With that prefaced, most of all, we covet your prayers, knowing power is found there.  Please pray for Toby's complete and thorough healing.  
If you're so inclined to partner financially, please know any and all gifts will help make a difference as we press on, doing what's needed to facilitate Toby's complete healing. 
Costs, thus far, have been staggering.  Vet bills from Powers Pet Emergency & Specialty and Westside Veterinary Hospital have totaled just over $2,000 (including surgeries, medicines, lab work, overnight stays and IV fluids) with follow up appointments scheduled for this coming week.
We believe this course of action is the least we can do for Toby, after the years of laughter, companionship, love and caring he has given us.  He could have easily given up his spirit and died on that pole during those five+ hours, but he didn't.  He chose to hold on.  So we are, too – believing our beloved "sweet potato" has AT LEAST eight more lives to go! 
THANK YOU for your consideration and for holding all of us in your thoughts and prayers.  We are so grateful.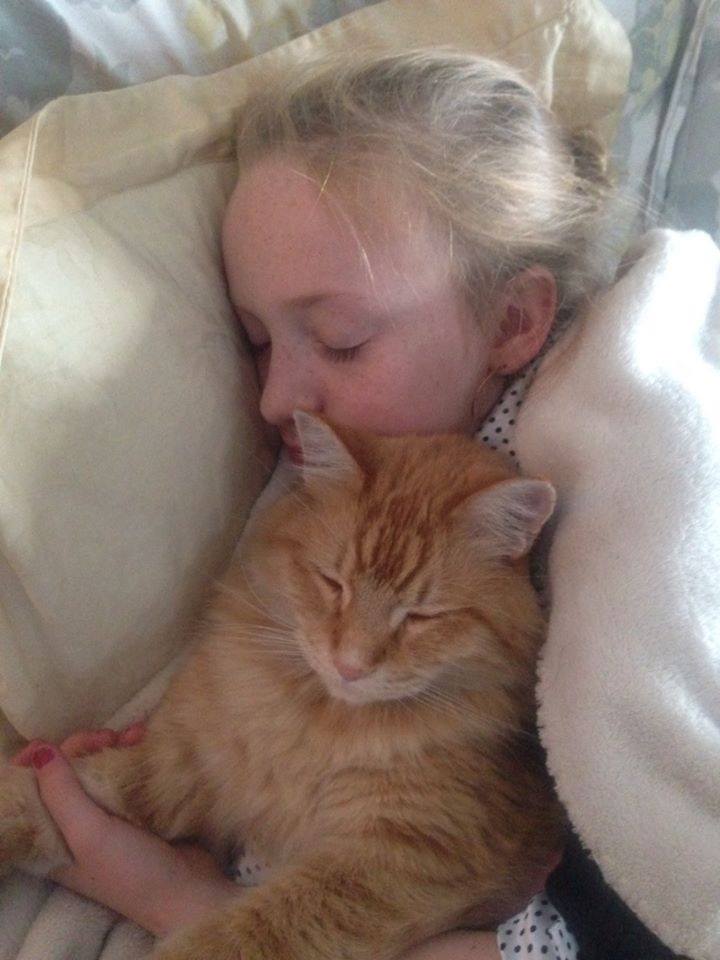 M with Toby, sleeping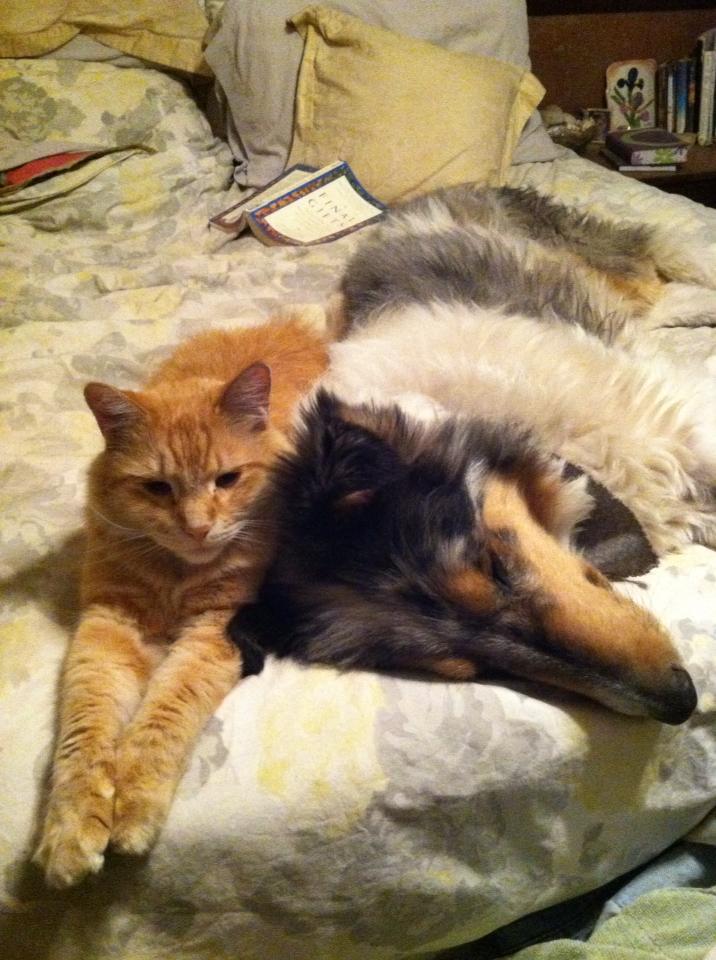 Toby and Joe, resting together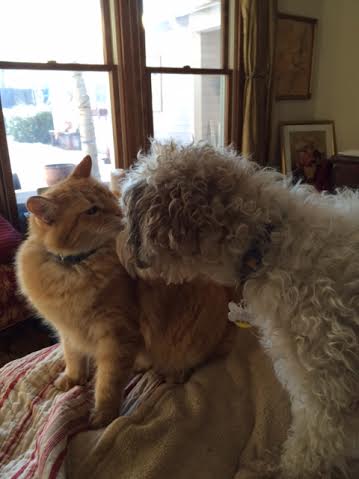 Toby and Charlie, saying hello
Toby, always up for lap time (especially if there's a book present).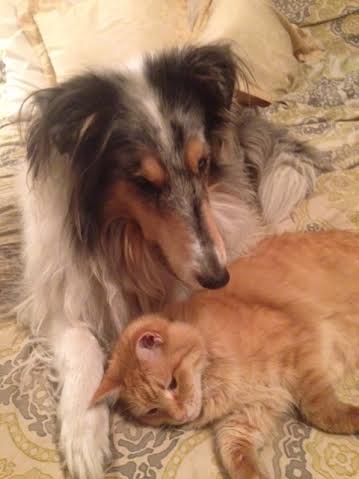 these two.  such love!
Toby, last night, home from the vet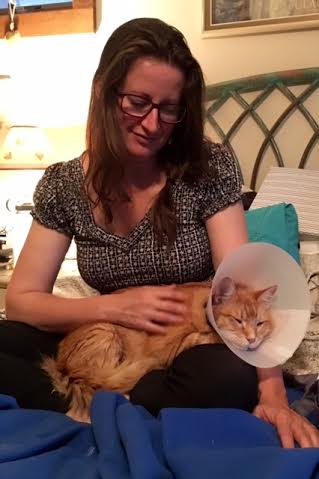 Still wanting to snuggle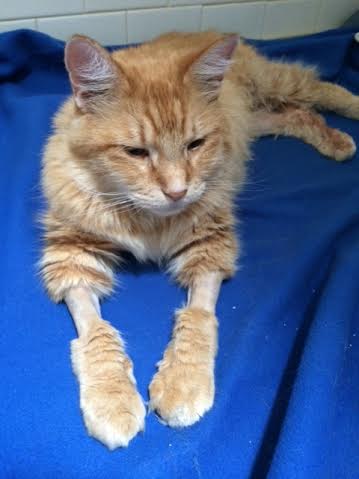 Sweet Toby with IV paws

Organizer
Sam Rush-Walton 
Organizer
Colorado Springs, CO
#1 fundraising platform

People have raised more money on GoFundMe than anywhere else. Learn more

GoFundMe Guarantee

In the rare case that something isn't right, we will refund your donation. Learn more

Expert advice, 24/7

Contact us with your questions and we'll answer, day or night. Learn more