Help Saleem Shine Shoes Again
Yesterday, two of San Francisco's most beloved and iconic Market Street shoe shiners were seriously injured at the corner of Sutter and Market as a taxi cab jumped a curb and plowed into their wooden shoe shine stand, destroying it completely and sending both shoe shiners to the hospital with critical injuries.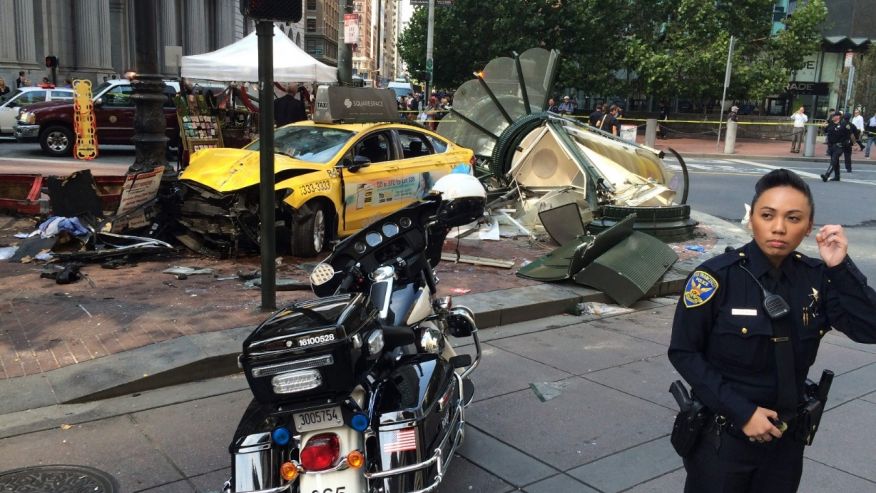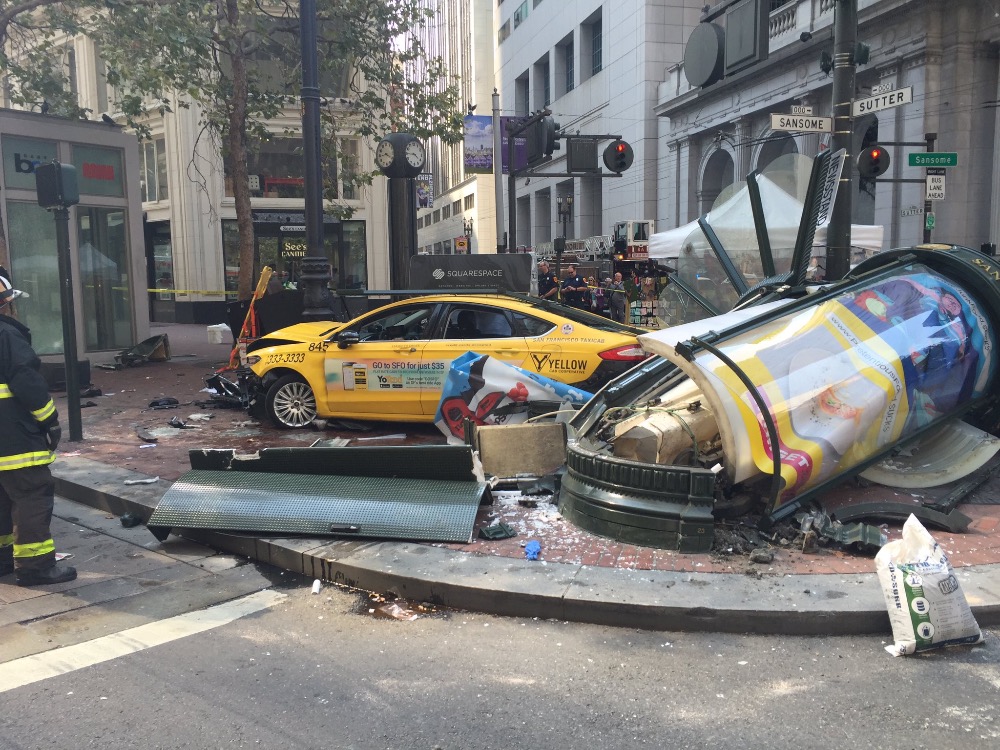 Of the shoe shiners was a man named Saleem Bey,
a man I wrote about on Facebook a year ago after he shined my black Chelsea boots and gave them new life and luster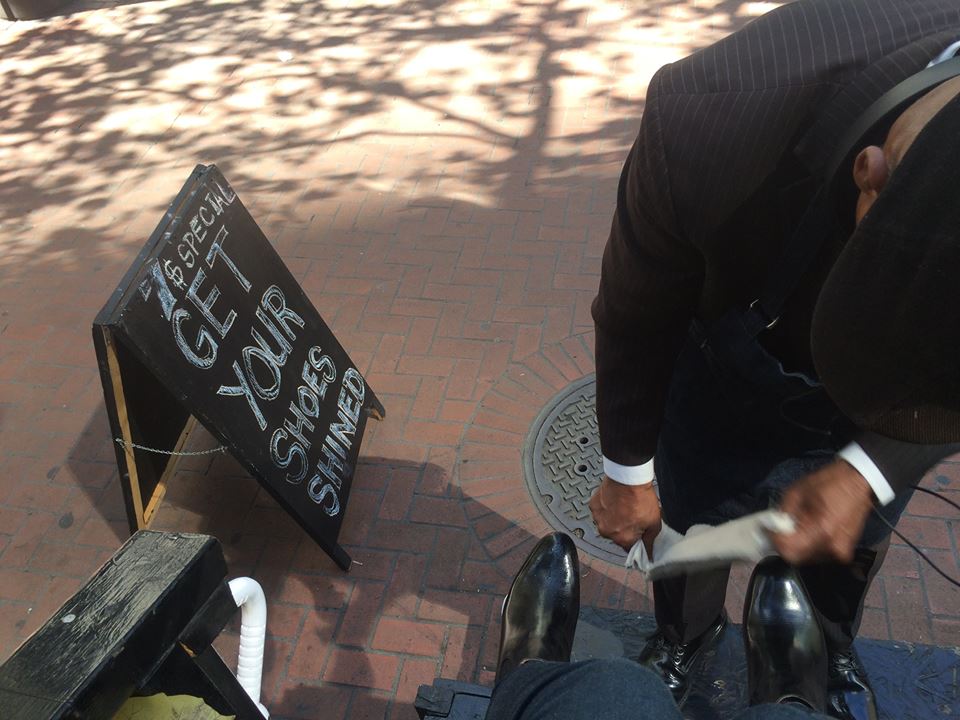 I wrote about Saleem because he was not only extremely kind and charming, but the moment was touching for me as Saleem revealed the struggle that he goes through daily.  He waits for customers in the bustling Financial District between 8-11 hours a day and only shines between 5-10 pairs of shoes a day at $7-10 a pair.  He was 65 at the time, and I could hear in his voice gratefulness that he was there but also sadness that the old-timey art of shoe shining was being forgotten when I asked him how things were going for him.  Making money as a shoe shiner was becoming harder and harder as the years went by, but Saleem hadn't given up on his craft because he's good at shining shoes, he loves people, and shining shoes is something he loves to do even if the money is sparse.
When I heard Saleem was one of the two pedestrians injured in the horrific accident, my heart broke.  I know how hard he struggles already and to imagine the setbacks of being injured, having his shoe shine stand and livelihood destroyed, and not knowing how his future will play out compelled me to create this GoFundMe for Saleem.
We're looking to raise $20,000 (from our initial goal of $10,000) to help rebuild the shoe shine stand, to help pay for lost wages, and to help support Saleem and Jaz in their medical recovery 
(here's a link to a GoFundMe to specifically support Jaz)
  Saleem is in stable condition right now but Jaz is still in a coma (Update 8/28/16 - Jaz is out of his coma!)
The confusion, pain, and financial worry Saleem must be going through is hard to fathom.  But as someone who's been blessed by Saleem's smiling face and iconic role in maintaining the old soul of San Francisco, I'd like to see Saleem return to his corner at Sutter and Market with a rebuilt shoe shine throne, ready to polish and shine again.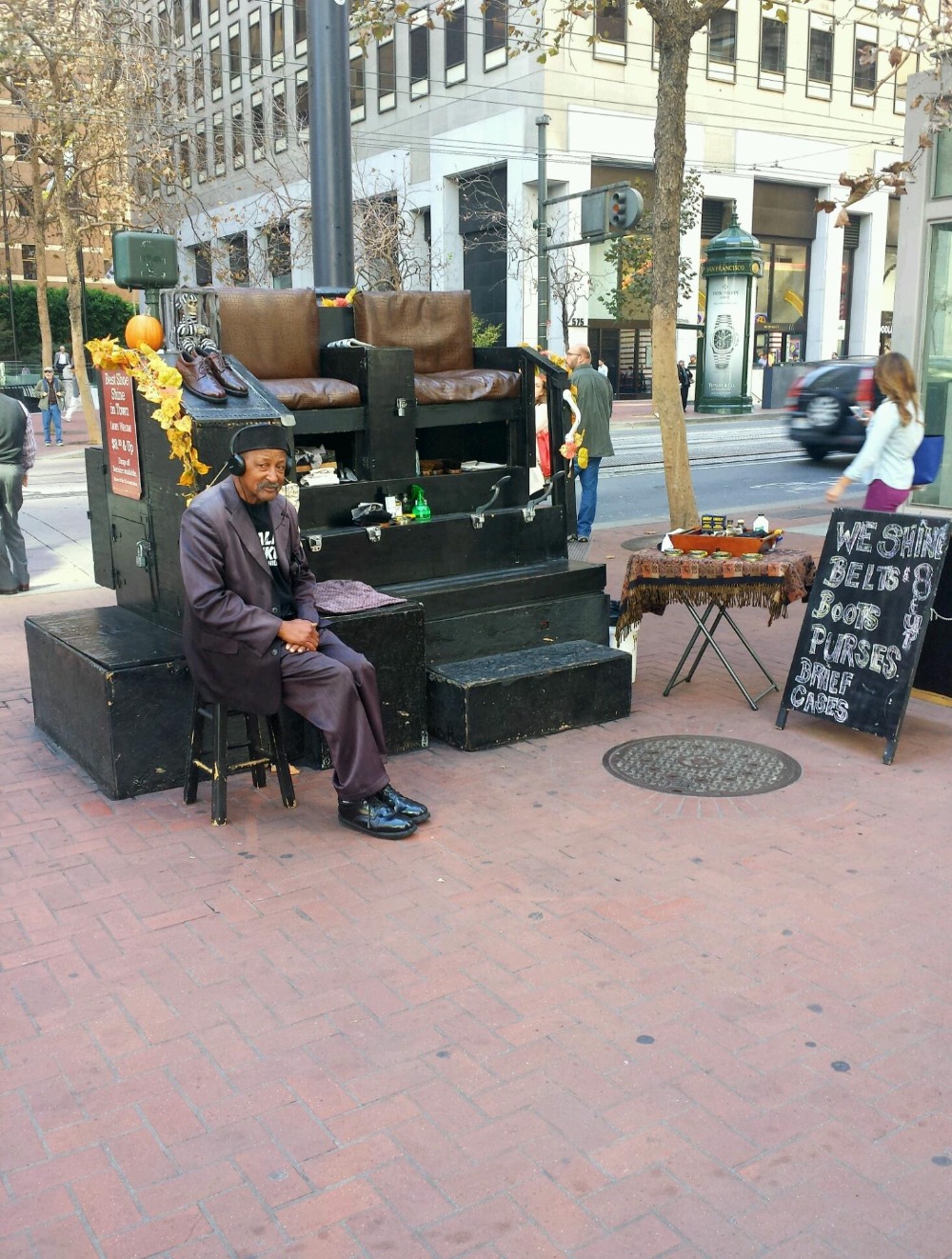 About the accident:SFGate
: 
Taxi jumps curb in San Francisco, 3 suffer critical injuries
SFGate: 
Cabbie says 'I'm sorry' after plowing into 2 men on SF sidewalk (VIDEO)
Hoodline
: 
Local Shoe Shiner, Assistant Injured In Yesterday's Cab Collision On Market
KTVU
:
3 hurt in San Francisco when taxi cab crashes into shoeshine stand (VIDEO)
About Saleem:Hoodline
: 
Tales From The Shoe Shiners Of Market & Sutter
Organizer