Keith Champagne's medical expenses
Hello, I'm Tom Nguyen, and created this GoFundMe for my friend/colleague in the comics industry, Keith Champagne.  Keith is never one to ask anyone for handouts, but I have decided to  start this campaign to help ease the burden of stress and medical expenses as he recovers from his broken leg and surgery and is unable to work during this time.   What happened to our beloved creator on such comic book titles as Young Heroes in Love, JSA, Green Lantern,  Ghostbusters, and currently The Switch and The Strain?  
Over the 4th of July weekend, our comic book artist/writer Keith  lost his footing while helping his six-year old son descend from a summit in the White Mountains during a holiday camping trip with friends. He badly fractured his left leg in two places.
It took a total of nine hours for the rescue crew to transport Keith safely off the mountain and to the nearest hospital. Strangely enough, the entire operation was filmed for an upcoming reality show on Animal Planet (and no, he didn't/won't get paid for that!)
Since the accident, Keith has been almost completely immobilized per doctor's orders while waiting for surgery to repair/reconstruct his leg. He's been unable to walk, work, or even sit upright for an extended period of time due to pain. Surgery was delayed an additional week after his EKG indicated a diagnosis of Inferior Ischemia. A second EKG and clearance from a cardiologist was necessary to gain approval for surgery/anesthesia, which is currently scheduled for 7:00 AM on Friday, July 15th, to be followed by a 10-week rehabilitation process. It will be a full year before Keith's leg is completely healed.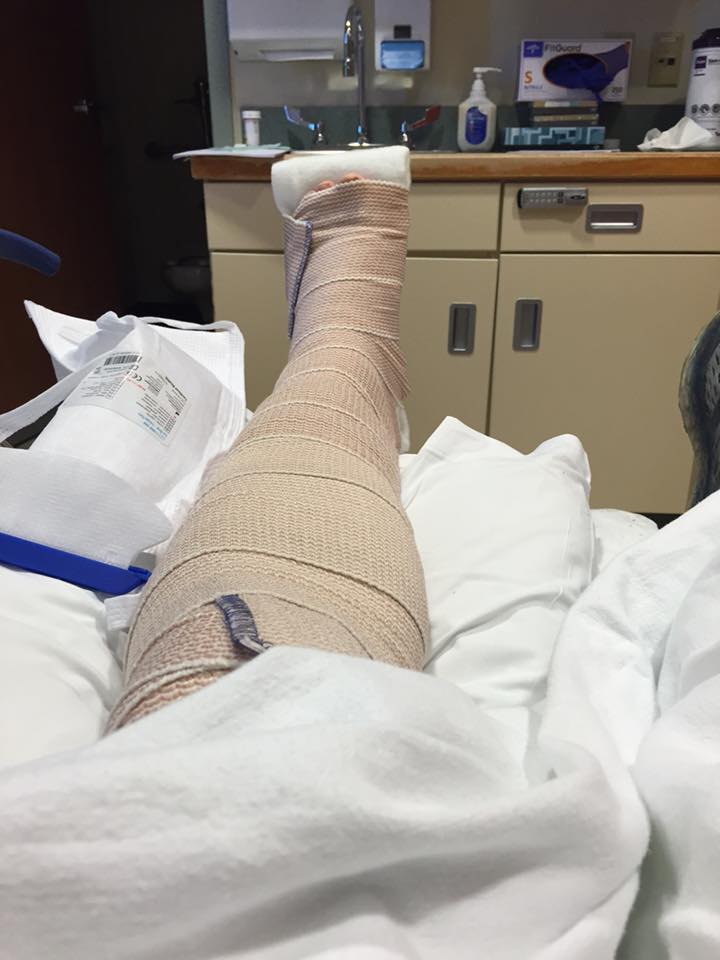 Any money raised will go towards paying off medical costs not covered by health insurance and to give the Champagne family a little breathing room financially until Keith is able to fully return to work.
In return for your generosity, donations of $25 will receive a signed trade paperback collecting some of Keith's work. Donations of $50 will receive an exclusive Switch (my and Keith's new creator-owned project) print created exclusively for this campaign. Donations of $100 or above will receive a page of original comic book art from Keith's personal collection. If anyone wants to donate a crazy amount, arrangements can probably be made to receive Keith's bad leg.
In addition, Keith plans to be fully recovered and to run the October, 2017 Hartford Marathon. He'll be printing a special shirt emblazoned with the names of his donors to wear during the race.
Thanks to any who can contribute; and if you can't contribute, then spreading the word is just as appreciated!  Bless you all!