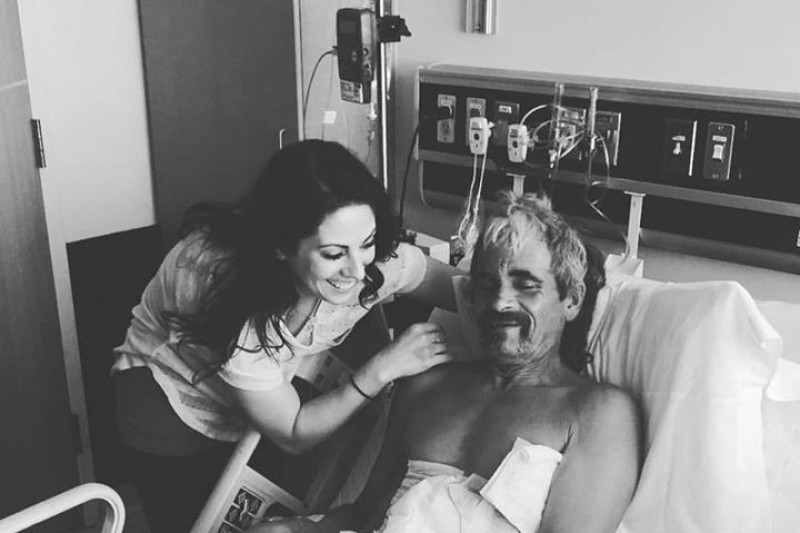 On Tuesday, April 19th my dad Spencer (known by many on the island as "Kip" from Maui Zip Line) was grocery shopping at his local Foodland in Wailuku. Unbeknownst to him, a fight had broken out between a man, his estranged wife, and her shopping companion in the same store, resulting in the woman's throat being slashed by her estranged husband. All shoppers fled in terror, but without a second thought Spencer came to her aid and held pressure to her wound, hoping to keep her conscious until aid could arrive. After stabbing another man who attempted to stop him from fleeing, the attacker returned to the store and saw my dad aiding his dying wife. He slashed my dad across his face, and when Spencer stood, he was stabbed twice in his stomach just below his chest. Unable to continue providing aid, he fell to the floor and nearly died; the woman sustained life ending injury. 
After undergoing multiple surgeries that evening, Spencer was stabilized and moved out of the ICU.  I (his step-daughter) happened to be visiting him on Maui when this terrible incident occurred and saw first hand just how severe his injuries are. I have since returned to the mainland, leaving Spencer alone in the hospital with no family on the island and a long road to recovery ahead. Making matters worse, Spencer's step-son (my brother) was injured in a freak basketball accident the next day that resulted in the loss of his right eye. The funds being pooled by family to help Spencer's sister fly out to help him must now be allocated to his step-son's aid.  Even with medical insurance there is a mountain of hospital bills accruing, no ability to work for the next few months, and no funds to fly any family out to be by Spencer's side.
Spencer is a good man with a kind heart who rose to action to help a stranger when no one else would. He is alone in a Maui hospital with no family and mounting debt. Any funds contributed will be used to help him get back on his feet and fly his sister out to aid in his recovery. If you are unable to contribute financially, please consider sharing the fundraiser and help show Spencer that his heroism did not go unnoticed.  
Thank you and Mahalo, from the bottom of my heart