Rescued Animals are Rescuing Kids
*Please help us continue to help kids with disabilities, their families and the rescued animals we save! Our 501c3 is trying to raise money for handicap accessible restrooms to be constructed and a septic system.    
Thank you!!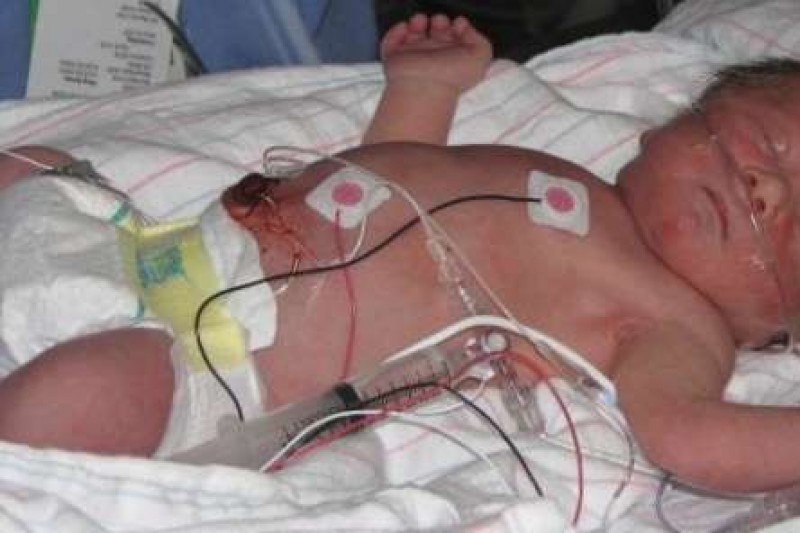 In 2008 our youngest son was born premature and to our surprise was born with Down syndrome. After he was born we became determined to be the best parents we could be of a child with a disability.
Dad with Grady above, big brother with Grady below.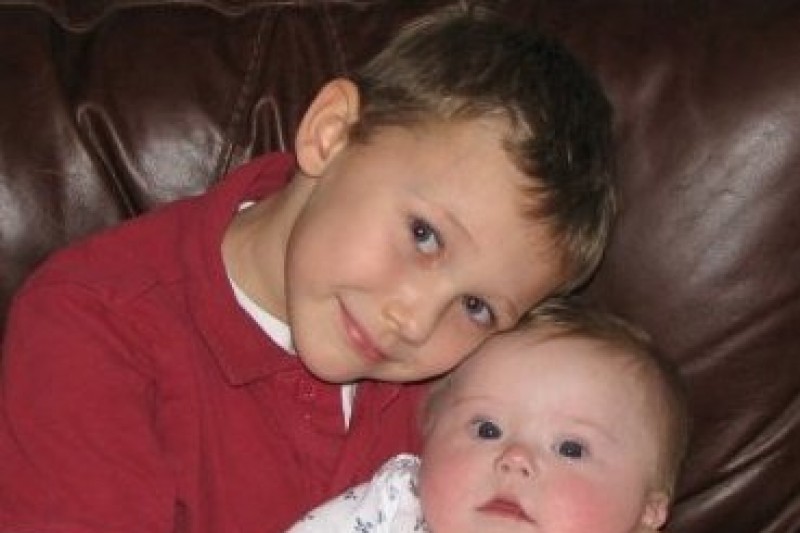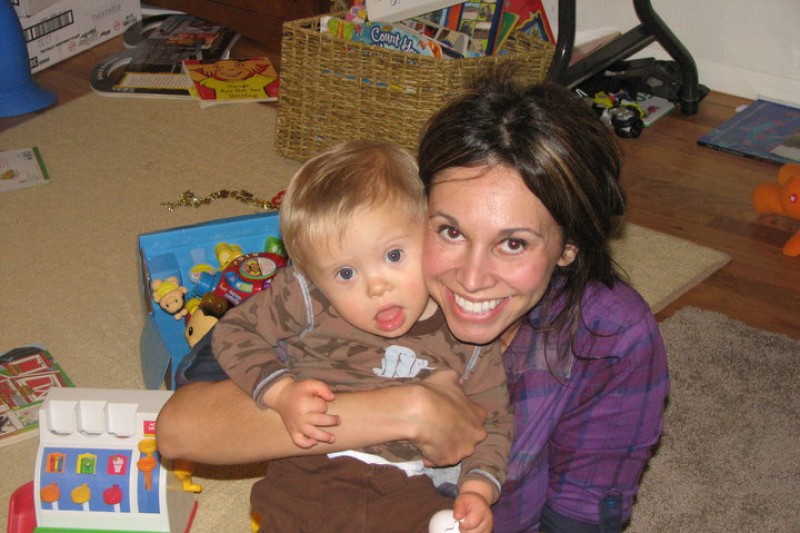 (Grady and I)
Quickly we discovered the benefits animals provide for those with special needs. Formally this is called Animal Assisted Therapy (AAT) or Animal Assisted Activities (AAA). We also learned of the high price tag that came along with these.  My husband and I were fortunately able to afford the benefits of animal therapy for Grady but we knew others were not so lucky. We didn't think it was fair that money stood in the way of these other special kids to receive the benefits that could help them in so many ways.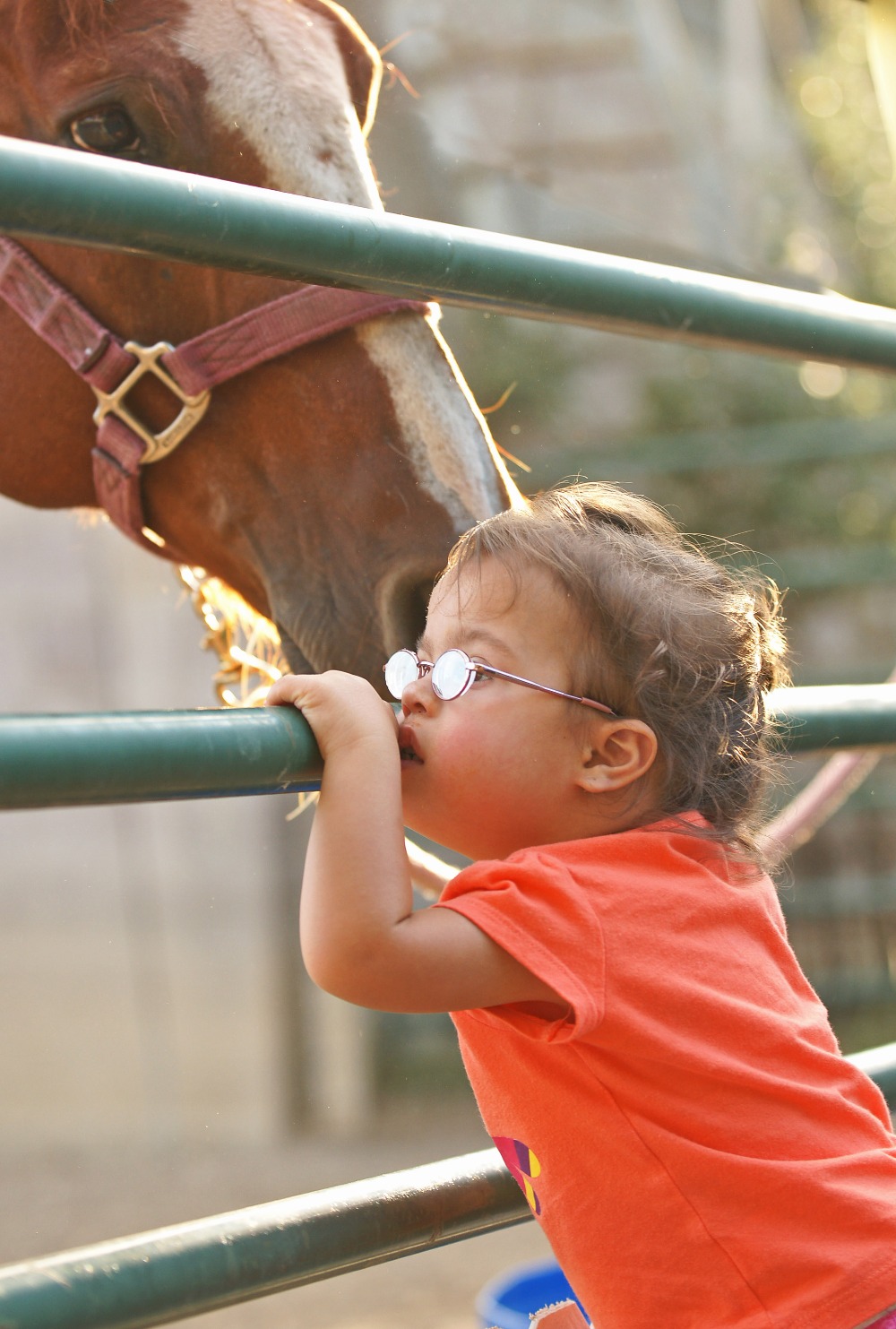 It was around that time we took a leap of faith and decided to move from the city to the country and start a very special non-profit organization, Downs On The Farm. In 2010, our 501c3 status was granted and we were well on our way helping kids with disabilities in our community as well as doing animal rescue. Our dream of having a place for kids and their families to come and get the social and emotional support as well as unconditional love in a non-judgemental enviornment had been created!
We were able to offer a free place for families to be involved in animal assisted activities. Children and animals are such natural companions. It has been amazing to watch so many kids build confidence, independence, self-esteem, compassion and a respect for life. The bonding between children and animals is such a  special thing. Children are very motivated when working with animals and naturally improve in many areas while in this type of enviornment.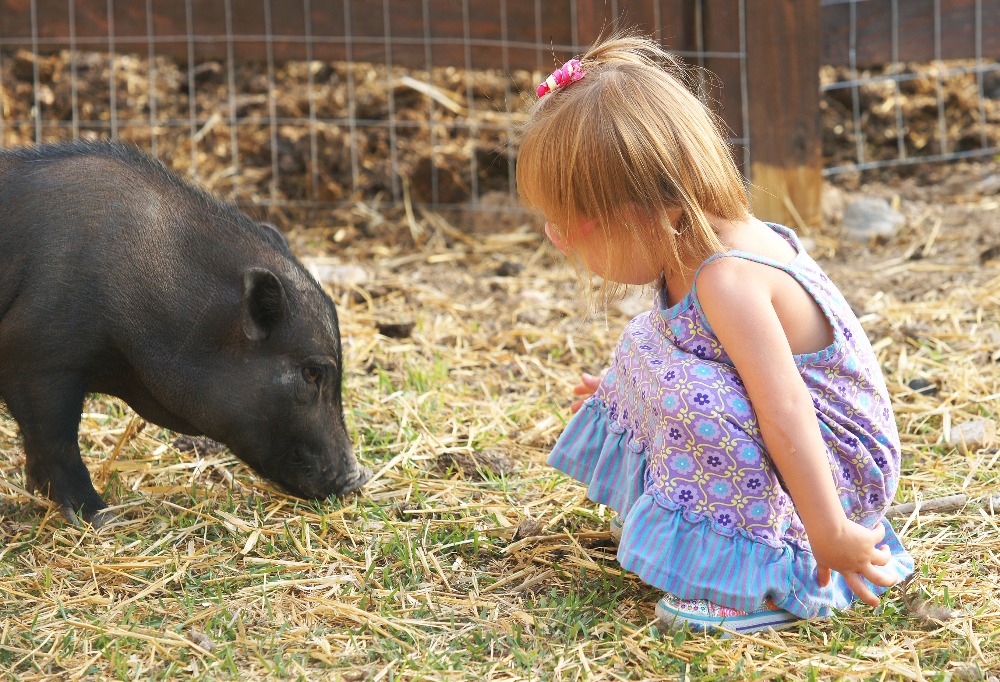 Because of our love for children with special needs and our love for animals this has been such a blessing to our lives. Although it takes volunteering long hours (which my husband gladly does after his normal 40hours a week at his job) and a lot of hard physical work, it is so worth it! We do this because we care. Not 1 volunteer has ever been paid, including my husband and I or any of the board members. We are so lucky to get some of the greatest people on earth that are willing to take the time to help with the non-profit organization.
 Not only do we help children with disabilities and their families but also knowing how many animals we are able to rescue only adds to the joy brought to our family. We rescue many animals, some that you will find on the farm are dogs, cats, bunnies, chickens, alpacas, pigs, goats, sheep and horses of all sizes. Our most recent animal rescue was a sweet little guy named Gizmo! He was in an abusive situation and was so badly treated he had to have one of his legs amputated. When you come to the farm you will see how happy Gizmo is now, even hopping on just 3 legs! We couldn't think of a better place for Giz to call home than a place where special needs are so welcome!
We have just recently been able to start expanding the farm in a very large way, which will allow us to be able to reach out and help even more! We were very blessed to meet a farmer who was retiring and he agreed to sell his farm to us for a very affordable price! We are now going to be expanding to 50 acres! This is going to really allow us to offer so much more in the way of programs for the kids but also in our expansion of animal rescue. Most of the rescues live on our farm and become part of our program or are lucky enough to live on the farm sanctuary for the remainder of their lives. So its a win-win for both the kids and the animals!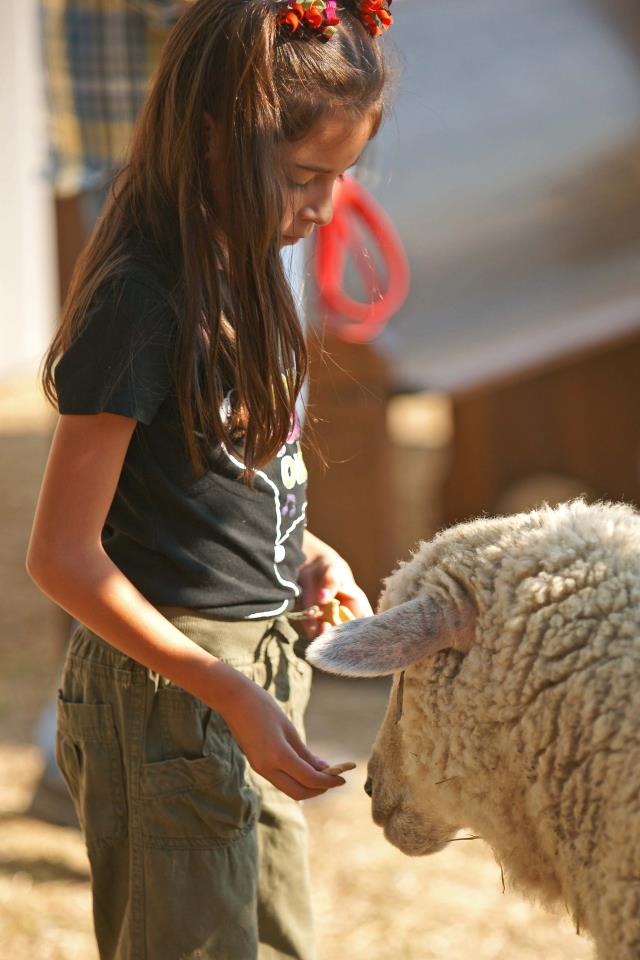 This brings me to why we are needing to raise money. We have a handful of projects that will need done at the new farm location to be ready for visitors. Some of these include a handicap restroom, a pavilion and at some point a barn will need constructed. We are trying to start by raising the money for the restrooms. We will need at least $10,000 for this project. The money will go to construct a small building that will house 2 handicap restrooms.
Unfortunately we just discovered the septic system needs replaced with the construction of these bathrooms. This is going to increase our cost considerably.  Estimates are an additional $ 8-12k. We really need your support to reach this large amount!
We typically don't reach out and ask for help so this is very new to us and not easy! However, we know this money will allow kids to be able to come and benefit from AAA at the new farm location. So many of the kids who want to visit the farm are in wheelchairs, if we can construct these restrooms we will be able to cater to all those who wish to come to the farm- we don't want to leave anyone out!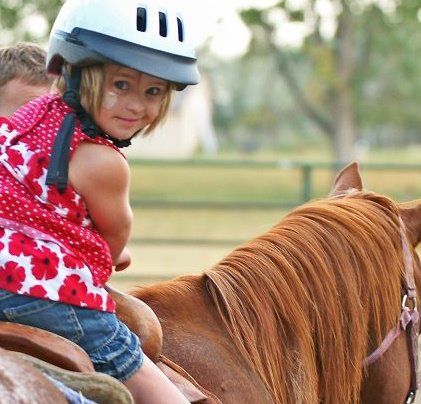 Our operation expenses are quite high so getting extra money for projects such as this one are not easy. We would be extrememly grateful for the support you give that will allow us to continue helping those in our community! Please help us continue to be able to help others and now in an even bigger way! We truly thank you for reading our story and for caring for the  wonderful kids with special needs, their strong and courageous families and for the amazing animals at the farm! This means more to us than we can express in words. The last 8 years our lives have changed.....for the better! We have tried to take what initially seemed like a trial and turn it into a blessing for not only our family but for so many other families like ours! Thank you for your support!!!!
This is an updated picture of our Grady! He is now 8 and likes to dress himself !!

Organizer