熊本地震の義援金 Kumamoto Earthquake Relief
About Me:
My name is Natsuko Yamawaki and I am originally from Kumamoto, Japan.  Now, I live in Brooklyn with my husband and two children. My mother still lives in Japan. Thankfully she was unharmed by the quake. But like many others, she continues to sleep in her car out of fear of more quakes.
For many people, gaining access to food and water is a daily trial. Being so far away from my hometown and my family is hard but I want to help in someway.
Who I am raising for:
I am raising money for a nonprofit that specializes in helping to feed people in disaster areas. The name of the NGO is Kokyounaki Ryouri-Dan (Cook Abbassadors in English) and is run by Yoshiko Hondo, an amazing chef who has chosen to do humanitarian work with her talents.
How will the funds be used?
Please look at these sites to see what Kokkyonaki Ryouridan does:
 
This is Yoshiko's facebook page.
https://www.facebook.com/yoshiko.hondo
http://www.cook-ambassador.com/

Here are some photos from Yoshiko's Facebook to show you.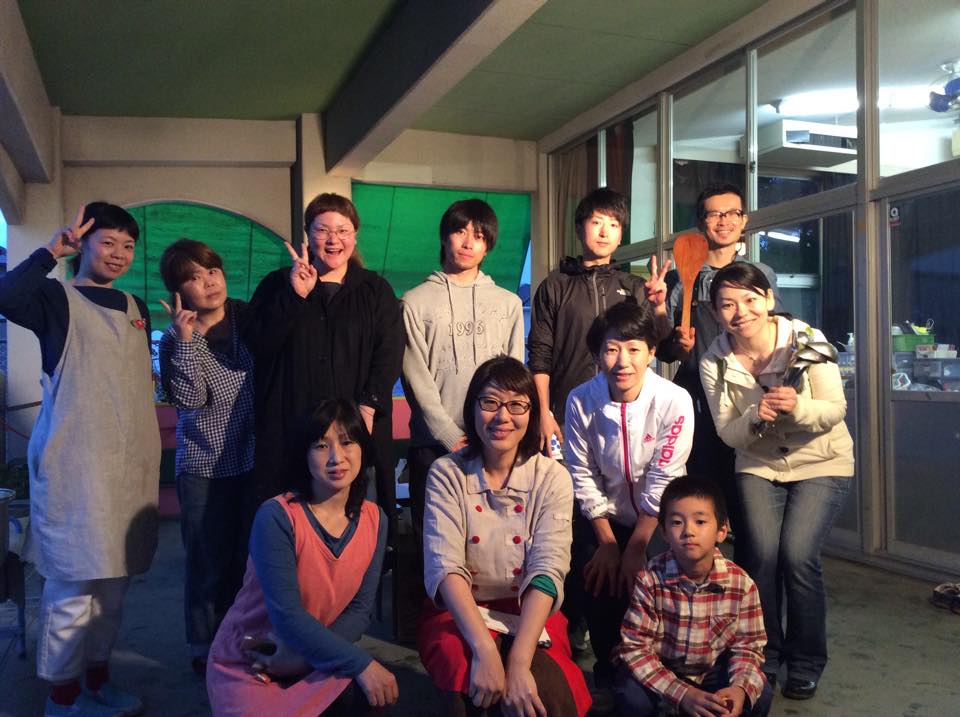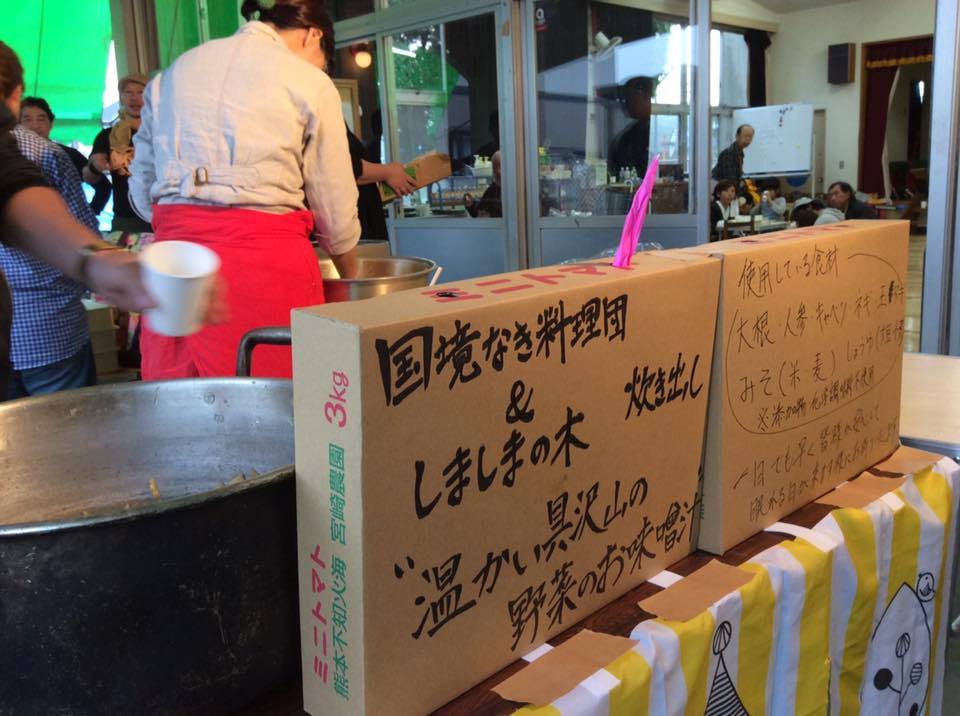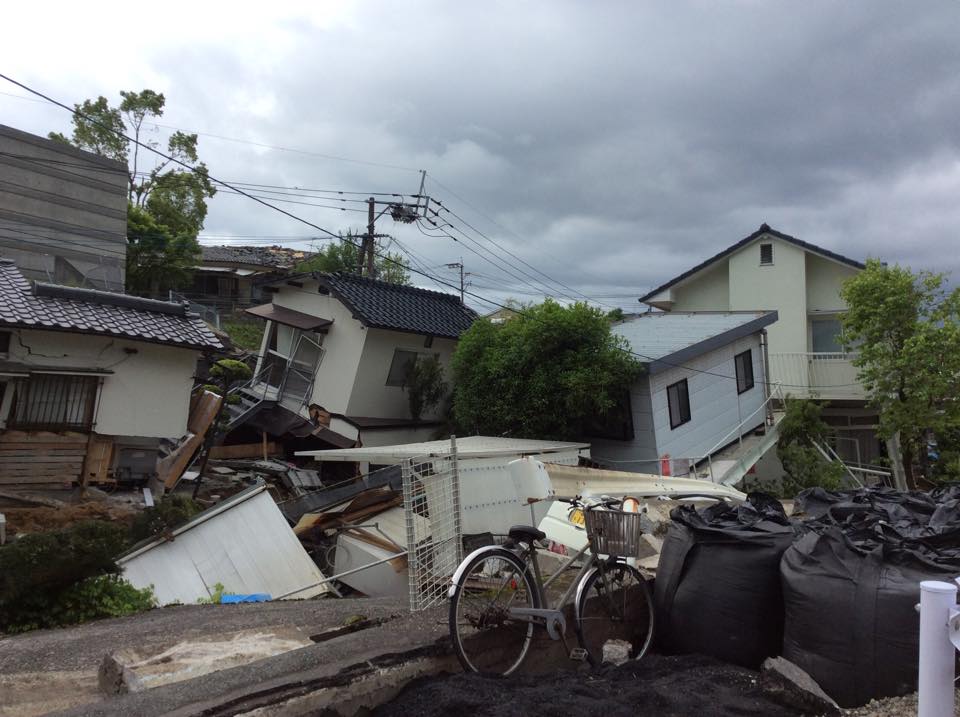 How do I know Yoshiko?
I've been following Yoshiko's work for a long time and have great respect for what Kokkyounaki Ryouri-dan does She is a great chef and her organization has experience in overcoming the practical problems of working in these conditions.  
Right now, they are in Kumamoto providing meals to people.  I suggest you follow her posts on Facebook.
On this Facebook page, you can see that they are setting up a free lunch for tomorrow 4/30 at Simasimanoki restaurant.  
https://www.facebook.com/simasimanoki/
She has many photos of the work she has been doing in Kumamoto since the earthquakes hit. In the areas hard-hit by quakes, there is no running water, no electricity, and no cooking gas. People are relying on food from shelters and the temporary kitchens set up by groups like Kokkyounaki Ryouri-Dan.
As a chef, I wish I could go and cook side by side with them but since I cannot I want to raise money to support this effort. 
This is their website.
http://www.cook-ambassador.com/
Handling of the contributions:
I will be personally withdrawing the funds from GoFundMe and am taking responsiblity to deliver them to Ms. Hondo of Kokkyounaki Ryouri Dan. 
To keep a clear electronic record, I am going to send them to Ms. Yoshiko Hondo via Paypal. This way the contributions will reach Yoshiko and be put to use as soon as possible.
Thank you so much for supporting this cause and supporting Kumamoto!
熊本地震 支援金ご協力のお願い
NATSUKO YAMAWAKI·2016年4月18日
今回の熊本を震源地とする大地震のニュースは熊本出身である私にとりまして
家族や友達がたくさんいるということもあり、他人事には思えずにおります。
これ以上被害が大きくならなく、1日も早く復興が進む事を祈るばかりです。
私の実家のある熊本県八代市も相当な被害が出ておりまして、いまだ余震の続く中
母は車の中に避難して夜は過ごしているという状況のようです。
遠くにいる自分が被災地のために何ができるかと考えておりましたところ私の尊敬する料理家のYoshiko Hondoさんが現地での炊き出しを始められました。
Yoshikoさんは
「食で世界が平和になったら・・・」を実現するために「国境なき料理団」を立ち上げられて今までも被災地へ出向き、アメリカで一流シェフとして活躍された経験を生かして様々な境遇、状況にいる方にいつも愛情あふれたお料理を提供されてきてる方です。
こちらが国境なき料理団の活動の詳細になります。
http://www.cook-ambassador.com/
私も彼女の活動を応援したいと思い、NY農場さんご協力のもとに100個の玄米甘糀パンを販売させていただくことになりました。
玄米甘糀パンは玄米甘糀、オーガニック小麦粉、玄米油、天然塩でのみつくるとてもシンプルな優しい甘みのある手のひらに収まるくらいの小さい丸いパンです。
この玄米甘糀パンを1個10ドルで販売させていただきここからの収益は、熊本の藤岡病院で炊き込みをしている特定非営利活動法人の国境なき料理団宛に送らせていただきます。
http://www.cook-ambassador.com/
今回はNY農場 
http://www.nynojo.com/
の4月2�...、また引き続きこのような活動を続けていきたいと思っております。
被災地の方に何かしたい、でも方法がわからないという方にぜひご賛同いただけると嬉しいです。
どうぞよろしくお願いいたします。

Organizer