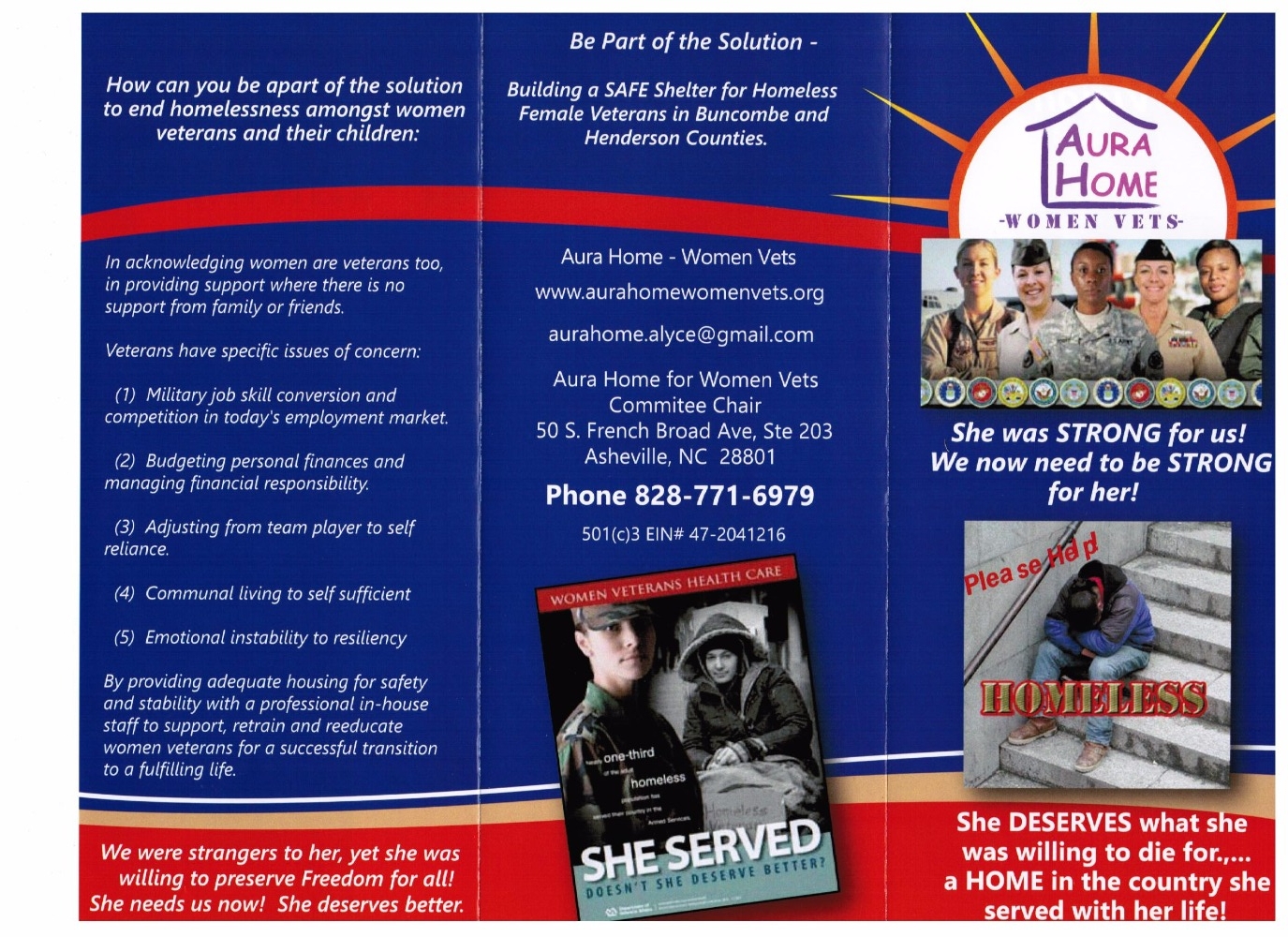 Aura home for Women Vets is a non profit 501-3c and our goal is to house women veterans transitioning out of  homelessness.
Our primary goal is to provide a stable residence for access to community resources and Veteran Affairs benefits for readjustment to citizenry!
Provide a long term supportive housing for homeless women veterans and offer daily living necessities including meals, clothing and transportation
.
To be a point of access for information of community resources on education and job training, financial assistance, legal assistance, and much needed medical and dental care!
Offer information and assist in applicaton for Veteran Affairs benefits and programs with guidance from certified service officers and Veterans Affairs staff.
We will use these funds to purchase a 7740sf commercial building that has 15 large bedrooms, community room, large kitchen, dining room, laundry and office space. It is situated on .62ac in a residential community that is within walking distance from a variety of amenities. 
We need these funds a soon as possible to secure this building before someone else grabs it.!!
When I meet fellow women veterans who are now homeless it breaks my heart to see these highly trained and intelligent women living in their cars or on the streets. Some have children and no safe place to stay or give them any stability. We can change that with this home. 
We have 260 homeless women vets in Buncombe and Henderson counties, and 8000 in NC not to mention 80,000 nationwide! 
Lets help even if it is just the tip of a very large iceberg!
Thanks to any and all donations that will make it possible to help my fellow women vets!! Your assistance will make a huge difference in so many lives!!
Organizer and beneficiary