Help Steve Baker Beat CANCER!
There comes a time when the bravest, strongest, most dedicated among us need outside help. Now is that time.
Steve Baker – father, husband, protector, provider - was diagnosed with an aggressive and very rare form of Soft Tissue cancer (Desmoplastic Small Round Cell Tumor (DSRCT).. As throughout all of his life, he is putting up an extremely brave fight while maintaining a positive outlook.
As many of you know, Steve is an Army veteran who sacrificed and served in one of the most punishing, brutal areas in Afghanistan. He saw his friends and brothers fall – but continued to fight on. He was blown up multiple times – but continued to fight on. He has experienced more tragedy in his young life than most of us will ever experience.
He now needs to give his 100% attention to a new fight, an unexpected one, without the added distraction and burden of worrying about his family's financial well being. It is our obligation to step up and do what we can, with not only prayers and positive thoughts, but financially so that he can focus his entire being on defeating this thing.
With the onslaught of tests and treatments, he has not been able to work to support his family since the discovery of the cancer over 4 weeks ago until his final diagnosis on June17th, and he has no way of knowing when he will be able to return to the workforce. The doctors will be starting him on a very strong chemo regimen beginning in 2 weeks, that according to the doctor "will kick his butt".
Steve is too proud to ask for help, so we are asking for him. It is our turn to step up and do what we can to help Steve while he faces his toughest fight with an unforgiving enemy. He has given much for all of us and if anyone deserves our help, it is him. 
-Words from his mother and father in-law Jan and Scott Lagna 
 For more updates on Steve's health, please join the Facebook group Team Baker: BAKERSTRONG!
Thank you!
BAKERSTRONG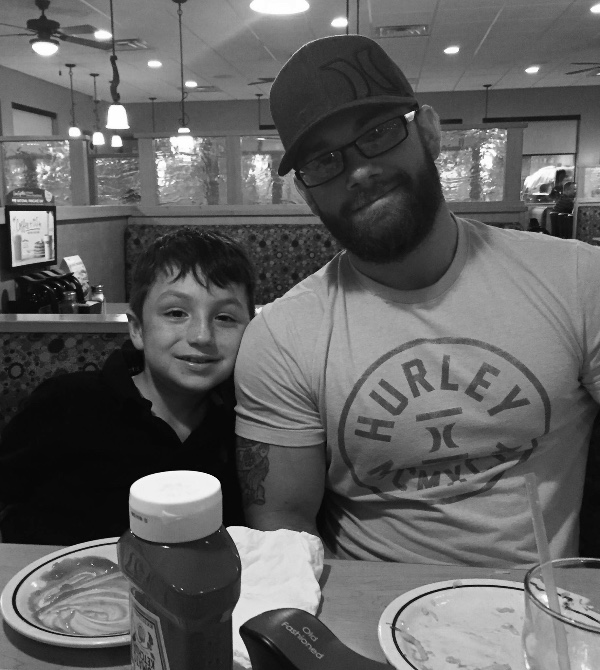 Organizer and beneficiary