Friends, family, loved ones. For those of you who do not know me, my name is Sarah. I have been blessed to call Adrian my mother all of my life. She has changed so many lives throughout her lifetime, including mine. My mom has always been my motivation, my inspiration, and most importantly my role model. 
For the last 16 years my beautiful, loving mother has endured through the most painful experience of her entire exsistence. In 2000, my mom was diagnosed with Breast Cancer. At the time we were living in Mississippi with my dad and my two younger brothers, Jonathan and David. When my dad got news that my mom had a tumor in her breast, he no longer wanted anything to do with her. My dad believed chemotherapy was not the answer. With a broken heart, 3 kids, and the clothes on her back, my mom fought for us, left my dad, and traveled back home to California. With the help of family and loved ones, we were able to get my mom the proper care she needed in order to survive her disease. 
The first time I saw my mom cry, I was 10 years old. She had just gotten home from one of her appointments and wasn't feeling so great. I noticed the bathroom door had been halfway open. When I went to peek in, to see if she was alright, I saw my mom holding a glob of her hair, sobbing. I too began to cry. Seeing the amount of pain she was in and the horror in her face broke my heart. To this day, I haven't seen her cry like that since. My mom has always protected my brothers and I from seeing her in pain. Growing up, she never wanted to look weak in front of us, no matter how much pain she was truly in. 
After her first round of chemotherapy, my mom was showing improvement and eventually went into remission.
In 2002, my mom was ready to begin a new life and start over, she wanted a fresh start for all of us. So..we moved to Redlands, CA and began our new life. My mom went back to school at Crafton Hills College and became a full time student. She also began working at the CalWorks office full time as well, while raising three kids. My mom pushed us in every which way, so that we could all achieve success. During this time, my mom began to have pain in her hip and shoulder. Praying nothing was wrong, she continued to finish school. In doing so, my mom was noticed for her achievements at Crafton, and was one of the top students in her class, she walked with honors and the highest distinction. After completing one of her biggest achievements, my mom recieved a phone call from her doctor, informing her that the cancer had returned. My mom's breast cancer had metastasized into her bones, causing the pain in her hip and shoulder. 
In 2004, my mom began chemotherapy, the second time around. For the next 10 years, she has fought back, not wanting cancer to take the win. Throughout the years, chemotherapy has become her full time job. She had to set aside her big dreams and fight this fight- a fight that always seems to be an uphill battle and never lets my mom win.
In August, my mom went into Loma Linda Hospital because she was beginning to loose feeling in her legs. She told me not to worry, but if I was free, she would love the company. After MRI's, CAT scans and hours of waiting to find out what was causing her this pain, the doctors told us the news. They had found a tumor pressing up against her T-7 nerve in her spinal cord. My mom had two options when it came down to removing the tumor and agreed to immediate surgery. As friends and family filled the halls of the hospital, we all gathered together to be there when she woke up. My mom's surgery went great and the doctor informed us that she would heal nicely. 
A week later, my mom needed rehabilitation and was transfered to another clincic where she would undergo rehab and physical therapy for the next weeks to come. While in rehab, the doctors informed my mom that they  had discovered a brain tumor in her temporale lobe, and needed to begin radiation immediately. This moment had become my mom's worst nightmare. Since then, she has been dealing with the horrific pain of radiation to her brain and chemotherapy all over again.

After her round of radaition was complete, my mom and I celebrated. She felt so relieved to have gone through such agony and continued to keep a smile on her face when I took this picture of her. Chemotherapy was in her future, but she told me that was the easy part and continued to remain positive. 
In the last few months, my mom has continued to keep fighting and pushing for us. However, everyday she gets worse and worse rather than better. At this point, her cancer continues to grow and eat away at her brain and entire body. Watching my mom decompose right before my eyes is torture. She is in so much pain daily, hourly and by the minute. I would never wish this pain on anyone. To see such a beautiful, positive and loving person go through this torture brings me to tears. The love I have for my mom is unconditional, but seeing her this way absolutely rips my heart out.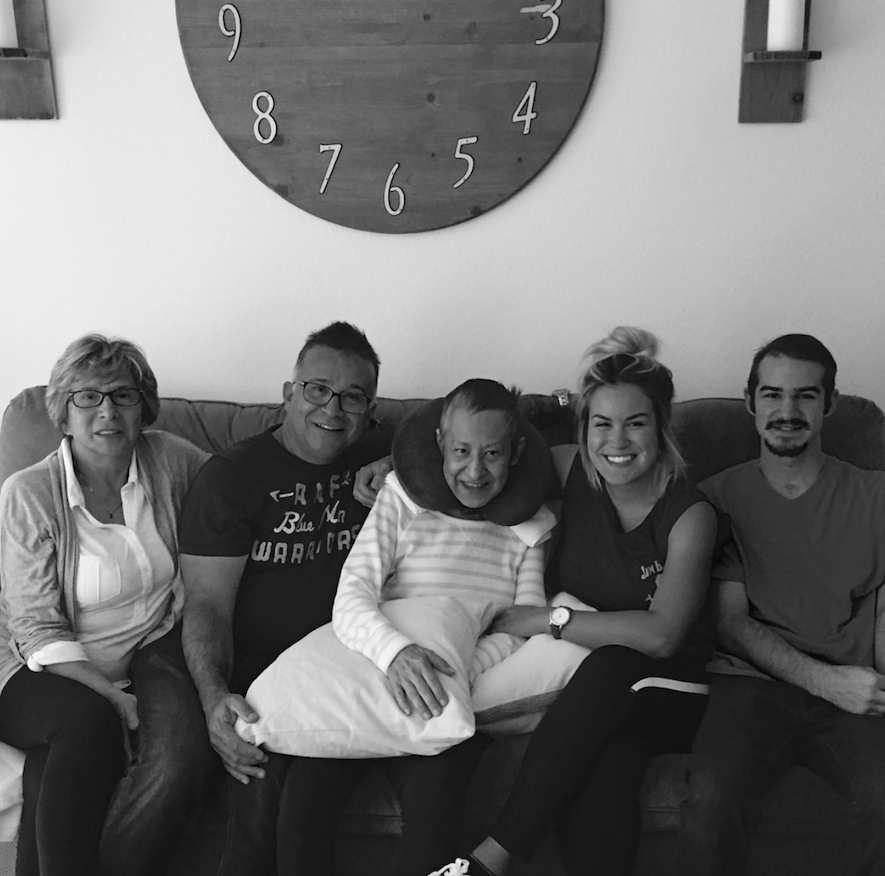 This weekend, friends and family were able to visit with her, and my mom still remains so positive through this. We laugh more than we cry and she continues to keep a smile on her face. Right now, my mom is in need of the care we can no longer give her. On Friday, my mom went into hospice because there is nothing more her doctors can do for her. However, hospice care is so expensive, and will be costing us $10,000-15,000 per month. None of us can afford to take this on, or even find this kind of money. This has become a huge weight on all of our shoulders as we try to scramble every penny we can for our mom. 
As of right now, my mom has lost all ability to move on her own. My mom needs someone with her 24/7. The last week has been so hard on my brothers, myself, and my sister, and have found it even harder for us to give our mom the care she needs. This money will be going to my mom directly and making sure she gets the proper medical care she needs in the last moments of her life. Thank you so much for reading her story, I hope that her positivity and strength will continue to be spread throughout lives to come!
Please help me support my mom during this tragic time. I ask for love and prayers and any donations will help us tremendously. Thank you all!! #PrayingForAdrian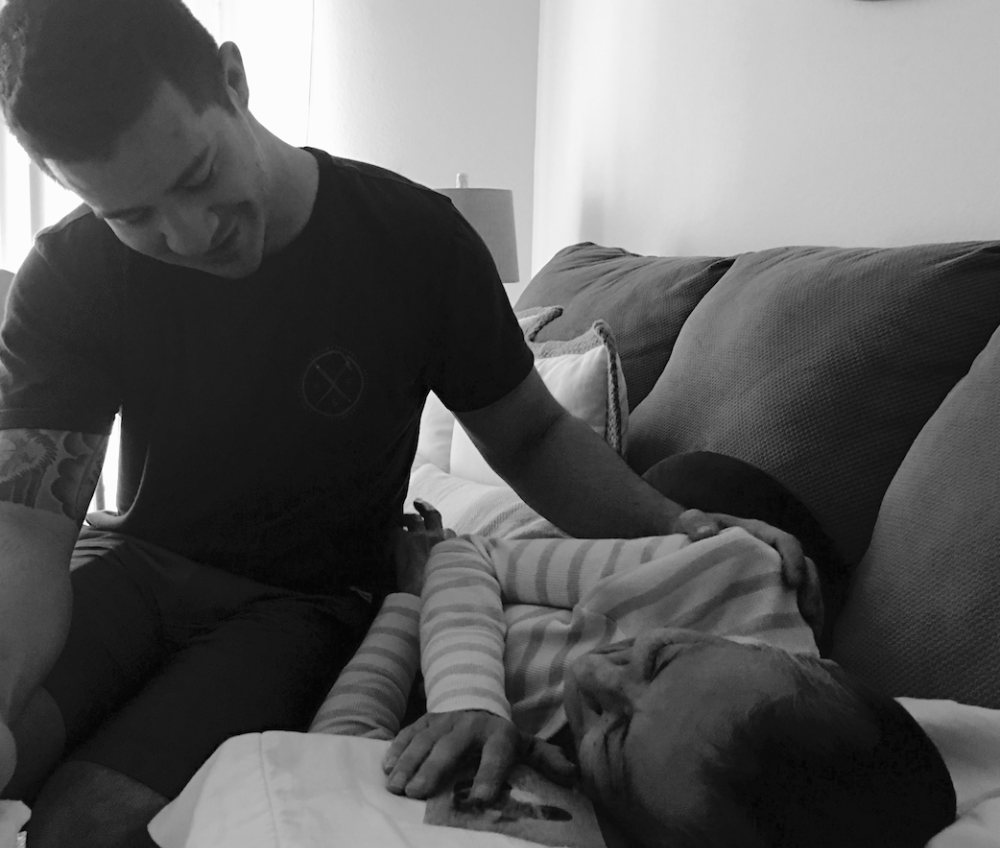 Organizer and beneficiary
#1 fundraising platform

More people start fundraisers on GoFundMe than on any other platform. Learn more

GoFundMe Guarantee

In the rare case something isn't right, we will work with you to determine if misuse occurred. Learn more

Expert advice

Contact us with your questions and we'll answer, day or night. Learn more