Trip For Family Previously Homeless
Donate and enter for a chance to win a free week stay at our villa, Casa de Mañana, in Costa Rica!  


Please help us give a vacation of a lifetime to a family that was recently homeless and victim of domestic violence, resulting in the family having to flee their  country of origin for a better life. 
My husband, Keith, and I own Casa de Mañana, a 3 bedroom 2 bath villa with a private pool (www.casademananacr.com) in Playa Junquillal, Costa Rica.  We are donating a free week vacation at Casa de Mañana to the family.  We are seeking donations from caring people to help cover the costs of their airline tickets from Boston, Massachusetts to Liberia, Costa Rica.  We are also seeking donations to cover the cost of transportation, food and recreation.  If at all possible we would like to make this an all inclusive trip with no cost to the family.  The family will vacation in August 2016.
When someone is homeless for many years the only thing they want is a home.  A place to call their own where they can be safe.  The last thing they think about is a vacation.  But, that is exactly what they may need in order to help heal, lift the spirit of the soul, recover, recoup, reflect and spend quality time with family building stronger bonds and happy memories that will last a lifetime.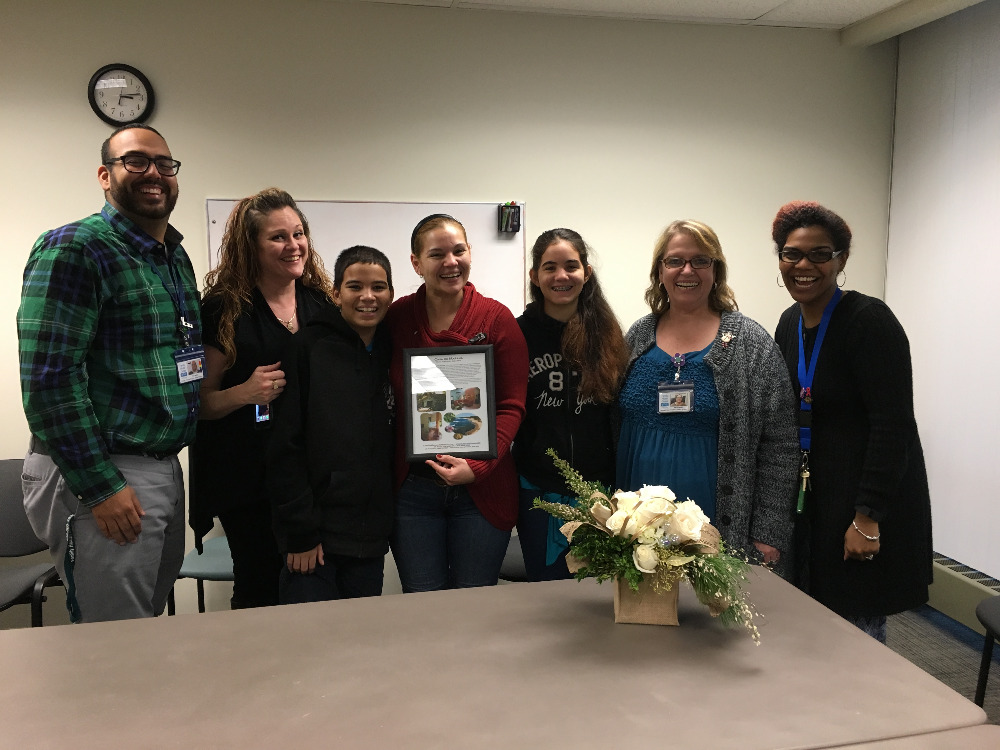 Angelica & her two children, Fernando 13 & Anaisa 14, were homeless between May 2013 through June 2015. They fled a Domestic Violence situation. Virginia Robles worked with them as a case manager for the Homeless Families Program  at the Family Health Center of Worcester, Massachusetts for over 2 years.
When they first arrived to Worcester, Massachusetts from Panama, they lived doubled up for about 5 months.  Angelica contacted Daybreak and was referred to the YWCA for a Domestic Violence Group.   A case worker there referred her to the RCAP Safe Step Program.   She was approved for a 24 month program 10/2013-10/2015. During that time she applied for housing.
In June 2015 Angelica was approved for housing and moved into her new apartment with her children.
Angelica's children are great students and are doing extremely well academically. They are in the Robotic Team and her son is in the Science Club. They are both in the STEM program at WPI and attended the Fall SPLASH Program at Clark University.
Angelica & her children have been through a lot but they never stopped believing and kept their faith through it all.  She has been very proactive during her time of homelessness and although she suffers from severe PTSD she always strives to better herself and be a great mother.
Keith and I feel very blessed with our lives even though we have been through tradgedy and have fallen on hard times in the past.  I also suffer from PTSD and know some of her personal hardships.  Years ago we lost our business, our home through foreclosure and filed for bankruptsy.  We were almost homeless ourselves.  Through all of our hardships we never stopped giving and caring for others.  We continue to give and hope to set an example for others.  Please help us give a once in a lifetime opportunity and vacation to a mother that worked hard at finding a new safe home and job to help herself and her family.  She is a role model for others.
If anyone also has some airline miles that can be converted to the family  for free airfare we would like to hear from you as well.  If anyone in Costa Rica who owns a business and would like to offer their services to the family we welcome your kindness as well.  Thank you all from the bottom of our hearts.
All donations over $100 qualify you for a chance to win a free week during the "Green Season" (May through October) at the Casa.   Website here: 
Casa De Manana
   Every $100 donation gets your name entered into the drawing one time.  Example:  Donate $500 and your name is entered 5 times.  Donate $200 and your name gets entered 2 times. 
Your help is greatly appreciated!!!!!!
Pura Vida!
Al and Keith