Shaving My Head for My Sister Abby
My family and I sat in the room helpless when my sister, Abby Mentzer, age 26, got diagnosed with non-Hodgkins lymphoma on July 22, 2016.  
Facing a cancer diagnosis was scary enough for Abby, a new mom, but not her worst fear. The next realization was that she was going to be bald in her daughter Avelyn's first-year birthday party photos in October.
The crying went to sobbing and I quickly said, "
You won't be alone. We'll be bald together
." And in this way, Avelyn will have more hair than her mother and aunt in her first birthday photos.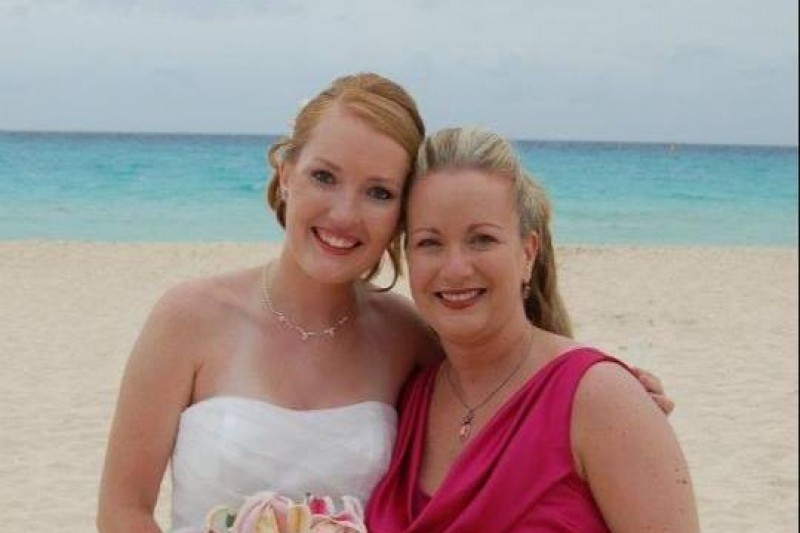 As my only sister, Abby has always been extra special to me. I was 13 when she was born, and I did chores around my Grandma's house to save money and throw my Mom's baby shower for her. Then 25 years later, I threw her baby shower for Avelyn.
She's gone from being extra special to my hero these past few weeks. Just last night, she was talking about how when we get through this and everything is okay, she wants us to pool our money at the holidays and do something nice for a child dealing with cancer. She's not even that far into this journey and she's already thinking about helping others. My Hero.
That said, her hair is starting to fall out. Sweet Avelyn grabbed a handful of Abby's hair, like most babies do, but this time a large portion came out. The air went out of the room.  And like heroes do, Abby laughed, eased the tension in the room, smiled and pulled her hair from Avelyn's tight-little fist.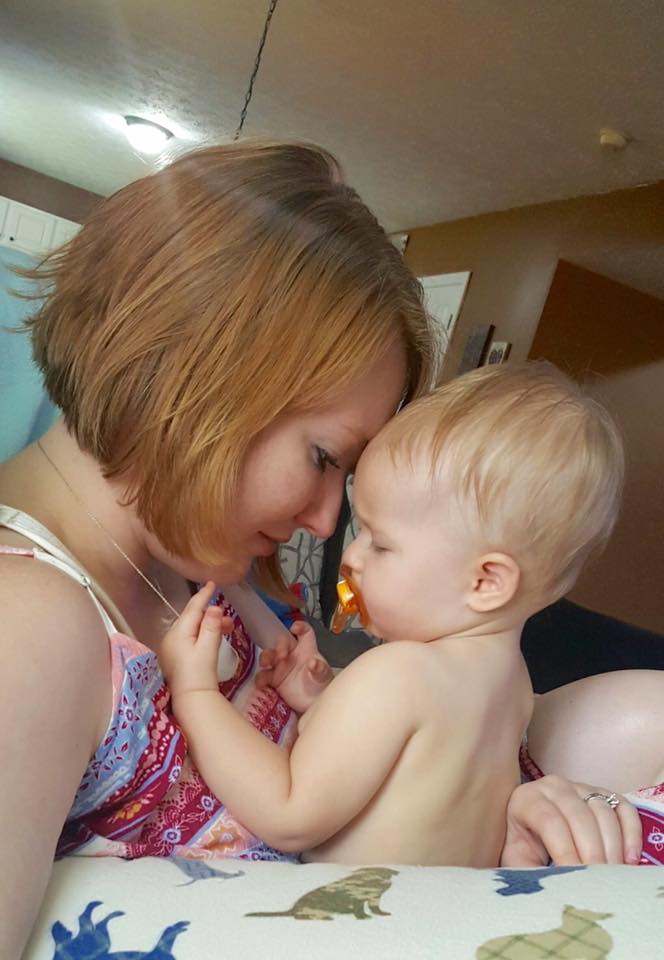 So, the time has come my friends. My long-time hairstylist, Kris Neff, will take off the tresses on Saturday, Aug. 27. I've never, for the most part, had my hair at a shorter length than it is now. And, I expect to do a lot of explaining and educating to others who might assume I am the one fighting cancer, not my sister. 
There's no hiding without hair - or from cancer. 
If you've been looking for a way to show your support, please
pray
for Abby, her family, and all those traversing this awful disease. If you feel inclined, donations are also welcomed.
Abby will be picking out a wig later this week. All donations will be given to Abby for wigs, hats, meals, and any medical bills not covered by insurance. Anything left over, we'll pay it forward. Abby already has that on her heart.
Thank you for listening to our story and many blessings to you and yours.
Amanda Stevenson-Holmes
Organizer and beneficiary