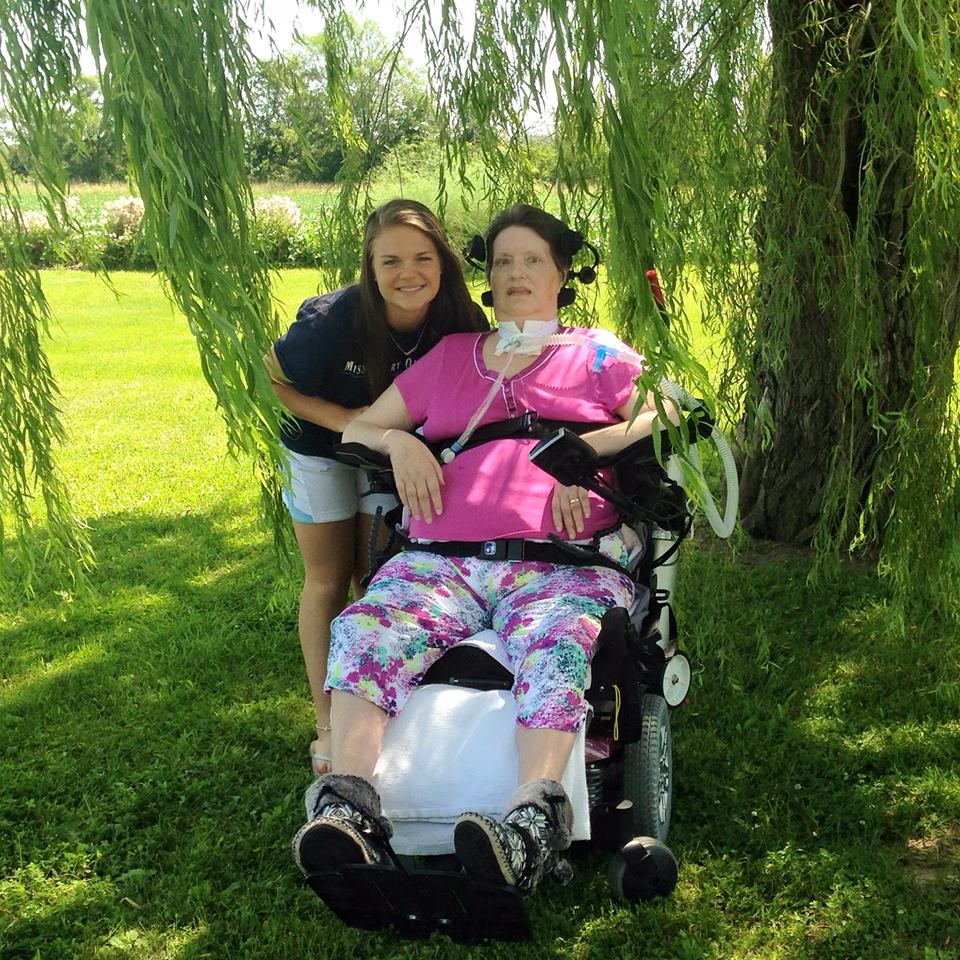 My name is Emaline Westrick, although most people know me as Emmy. I'm 19 years old and currently a full-time nursing student. During the summer of my senior year, my Uncle Ed asked me to help take care of my Aunt Pat, who was diagnosed with ALS in 2012. I wasn't sure what to expect, but I said yes and began working at their house several days a week.
Things which I often take for granted, such as the ability to walk, talk, eat, or hug a loved one, are all things which my aunt can no longer do. Despite having to live every day with a devastating disease, Aunt Pat maintains an amazing attitude. Over the course of many summer days spent at her house, she unknowingly became my inspiration. Through working with her, I came to realize what I wanted to do with my life- nursing.
I am running the Glass City Half Marathon on April 24th, 2016 in honor of Aunt Pat. Please sponsor me in this race through your donation to this gofundme account. All of the money that I raise  by running this half marathon will go directly to Aunt Pat. If you would like to donate by other means, please contact me. Thank you for your support!
  "Not all of us can do great things, but we can do small things with great love" -Mother Teresa
Organizer and beneficiary