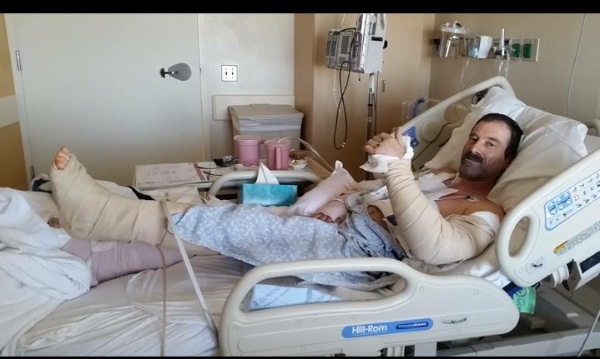 Rob Federico, husband of Terri Federico (Pierson middle school teacher) and father of Chad (4th grade student at Sag Harbor Elementary School) was in a serious accident last Saturday, April 16th. Rob is currently at Stony Brook Hospital with 2 broken wrists, 2 dislocated elbows and 2 broken/shattered ankles. He has and will be undergoing various surgeries over the next few weeks/months. At this time, It is expected that Rob will be in the hospital and/or rehabilitation for at least 6 months, possibly longer.
Rob is a lifetime member of the Sag Harbor community. He is an accomplished, self employed carpenter who will not be able to work in the foreseeable future.
The Federico family does so much for the sag harbor community, from coaching to scouting and everything in between. Terri and Rob are always the first ones to help out when others are in need. This is our opportunity to help them out in their time of need.