"It is not how much we give but how much love we put into giving." - Mother Teresa

We are a group of Turtle River Montessori teachers and friends of Kristen DeTomasso from our Oak classroom, who believe strongly in her faith, strength and spirit.   The picture below was taken within a week of her beautiful family photo above at her son's graduation.  
 
We wish to help with the financial burden of this event so that she and her family can use their energy to help her heal.   The expenses incurred and yet to incur are massive.  She has a long road ahead of her and any donation (big or small) will go towards her medical bills and alleviate her family's stress considerably.   

We thank you for the love, prayers and support.  Please see our facebook page: "Kourage for Kristen" for updates and more ways to help.

https://www.facebook.com/groups/1727778287469954/      

Please donate today!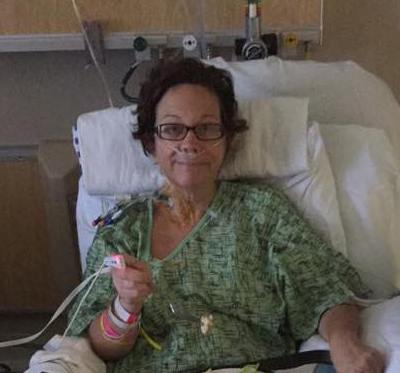 Kristen De Tomasso:  Our trooper! 

Organizer and beneficiary
Lisa Zapata Cuomo
Organizer
Jupiter, FL
John De Tomasso
Beneficiary