CHANSONS POUR HANK & Organizations
Bonjour à tous fans du projet Hank est en ville!


Bienvenue dans la section de l'album Chansons pour Hank! Ce disque écrit, composé et produit par Feber E. Coyote et met en vedette Roy Dupuis, Maxime Le Flaguais, Geneviève Néron et plusieurs autres. Ces chansons dans le style country-western des années 50 se retrouveront dans le film Hank est en ville!
Hey Hank est en ville's project fans !
Welcome in the album section :  Chansons pour Hank. For the benefits of the project, the movie maker Feber E. Coyote has written and composed songs with a western style that fits well with the characters in the movie, plus they are interpreted by some cast members and many more.
MISSION
Les sous amassés serviront à financer en partie le projet de film et 2$ par albums vendus seront séparés de part égale entre 2 organismes, dont la mission nous tiens à coeur: Il s'agit de
F.I.S.H. Corporation
et du
Centre La Barre du jour.
All the money will serve to finance a big part of the project. Plus, 2$ per album will be split in equal parts between 2 organisations that we cherish.
F.I.S.H. Corporation
and
Centre La barre du jour
.
1-
La prévente est à  20$ par cd physique.
pour une copie CD physique.
    
The presale is at 20$ hard copy
for a hard copy (CD).
2-
Les dons de 10$ (version numérique)
équivalent à une copie numérique.
    
Donations of 10$ (numeric version)
equals a digital copy of the album.

3-
Si vous souhaitez contribuer pour un autre montant, le nombre de cds sera relatif à ce montant (sauf à l'avis contraire).
If you want to contribute with another donations, the amount of cd's will relate to this amount (except on different notice).

4-
Une contribution de 50$ (inclus une copie du disque & un t-shirt).
For a contribution of 50$ you will get a copy of the cd + a t-shirt !

Roy Dupuis & Feber E. Coyote en studio (recording sesssion).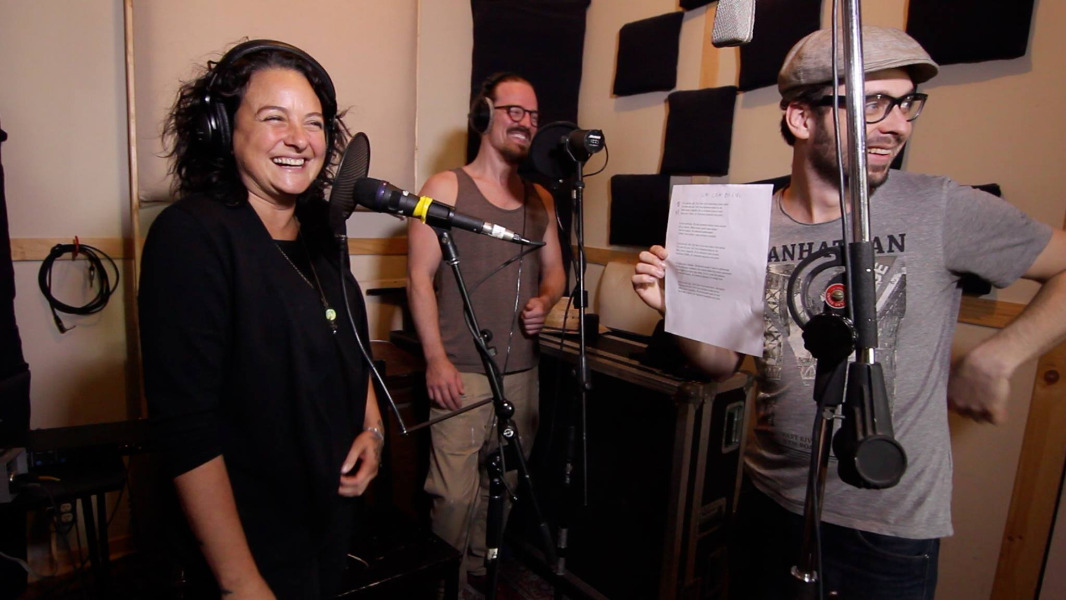 Studio session with Geneviève Néron "Madame moustache", Maxime Le Flaguais & Feber E. Coyote.
CENTRE LA BARRE DU JOUR
: organisme communautaire alternatif d'aide, d'entraide et d'intégration socioprofessionnelle pour les personnes avec des difficultés en santé mentale.
http://labarredujour.jimdo.com/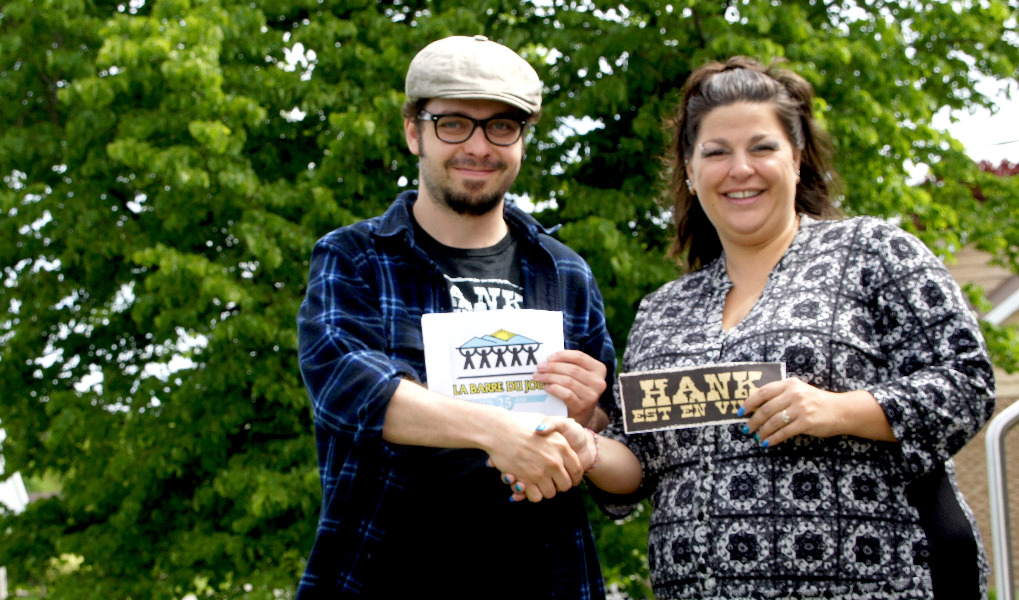 Photo : Feber E. Coyote & Karlyn Perron - Directrice/Director Centre la Barre du jour.




FISH CORPORATION :
a pour mission de faire l'acquisition d'immeubles afin d'offrir des services d'hébergement, des services sociaux et des soins en santé mentale aux personnes aux prises avec la pauvreté et l'itinérance (familles, enfants, hommes, femmes et adolescents).
http://www.fishcorporation.org
Photo : Mireille Chéry, Présidente et Fondatrice de F.I.S.H. Corporation.
Merci pour tout! Thanks for everything!
Feber E. Coyote et l'équipe de Hank est en ville !
www.hankestenville.com
Petit extrait studio - Luc Tremblay et Véronique Labbé.
Chanson : Je songe à toi chérie.
TEASER : Long Gone Love feat. Roy Dupuis
Organizer