Veteran needs help recovering
This is very hard for me to type this as I'm not accustomed to sharing my personal problems with the world, and being a veteran, I'm not very comfortable asking for help since I'm the one that ia always helping others, but at this point I have exhausted all other options and am turning to the world for help. Those of you who know me, know that I have dedicated my professional life to helping other veterans find jobs and success in their lives after the war, and the idea of asking for help in return is a very difficult position for me to be in, and yet, this is where I find myself.
A few weeks ago I had a run-in with a heavy glass computer monitor in my apartment and needless to say the monitor won. The cut was much worse than I though and after an hour trying to stop the blood flow, I had to seek medical help, and drove myself to the ER with little time to spare!
So when I handed them my new insurance card and they ran the number, they informed me that I didn't have coverage.  So there I am, bleeding all over the sign-in desk, seeing tunnel vision, can feel the darkness creeping up on me, and of course it's after 5 p.m. on a Sunday, so there is no way I can get on the phone to get to the bottom of the problem and the nurse is telling me they can fix me right away, but I'll need to pay out of pocket. I figured it's only stiches, how much could it possibly be? So I gave them my credit cards and debit cards and was rushed back to the Doctor waiting for me.
( The next day they found the culprit; I had switched insurance carriers through covered California, just before the open enrollment closed, from a PMO to a PPO, and my coverage never truly switched since I had enrolled in auto payment for the previous insurance company and they kept taking out the premiums, so I assumed they were for the new insurance and yet they were not.)
How much could it possibly be huh? Well, Turns out all said and done it was $6500.  (To be fair, they did provide me exceptional care from a dedicated and super talented team of medical professionals and for that I'm grateful and appreciative!)
But here's the rub, this was the first of the month and the money I had in the bank was  for rent, car payment, credit card payments, storage payments, insurance payments, and the list goes on and on and since work has been slow since the first of the year, this was just ablout all the personal money I had to my name.
So, though I was stitched back together, I have been dealing with the aftermath of what that day cost me financially and without the ability to work since I'm down to one good hand one good hand, and there is no worker man's comp or insurance for me that I can use to cover the lost work, so now, once the first of June hits, I'll be so far behind that my situation may just be unrecoverable. So I'm trying to however much I can in 3 days as I have exhausted my savings, and my family doesn't have much, and God bless them, they have given me all they possibly can. And no, here I am, pride aside, humbly asking for anything anyone can do for this old combat veteran in need.
In another few weeks I'll be finished healing and be able to work again, but until then, this, along with craigslist for liquidating all my stuff that's worth anything, is what's going to keep me from becoming a homeless veteran, and once that happens, then It's all downhill from there.
Every dollar raised will be used to pay myself back for that medical bill in order to hold my life together long enough to finish healing so I can get back in the fight!
Anything anyone could do would be a blessing.
I know my problems are small compared to others, and I am greatful for all that I DO HAVE since I still have my life and most of my health and a loving family and close friends. I know that everyone has their own financial issues they're  going through and I sincerly appologize that I even have to ask for help, but I just don't know what else to do and things just seem to be getting worse everyday.  All becasue of that damn computer monitor!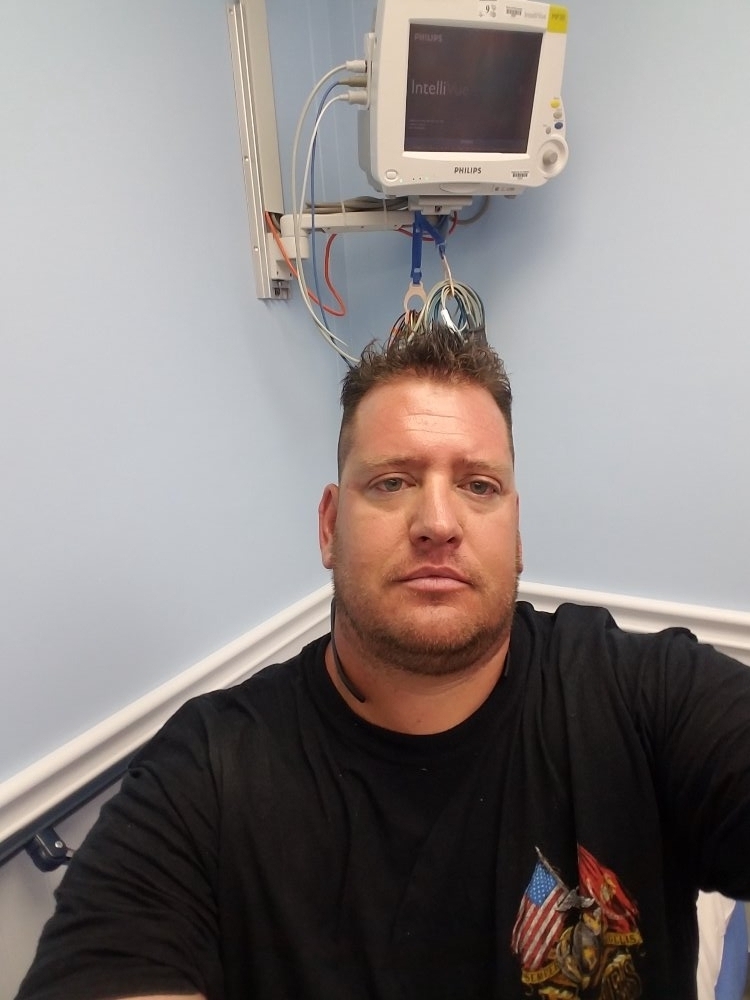 Organizer
#1 fundraising platform

People have raised more money on GoFundMe than anywhere else. Learn more

GoFundMe Guarantee

In the rare case that something isn't right, we will refund your donation. Learn more

Expert advice, 24/7

Contact us with your questions and we'll answer, day or night. Learn more