Save the Seniors & Rescue Julia
"I'm really having a hard time and I need to think about putting a horse down because I am running out of money.  Can you tell me which one of the horses is not doing well?"
      At age 71, Julia is a lady with a heart of gold who selflessly rescues dogs, cats, and horses for many years.  She frequents the San Diego Humane Society kennels and adopts the ones nobody wants and gives them a loving home.  She is a saint in my eyes for giving all her love and money to these animals, and it is heart-wrenching to hear this lady consider ending a life that she has rescued solely for lack of funds.  These animals deserve to live to the end of their natural lives.  I know that there are enough caring people in this world who do have funds and can help, and so I am appealing to you on behalf of Julia and these beautiful animals.   Every little bit will help Julia keep the herd together for the rest of their lifetime.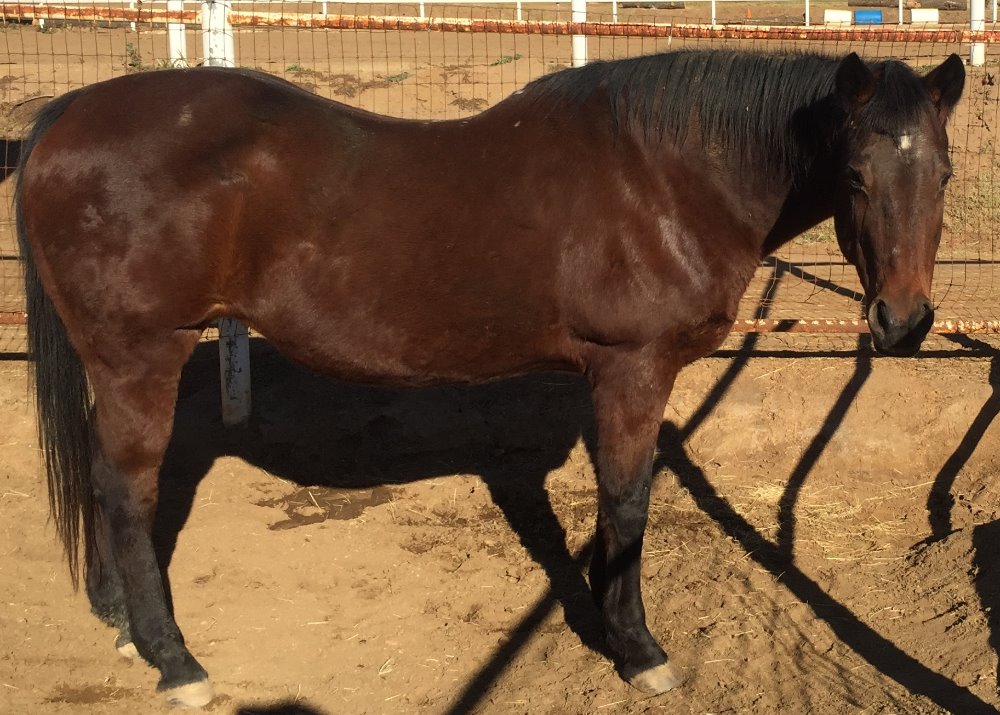 My name is Joan Layte, and I met Julia when I started Escondido Equestrian Center in November 2012.  Julia had 7 horses then, and she was happily paying the monthly care, feeding, veterinary, and farrier expense for these senior horses, most of who have physical disabilities and are not ridable.  At one time, Julia had 10 rescue horses including a lame polo pony and a premarin foal.   With the passage of time, some of the rescue horses also passed, and there are now 6 remaining--Maggie (pictured here) is the youngest at 21 years and is lame from being a career polo pony; pictured below are Suzy, Sugar, Dubs, Mr. Ed (yes, he does look just like "The Mr. Ed"), and Tinkerbell.  Several of these horses have been with Julia for more than 25 years.
        In the past two years, Julia has been struggling with medical issues, including two knee surgeries and, most recently, she was hospitalized after a fall and spent several weeks in a rehab facility.  Julia is also the primary caregiver for her husband, Hal, whose Parkinson's disease has progressively worsened to the point that he needs live-in care.  The expense of hiring caregivers for Hal, on top of Julia's medical issues, has put a financial strain on their limited retirement income such that Julia is considering having her rescue horses put down simply because she can no longer afford their care.
     Monthly care (boarding, senior feed and supplements, farrier) is $2,000-$2400 for the herd of 6.   Julia is selling her saddles and tack to put toward the monthly expense.  Another boarder is helping with farrier costs for Mr. Ed, Dubs, and Maggie at $60 per horse.  Escondido Equestrian Center has been providing extra care for the horses since Julia has been incapacitated and has also been discounting Julia's monthly boarding services $30 per horse.   Your help, in whatever amount you can spare, will be life saving for these horses and so appreciated by Julia so she does NOT have to decide their life or death based on finances.       
Thank you for caring enough to help rescue the one who has spent the better part of her life rescuing others.
   All contributions will go directly to Julia Treptow's account with Escondido Equestrian Center for Maggie, Suzy, Sugar, Mr. Ed, Dubs, and Tinkerbell.
.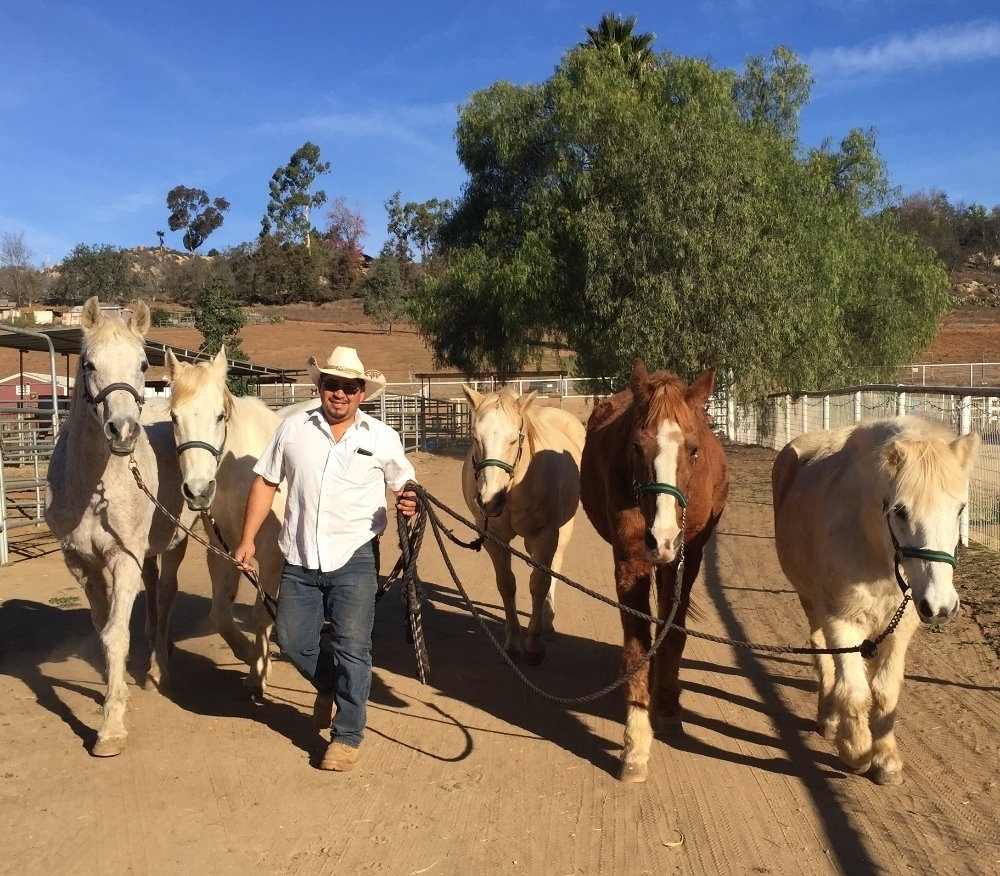 Escondido Equestrian Center is located at 26002 Bear Valley Heights Road, Escondido, California.  I am happy to talk to anyone with questions or consider other offers of help for Julia's herd.
Organizer