Richard Ferris' surgery fund
Our dad, Richard Ferris, needs our help!
As some of you know, he recently retired from General Dynamics/Electric Boat after 40 years as a welder.  He moved to Florida to enjoy retirement and some relaxation.  Last Saturday, May 21, he was helping a neighbor with his boat.  They lifted the motor and put up a safety pole but the motor slipped and crushed my dad's hand.  His metacarpal bone came out through the top of his left hand and resulted in him being unable to move the ring finger of his left hand.  The ER that he went to sutured his hand and told him he required surgery due to the open fracture.  They didn't have a hand surgeon on call so they transferred him to another hospital.  Long story short, this hospital admitted him Saturday night and he didn't even meet the surgeon until Monday morning and they told him every day he was going to have the surgery, and every day, after withholding food, they told him right before the scheduled time that the OR was "too busy".  On Wednesday, they discharged him even though our dad tried to refuse discharge as he still hadn't had his surgery but they told him if he didn't leave, he would be "removed".
Due to retiring and not turning 65 until August of this year to be eligible for Medicare, our dad's insurance lapsed.  He is now forced to pay out of pocket the day of surgery.  If he had been able to stay in the hospital, they would've done the surgery and he would've been able to make monthly payments to the hospital wihtout having to pay anything up front.  Our mother just obtained a job in Florida and her insurance doesn't go into effect until July.  My dad was due to start side jobs welding two days after this accident occurred. 
Our dad was in the Air Force during the Vietnam War.  He was also a Green Beret Paratrooper in the Army National Guard.  He spent 40 years of his life building submarines for the U.S. Navy.  He is a welder by trade and is now left without movement in one finger of his left hand.  This is how the healthcare system in our country treats veterans.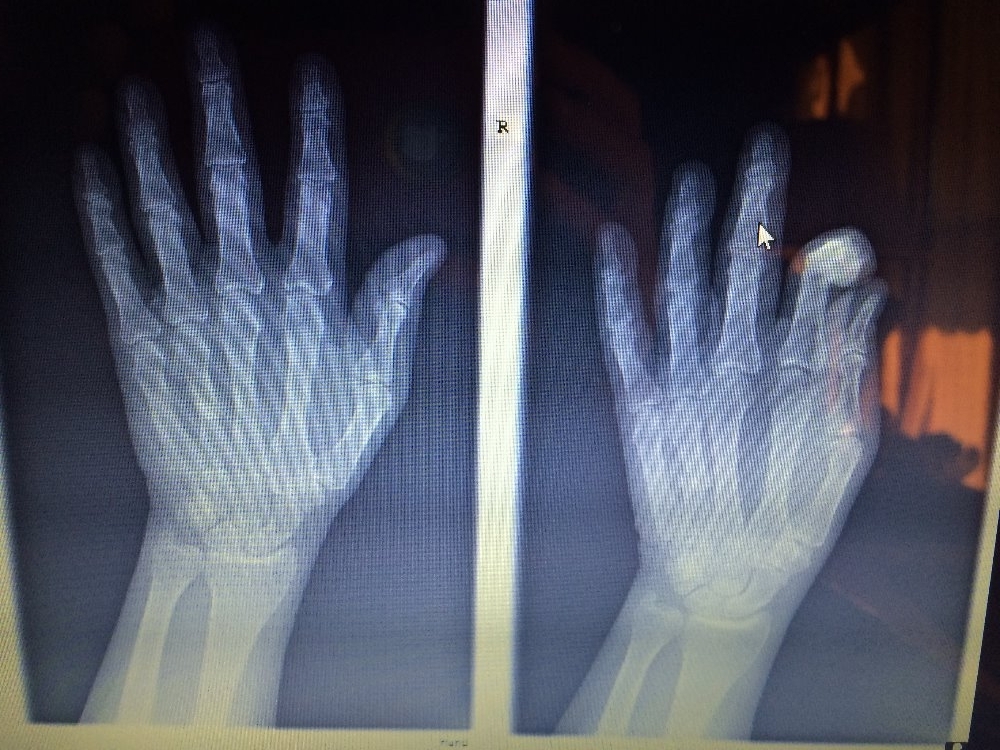 If you are able to donate, please do.  If you are unable to donate, please share.
Organizer and beneficiary
Mikey Ferris
Organizer
North Kingstown, RI
Richard Ferris
Beneficiary