Praying for a miracle for my daughter, Mikaela "Mik" , a Jesus loving, converse-wearing, beautiful inside and out, kindhearted 20 year old, who needs stem cell treatment to give her a chance at an independent life.
 We need to raise $50,000 to make this possible.  The quicker we raise the money, the quicker she will be on a path of healing.  (See below for more breakdown on fundraising needs)
Update - To see, KPRC Channel 2 news interview with Mikaela click here.

From Mik's Mom
- If the last breath of my body could cure my daughter, I would freely give it.  We are a family who holds strongly onto our faith and find the silver lining despite trials.  Mikaela needs a miracle to cure her of this invisible monster, Dysautonomia, that has taking over her life.  With great doctor care, she has "improved" from the extreme homebound life she had for the first 3 1/2 years, but she still is unable to live an independent life and requires approximately 10 pills per day and monthly painful ivig infusions to control her more severe dysautonomia symptoms (just about anything controlled by the autonomic nervous system can be affected:  fainting, unable to walk independently, migraines, all over pain, extreme exhaustion, GI issues, just to name a few.)
Today's ER Trip and This Mom's Heart Dropping:
 Just today, May 22, 2016, after having what we thought was a good symptom day, Mik unexpectedly passed out, fell backwards and hit her head on the rug/tile causing a concussion and cervical sprain.  Her legs are not fully working and she is bed bound.  My girl can NOT take many more of these no warning fainting episodes.  Her head can NOT take another concussion.  Something has to change to give her a chance to live a regular life.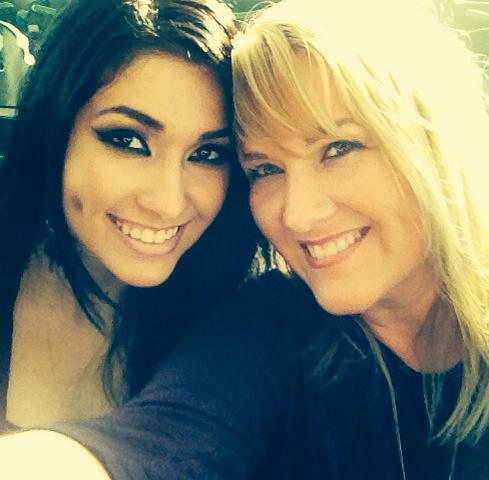 Mik's Giving to Others:  
She has always wanted to focus on helping others, so started a charity called Mik's Hidden Hearts Alliance which sends Hope Kits care packages to chronically ill homebound and hospitalized teens and young adults across the United States.  As well as plan socials in the Houston area for chronically ill youth, including the much anticipated Anti-PROM where we have even out of state patients fly in to attend.  
Mikaela has allowed herself to be a "guinea pig" for the research team for her doctors to try to determine what treatments work.  She has been poked and prodded more times than I can count.  She has improved from the severity she once was, but still far from living an independent life.  
Hope for Mikaela:
 Now, it is my hope and prayer that we can give back to Mikaela the very hope she gives to others.  A very promising stem cell treatment is available, but insurance will not cover this expense.  She would have her own stem cells extracted here in Houston and then we would be required to fly to Mexico to have her US doctors infuse them.  Some of her close chronically ill friends have had this experimental treatment and it has been positively life-changing for them.  The cost is approximately $50,000 which includes extraction of Mik's stem cells & banking here in the US then travel expenses with infusion in Mexico, along with helping to cover the travel costs of her primary caregiver (mom).  For five years, we have managed to get through the mountain of medical bills dysautonomia has costs us (Approximately $100,000).  Unfortunately, we just can not cover this expense on our own.
Looking to the future:
 God brought the perfect young man into Mik's life who just happens to be a firefighter/paramedic (perfect qualifications for this caregiver momma!).  His name is Nick and he beautifully proposed to Mik this past Christmas.  They hope to get married in December 2017.  She dreams of walking down the aisle and standing independently at her own wedding.  I know with stem cells, this dream can come true!
Below is a picture of Nick helping Mik when her legs would not carry her any further.  (Of course, this mom had to snap a picture of this sweetness!)


The Start of Mik's Journey:
 On October 23, 2010, Mikaela was a perfectly healthy freshman in high school attending her first homecoming dance.  An hour into her much anticipated evening, Mikaela unexpectedly collapsed on the dance floor and from there her entire life changed in a moment.  She was unable to stand or walk without assistance.   On most days, she was bound to a wheelchair.  After searching for answers, we were lucky to find doctors who are experts in her condition.  She was diagnosed with a severe case of Dysautonomia.  Ultimately, she had to go on homebound for the remainder of her high school years.
More information about the stem cell treatment can be found at 
https://www.youtube.com/watch?v=lrNCfKK09y8
(Sarah in the above video is one of Mikaela's friends)
We are so thankful to everyone who has supported her charity.  We do not want to burden any of those who have already helped the charity this year, but if you could share this story with others that would be a big help.  Every dollar big or small helps tremendously.
To learn more about Dysautonomia
and Mik's charity, Mik's Hidden Hearts Alliance, please go to:  
www.MiksHiddenHearts.org

One of Mik's favorite scriptures:  Isaiah 30:41 - "but those who hope in the LORD will renew their strength. They will soar on wings like eagles; they will run and not grow weary, they will walk and not be faint."



Organizer and beneficiary