My husband and I are frequent guests at Blackbird Resort in Belize where we befriended Aixa, the head waitress.  She and her husband, Eldon (the resort boat mechanic) have a baby daughter, Elaxie.  Elaxie just turned 2 years old.  
A couple weeks ago, Elaxie was diagnosed with acute lymphoblastic leukemia.  Aixa in now in Honduras where Elaxie is undergoing chemo treatments in a children's cancer hospital.
Elaxie first became ill 4 months ago.  She was misdiagnosed until a couple weeks ago when her aunt, a nurse now in medical school, was finally able to pull enough strings to get her  admitted to the hospital in Honduras.
For over three months, Aixa and Eldon went to doctors in Belize and Guatemala who repeatedly misdiagnosed their daughter.  Elaxie had many hospital stays, tests, IV and oral medications and middle of the night ER visits.  They depleted their savings.  And it was all for nothing.  Elaxie continued getting sicker and sicker.  During their last ER visit, the doctors told Aixa and Eldon they could not help their daughter and simply sent them home.
The family has been through so much already and still have a very long way to go.  
For the next month, Elaxie will receive chemo every third day.  She will not be staying in the hospital.  They are staying at her aunt's home.   
To get to the hospital Aixa  takes 3 buses, each leg about 20-25 minutes.  She has to wait for each bus so the commute takes close to 2 hours each way.   And, she has to carry her critically ill two year old.   After Elaxie's chemo treatment, she is released and Aixa repeats the same commute to get back to her aunt's house.  
Round trip cab fare is $50 and cuts the time to about 40 minutes.
After this first month, Elaxie will be admitted to the hospital for three days of every week for another three months of chemo.  
During Elaxie's hospital stays, Aixa will need to stay in a hotel room near the hospital.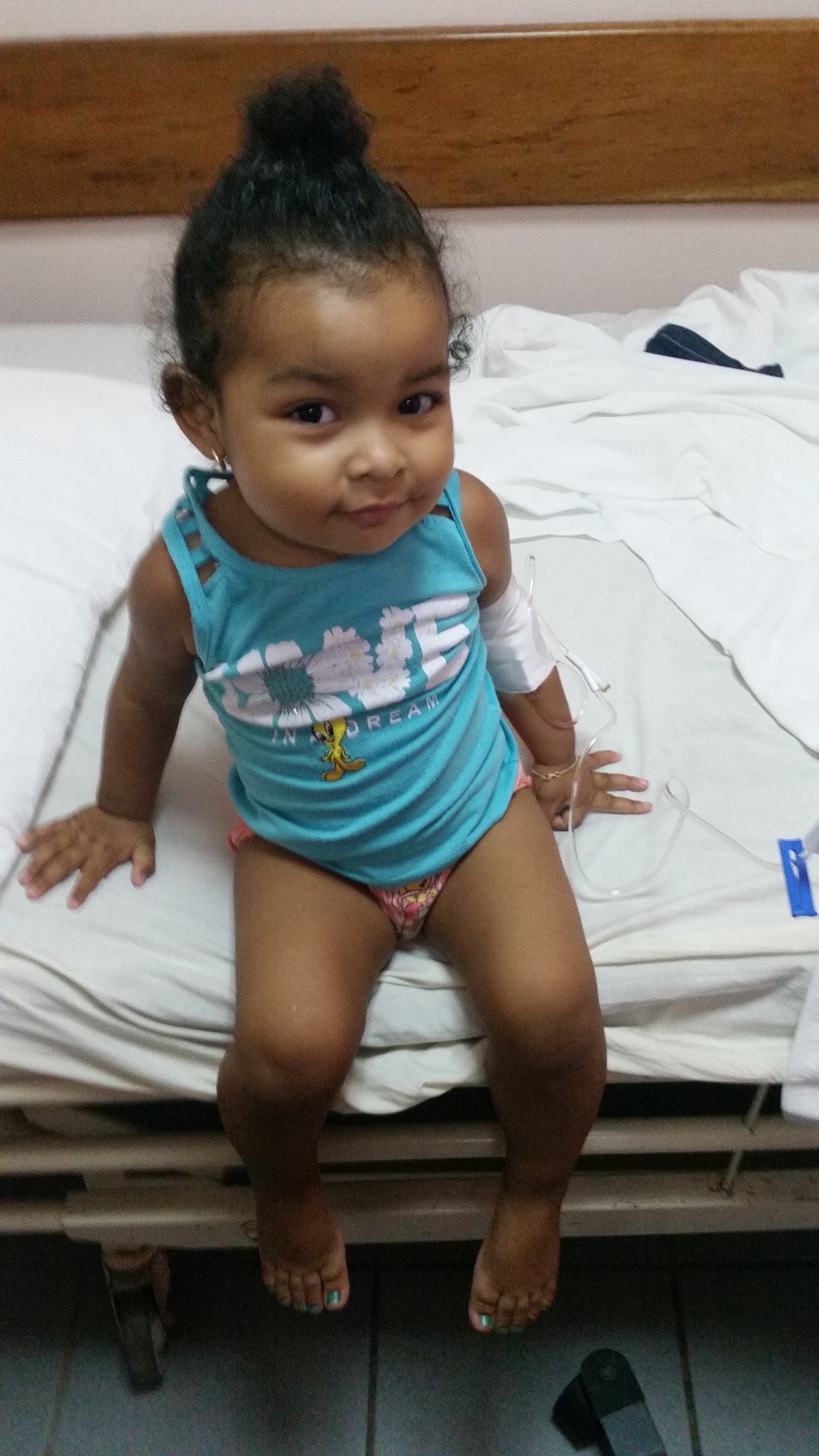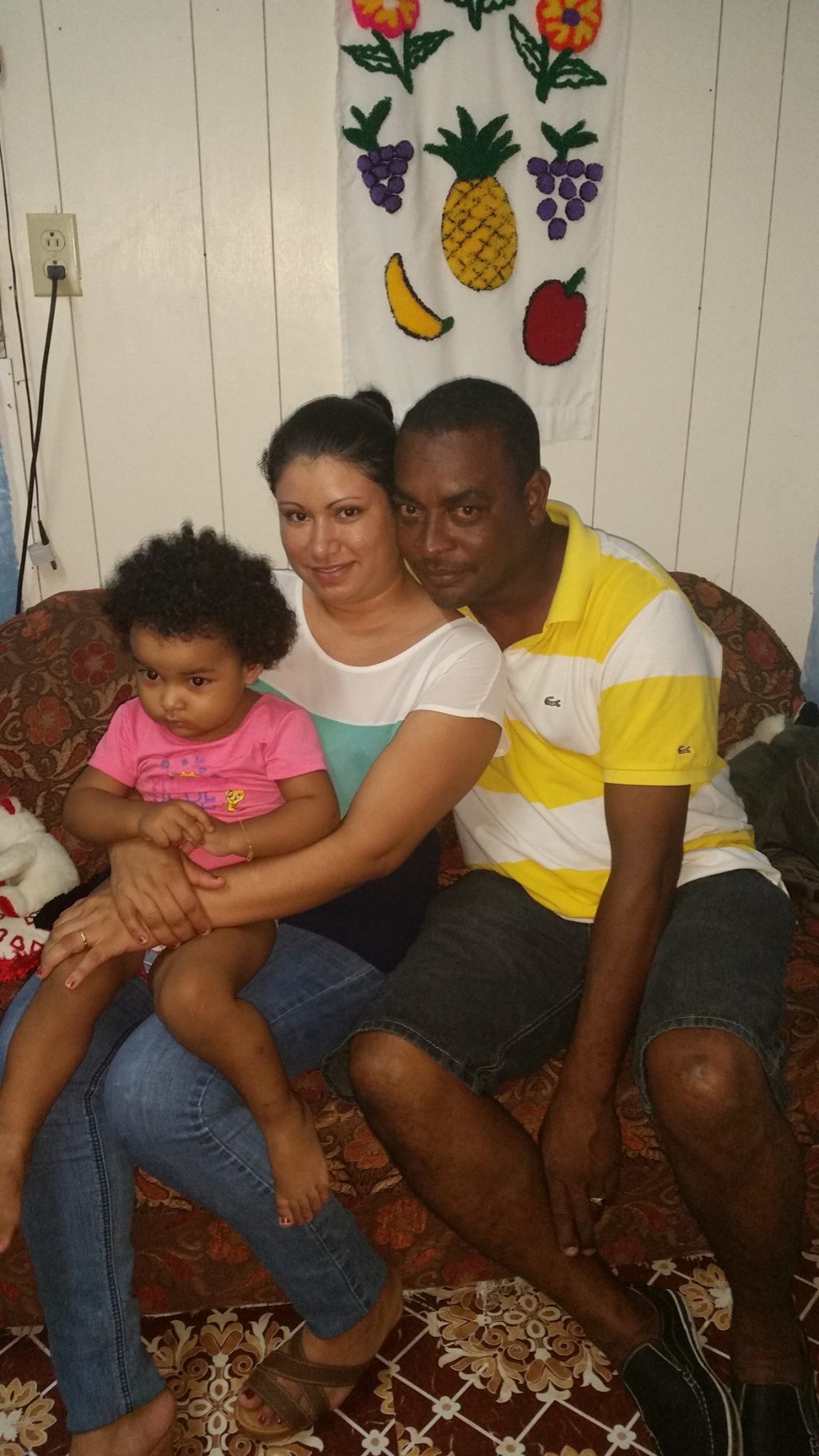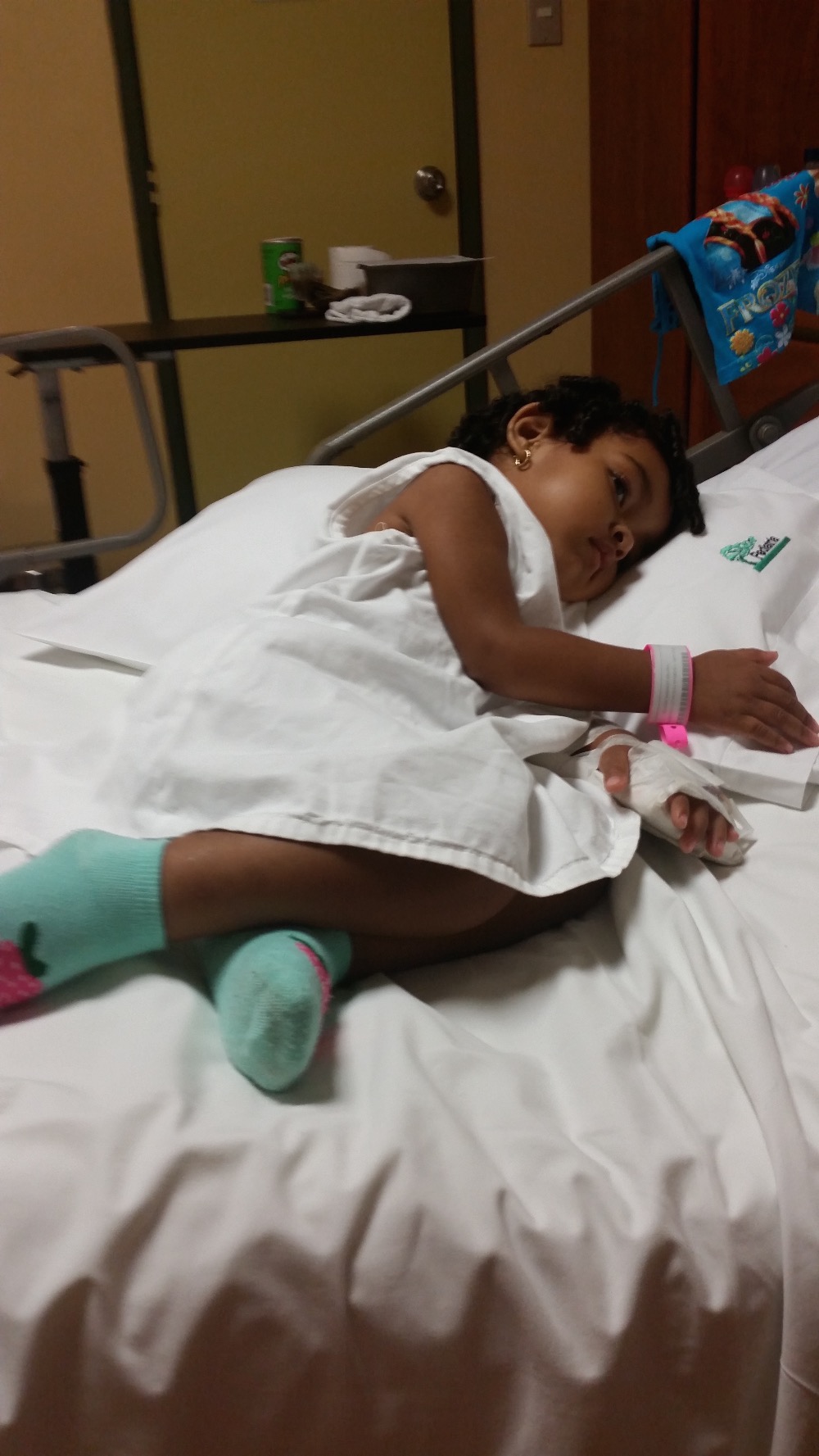 In addition to transportation and lodging expenses,  Aixa and Eldon must pay a lot of Elaxie's medical expenses.  They pay for most of the lab tests, injections other than the chemo and most medications.   
I thought the best way to help them would be to lessen their financial burden.  
I ask all of you to consider making a donation.  Any amount would be so appreciated.  $10 or $20 goes a long way in Central America.
I would like to send Aixa cab fare, medical and incidental expenses as soon as possible and then hotel costs and more cab fare by next month.   
Because there is no  gofundme in Honduras, I have set up a separate bank account with my bank for your donations.  
Go to gofundme.com and key in "Elaxie's Leukemia Fund"  and go from there.  
Gofundme will transfer  your donations to my separate account.  Then I will send the money to Aixa through bank transfer or money gram.   Aixa has okayed this.   
As we all know, there are many critically ill children in third world countries.  Here is one from a sweet, hardworking and unpretentious family who we can help.  
Let's go for it!!!!  
I thank all of you!!!

Organizer
#1 fundraising platform

More people start fundraisers on GoFundMe than on any other platform. Learn more

GoFundMe Guarantee

In the rare case something isn't right, we will work with you to determine if misuse occurred. Learn more

Expert advice

Contact us with your questions and we'll answer, day or night. Learn more