Cystic Fibrosis Ireland - For Aish
Hey guys!
So as you may or may not know our dear friend
Aislinn Dunne
passed away this April after a battle with
Cystic Fibrosis.
We are going to be walking and running the woman's mini marathon on the 6th of June, anyone who would like to join us for this great cause please feel free and don't hesitate to contact me about it!
This page is to raise funds for this event in aid of Cystic Fibrosis Ireland.
Aislinn was only 22 and her life was drastically cut short due to this horrible illness. Aislinn was a huge part of all of our lives, she was a caring, funny, positive, kind, and loving girl who lit up all our lives with her happiness, positivity and love.
We as her group of friends have decided we would love nothing more but to raise funds for people who are suffering the same as what Aish had to suffer. We would do anything to prevent another family and friends going through the heartbreak we are currently going through.
For this reason we are hoping to raise funds for Cystic Fibrosis to help bring in more medication and help for Cystic Fibrosis sufferers.
Ireland has the highest rate of people with Cystic Fibrosis in the world! Which mean we need as much support and donations as possible to make even a small difference! The quote Aish lived through during her last few months in her fight to get better was "She believed she could, so she did!" It gave her strength and positive vibes so we're using this as our slogan to promote our fundraising.
For those of you who don't know what cystic fibrosis is it's a terminal illness which effects many many lives. It is a heretiry disorder effecting the exocrine glands, it causes the production of abnoramally thick mucus which results in the blockage of intestines, bronchi and pancreatic ducts often leading to respotory infection.
Aish this is for you! We love you!
"She believed she could, so she did"
- Shauna, Treena, Alicia & Patrick
Any donation big or small will be greatly appreciated!!
*NOTE*
More information about Cystic Fibrosis can be found in the link below.
https://www.cfireland.ie/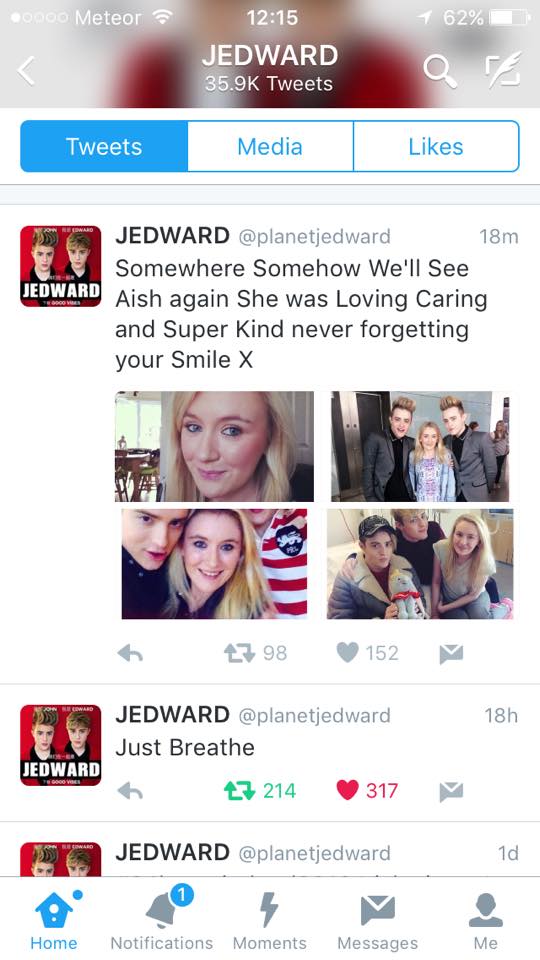 Organizer