Seward Park is a place where families and individuals from a variety of ethnic and economic backgrounds have gathered on the near north side of Chicago, Illinois since 1908. In an effort to maintain the park's position as a beacon for the community, the Near North Unity Program and Seward Park Advisory Council needs your help.
Right now, the park is in need of two information kiosks that would help inform the neighborhood of upcoming events and other pertinent information. The Seward Park Advisory Council has approved the double-sided Macaw large bulletin case with posts pictured below. The two new additions will be placed near the busiest streets that Seward Park is surrounded by in order to draw people in to learn more about the Near North community. The two structures are estimated to cost $2,640 with shipping and tax included.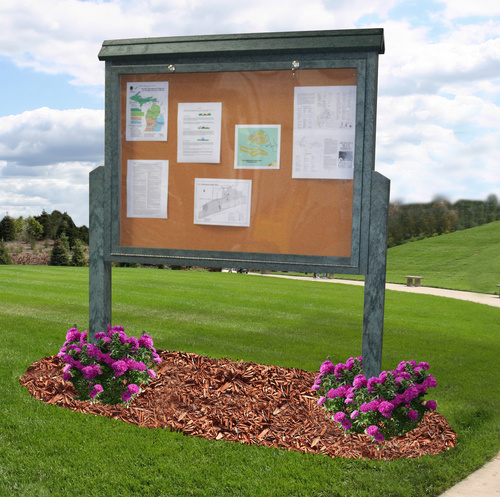 Seward Park is a cornerstone of the historic Near North area. Any help you can provide is greatly appreciated. Let's make Seward Park and Near North an even better place to be!
James O. O'Sullivan Plumbing, Inc. 
Organizer and beneficiary