Help Fund a Drone to Stop Poaching
                  Hello, our names our Max Alger-Meyer and Nathan Lepore. We have built a camera outfitted quadcopter to help prevent poaching of wildlife in the Akagera National Park in Rwanda. We have partnered with the Global Livingston Institute (GLI) and Akagera to help us achieve our goal of building this drone and going to Rwanda this summer. We are seniors at the Denver School of Science and Technology and are working on our senior capstone project that revolves around solving a problem. GLI's mission is to Listen, Think, and Act, and this past summer Max had the opportunity to visit the Akagera National Park in Rwanda. While there, he listened to the efforts the park was taking to prevent poaching of the protected animals. The park is increasing their anti-poaching efforts but there is still room to improve in order to maintain the safety of the animal populations. We have recieved some media coverage, including a 9News story on our project.
http://www.9news.com/news/local/share-this/colorado-students-build-drone-to-help-africa/152844952
(Above: Snares, bikes, and motorcycles confiscated from poaching attempts inside the Akagera National Park)
                   We realized that this was a perfect opportunity to help solve a problem for our senior project. We analyzed the problem of poaching at Akagera and decided that a quadcopter with first-person view capabilities would be a great way to augment the surveillance of the park. With a limited number of rangers trying to cover over 1200 square kilometers, a camera drone would give the park a much easier and more efficient way to scan the park for poachers. The other half of our project is to deliver the drone to Akagera this summer. We realized that in order for the park to make the most use out of our drone, we would need to train the rangers on how to fly, tune, and maintain the quadcopter. We intend on creating training manuals for the park to have, as well as creating a short curriculum to train the rangers.
(This is our current design; we have made several updates to maximize efficiency)
A camera drone is also a great learning experience for us. As seniors, we share over six years of robotics experience as well as several other engineering projects. We wanted to challenge ourselves by creating a professional-quality camera drone that would be robust and effective. We have been doing our homework and have been studying the complexities of drone flight and the intricate relationship between all of the components that allow a quadcopter to maintain flight for extended periods of time. Our first step was to model the drone in two different CAD programs to visualize our design and verify all connections. We then spent months researching which parts would best suit our mission to create an effecient drone that can stay airbourne for up to 30 minutes. Finally, we undertook the task of constructing and wiring everything. Attached is a photo of the completed drone.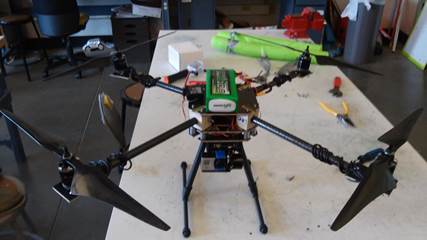 We have also had the unexpected learning experience of networking and combining our engineering skills to the real world. We have met with many people, including students from the Colorado School of Mines, executives from the Global Livingston Institute, and teachers at East High School. We were hoping that our supporters would partner with us, GLI, and Akagera to help their anti-poaching efforts.
We can't afford to fund this project ourselves, so any donations are greatly apreciated and will be used meaningfully. We have raised the funds to build the drone, and now we are pushing to raise the funds for the trip. Thank you all for your support!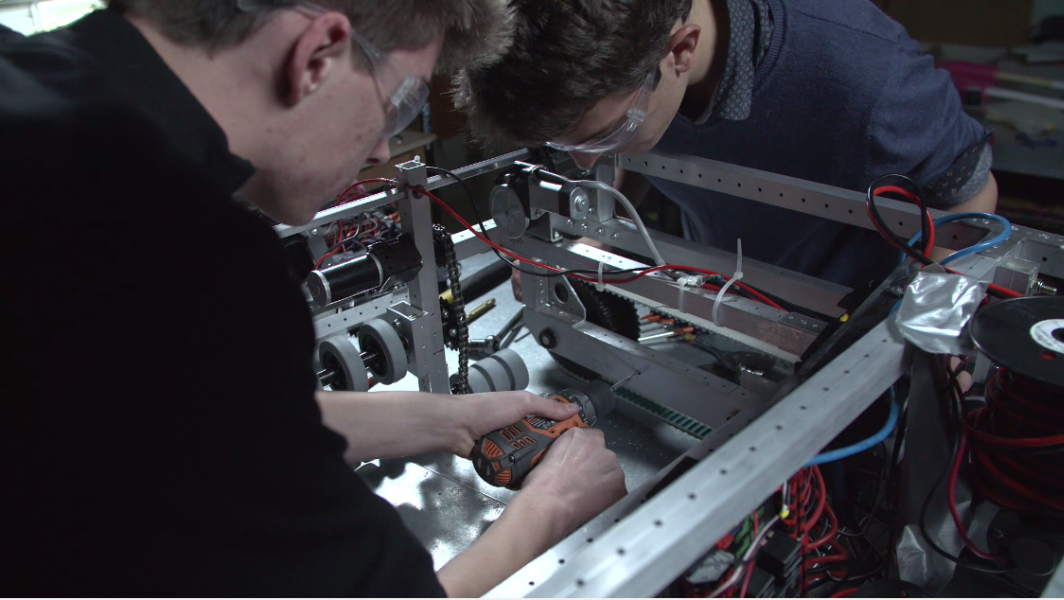 (Max and Nathan working on our FIRST 2016 robot)
http://globallivingston.org/
Organizer
Max Alger-Meyer Nathan Lepore 

Global Livingston Institute
Registered nonprofit
Donations are typically 100% tax deductible in the US.