I Am My Ancestors' Wildest Dreams & They Are Mine
My name is Brianna Meeks, and I have an offbeat but clear-headed dream. It has been on my mind since the death of my beloved grandfather in 2007. After thirteen years of wishing, I have the chance to make it come true.
My grandparents were named Arthur and Annie Stone, and they were the children of sharecroppers. They too were sharecroppers until the 1960s, when they were able to purchase their farm outright. They raised three daughters there, including my mama. 
When Papa died, Nanny could not run the farm on her own, and my mom and her sisters made the choice to sell it. I was 17 at the time, and the longing for that farmhouse with the dark green shutters has stayed on my shoulders all these years since. 
Simply put: I am going to try to buy it back.
Miraculously, the current owner is looking to sell it.
This is the one chance I'll ever have to do this.
For me, the story begins in 1995, the first of countless times I remember piling in the car with my siblings and parents, driving the three and a half hours from Atlanta, GA, to Nanny and Papa's house in Petersburg, TN. This farmhouse was where we spent countless happy Thanksgivings, Christmases, and summer holidays.
But for Arthur and Annie stone, the story starts 150 years before that. To the period just after the American Civil War called Reconstruction. 
Quick history lesson if you need one: Agriculture was the economic force of the Southern United States, and the enslavement of people descended from stolen Africans kept the economy afloat. After the enslaved became freedmen, General Sherman proposed that the land seized from former Confederates should be divided among the freedmen, as repayment for their treatment. 
This is commonly referred to as Forty Acres and a Mule, and it was a promise that wasn't kept. Instead, the land was returned to the former Confederates who previously owned it. 
The land needed to be worked. And there was an entire population -- only recently considered citizens in their own right -- who needed work and food and security. Enter: sharecropping. 
Sharecropping was an exploitative model. It worked like this: a tenant would live on and work a portion of a landowner's plantation, farm, or land. In exchange, that tenant kept a (usually small) portion of the crop come harvest time. 
Sharecroppers had very little agency. They didn't own their own equipment, they were forced to accept the prices the landowners were willing to pay, and if they stuck up for themselves they risked their livelihood and family home. 
In the last years of her life, Nanny told me that she had taken to being pen pals with the son of the landowner she sharecropped for. He apologized for the ways he and his family had wronged my grandparents. It is no small feat that these people -- my people -- born not even 60 years after the dissolution of slavery, broke the mold of their families and somehow overcame admitted wrongdoing. That feels like another miracle. 
If all I ever accomplished in my life was buying back my grandparents' farm and restoring it to something they would be proud of, that would be enough. I want to live a life where my siblings and our children can go back there for holidays. I want my mama to spend more Thanksgivings or Christmases there in her life.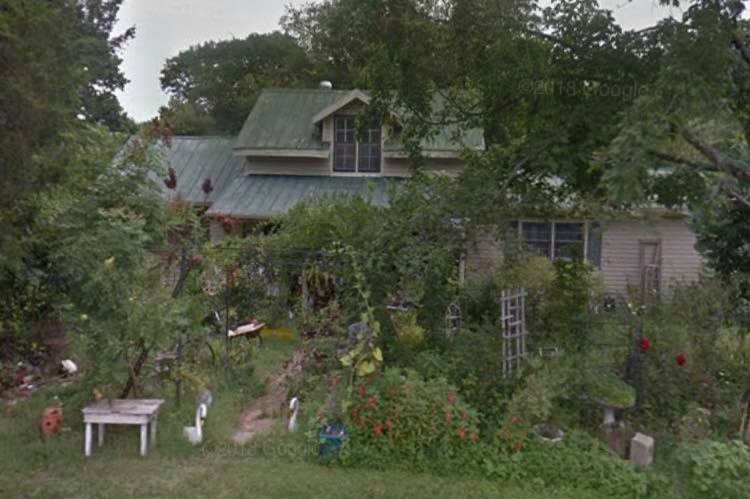 So I am asking you to please help me get my ancestral home back.
I would appreciate anything you can contribute. And if you are not in a position to donate, all I ask is that you share the link to this campaign with everyone you can think of. 
Nanny and Papa spent their entire lives in the picturesque state of Tennessee; living through the roaring twenties, the great depression, Jim Crow, the Civil Rights movement, and so much more. 
Their lives make up the history of that land. It's now on me to determine the future of it. 
Thank you for your help.
Organizer