This is not a unique story.  While we all may have a loved one or know someone who has gone down the "rabbit hole", this time it was my daughter.  Bright and wonderful at 18, she became addicted to drugs.  Where the signs there?  Yes, they were.  Did I feel powerless to help her?  I did. I still do.   We had a family intervention.  She went to NA.  She was doing pretty good.  We all were encouraged.  And then she fell off the wagon.  I knew in my heart she would be lost or worse, if I didn't do something.   We got her home, by the grace of God and she's been detoxing at home for 5 days now.  
     Elly has a chance for recovery from drugs, and while her story isn't unique; what I chose to do about it is.  
   Her brother and I are taking her on the Appalachian trail to detox and get clean from drugs. We are concerned about after care, but hope this journey will allow her to feel a sense of challenge and accomplishment in her life. A new start and a second chance.
        I've quit my job, and committed to walking the trail as far as we can get. I have outfitted us for the journey and we will stay the course as long as we can.  Everyone began thinking this was a crazy, crazy idea.  But the love and support from my family and friends has been amazing!  I thank everyone in advance for being our Rock!   Follow our progress on Facebook as we blog the trail, and our healing.  Friend request me on Facbook or follows at : Heidi Jorg 
   Thank you for reading our story! 
"It's not where you've been. It's where you're going."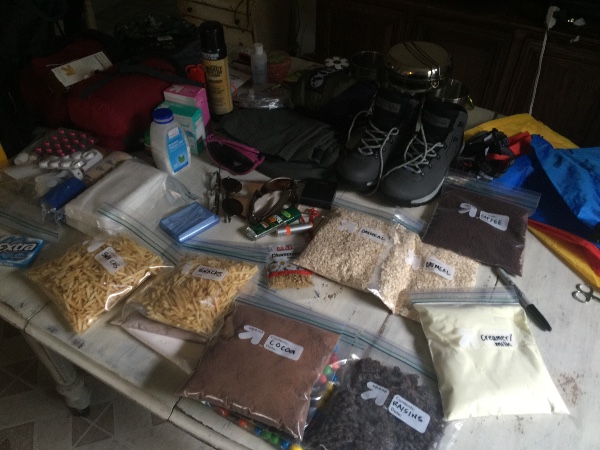 Organizer