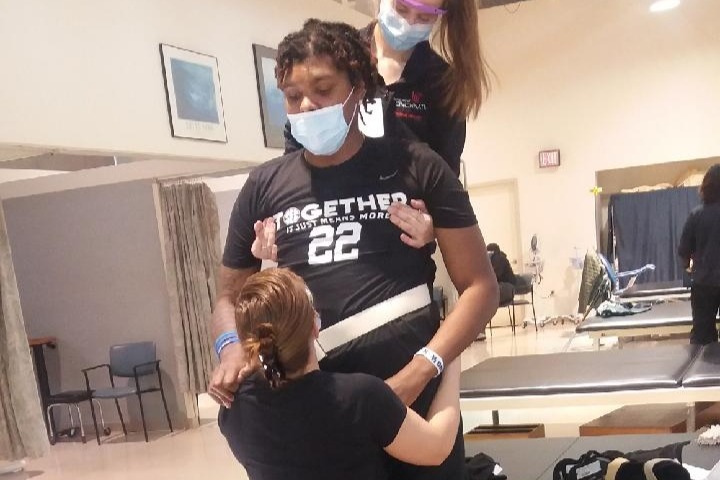 Members of the University of Kentucky football team created this GoFundMe page to help linebacker Chris Oats, who had a stroke in May of 2020, pay for his mounting medical bills. Anything helps! Spread the word!
Chris is now a 22-year-old native of Cincinnati where he attended Winton Woods High School. His major at UK is community and leadership development, and he is the son of Kem Gamble. His siblings are Aliyah, Ke'airra, Kelain, Willie and Mikele.
As a sophomore linebacker in 2019, Chris played in 12 games and had two starting assignments. He was fifth on the team in tackles with 46, and he added 2.5 tackles for loss, one pass breakup, and one forced fumble. Then one day in 2020, his life totally changed.
In 2021, Chris traveled to a rehab facility in Miami, Fla., and absolutely kicked butt. His progress was remarkable. Now that he's back home, he has found another rehab facility that he loves in Cincinnati. He would not be able to attend every day without your help, so we THANK YOU! We can't wait to see his continuous improvement.
Your support means so much as we love our teammate/brother/friend, Chris Oats.
We love you, Deuce Deuce!
Organizer and beneficiary
Keaton Upshaw
Organizer
Lexington, KY
Kemberly Gamble
Beneficiary