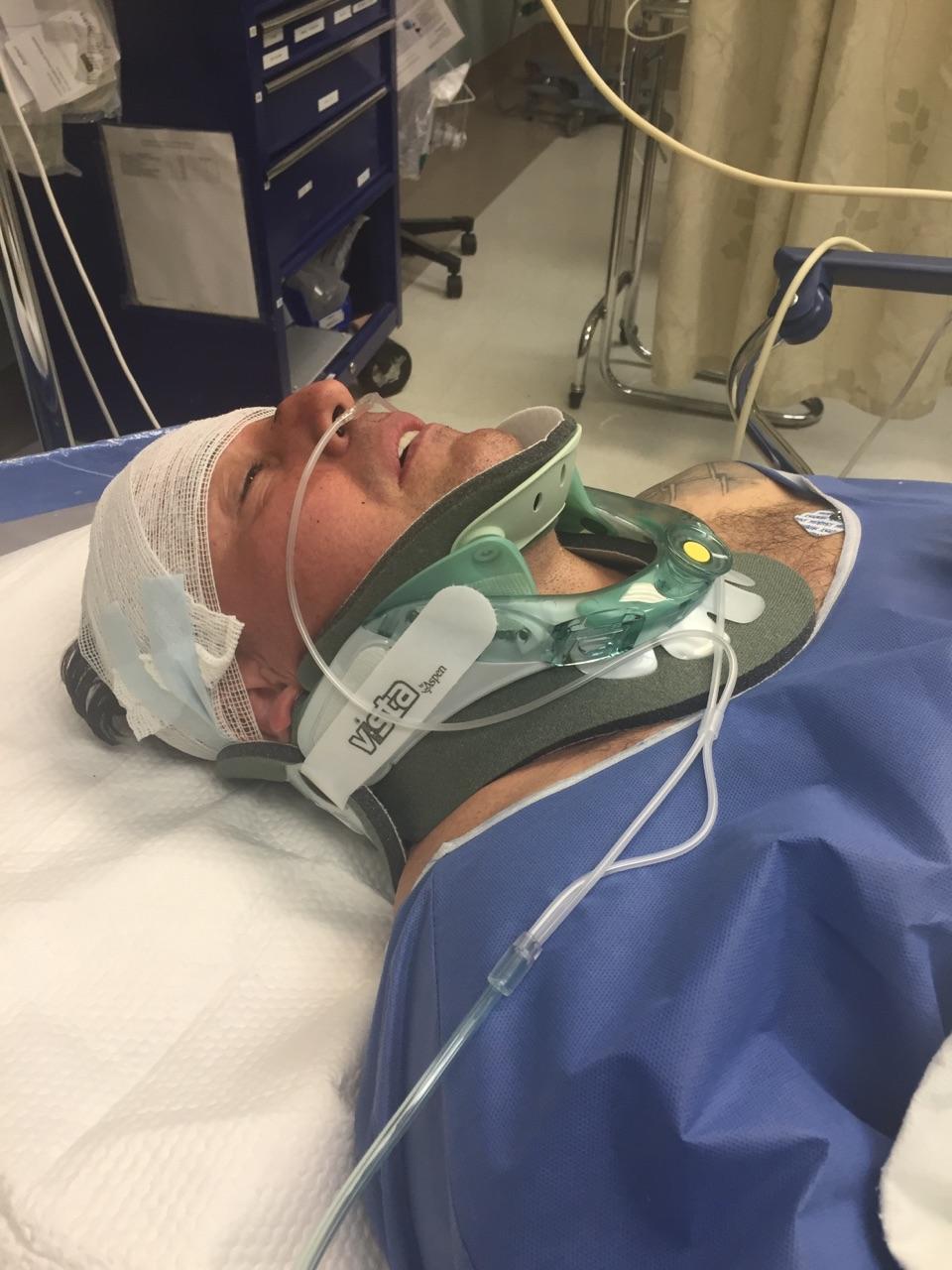 Unfortunately one of our brothers has been seriously injured in an accident (non work related). An air compressor fell from a second story roof and struck Dennis Henderson in the head. He currently has 22 stitches in his head and is paralyzed from the neck down. However the surgeons think Dennis' spinal cord is just pinched, and through surgery Dennis' chances of making a full recovery are high. Despite his condition Dennis can still hear and speak. His wife said he just wants to know if he can still be a part of the best team he has ever been a part of at Bell Brothers. He obviously still has his sense of humor. Please keep Dennis and his family in your prayers.
The doctors say Dennis is lucky to be alive and actually when the ambulance arrived onsite a friend was giving Dennis CPR bc he stopped breathing. Dennis goes under the knife on Thursday and hopefully everything turns out ok. If it does then he will have approximately 3 months of recovery therapy.
We all have trials in our life and it is at these times that our true character is tested and revealed and I must say Dennis is a survivor and fighter. He shared how much he loves Bell Brothers and has never been a part of team like us. Even in the Navy Special Ops he hasn't seen so much love. I shared with him the emails you guys wrote and I cant even describe how much that lifted his spirit. He can't believe how everyone can be so loving and caring even though he has only been a "brother " for  less than a month.
We've created this fund to support Dennis and his family during their time of need. They have given Dennis a minimum 3 month rehabilatation time line where he will first undergo surgery and then moved to a live-in facility for the remianing months.