Dormitory for Ugandan children
Support Kathryn, Jessica and Caroline Conway in their fundraising 22 mile walk around Jamestown this summer to help finish the Kasiisi Dormitory.
When completed the Kasiisi School Dormitory Project will provide boarding facilities for 200 poor, rural Ugandan children, helping them get the education they need to pull them out of poverty.  We are half way there - please help us finish. Standing in the way of academic achievement for these children are long walks to school, hunger, chores at home and no electricity to do homework by.
Girls in particular are vulnerable to offers of lifts on motor bikes with sexual favors expected in return. Familes, worried about their daughters keep them at home rather than risk sexual harrassment and rape on the road to school.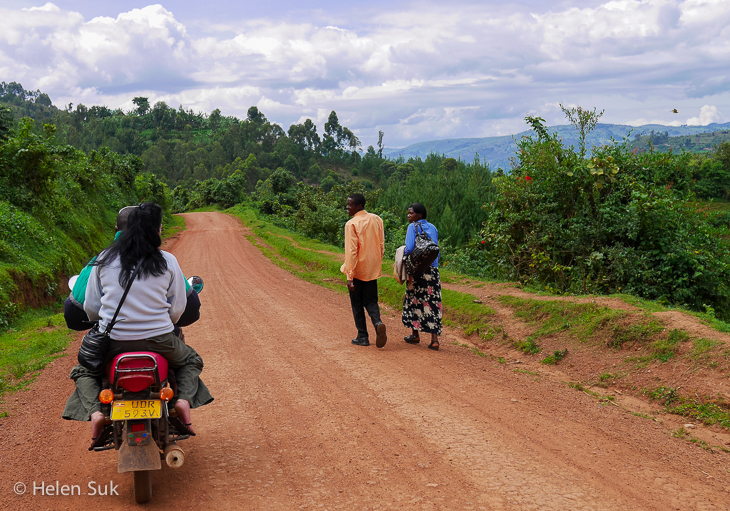 The Choice - walk or take risks. With up to 5 miles to walk in each direction what would you do?

" I fear that I will be defiled walking to school - boarding is good"  Komunte Evelyn
Boarding provides regular meals, protection from the risks of the road for girls, extra tuition, light to study by and, with few chores, plenty of time for school work. 
 In the half of the building we have completed we have 77 boarders - the majority of them girls - and we are excited to see them doing so well in school, attaining 20% higher exam scores than day students. Financed by fees paid by parents, the dorm is breaking even after only 1 year,  so  this project is well on the way to long term sustainability.
The money donated here will allow us to finish building the dormitory, so we can offer this opportunity to more children. Our goal is to have all building finished by December 2016 in time for the 2017 school year. 
The Kasiisi Project
, a US registered 501c3, has been supporting education in 14 rural government primary schools bordering Kibale National Park, Uganda for 20 years. Our outcomes are excellent and and our fiscal oversight strict. You can be assured that your donations will be carefully guarded and you will know that you have made a huge difference.
Girls in their weekend uniforms
Organizer