Medical School tuition-1st Anesth MD in Liberia
This is a video made by Jeremiah. He explains a little about why he decided to go to medical school. You can see the challenges he faces every day such as getting on the public bus to school. He thanks all of his many donors who have supported his education over the last few years. We are nearing completion. We will soon send a payment for the final year of school.
"Teach the teachers" is the most sustainable method of helping low and middle-income countries to improve health care. After he graduates, Jeremiah will return home to Bong County Liberia to provide anesthesia and teach others.
Please donate using this GoFundMe website or for a tax-deductible contribution send it directly to the
FREED & KWON HUMANITARIAN MEDICAL FUND, INC
333 East 91St St., #24A New York, New York, 10128
Just mention that it is for Jeremiah.
The FREED & KWON HUMANITARIAN MEDICAL FUND is graciously matching all donations.
Learn more about Jeremiah and the campaign below:
These funds are being collected so that we can put Jeremiah Kollie CRNA through Medical School in the Gambia, West Africa. Jeremiah will become the first Anesthesiologist in Liberia after completing his training. 
(Above Jeremiah learning how to prepare a tie for a breathing tube.)
"My aim is to be the first physician anesthesiologist in my country where all forms of anesthesia are done solely by trained nurses. As a physician, I would train more nurse anesthetists do the right thing." -Jeremiah
Below Jeremiah during the pandemic.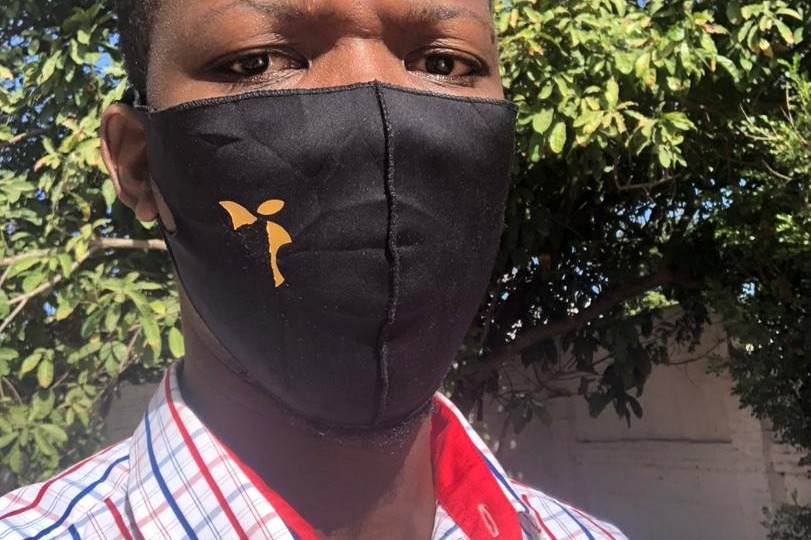 Career:
Bong Mines Hospital
Nurse Anesthetist August 2017- present
-Working as an active member of the multidisciplinary care team involved in assessing patients in the ED and other units needing cardiopulmonary resuscitation, making sure patients are fit for surgery, and responsible for the administration of anesthetic agents.
Belefanai Health Center
Registered Nurse December 2013- July 2015
Acting nurse in charge. February 2014- July 2014
Run and supervise the day to day activities of the facility.
Serve as the team leader.
Make timely reporting every month.
-Head of Nutrition Unit July 2014- July 2015
Assessing and managing all forms of malnutrition.
-Mental health focus person January 2014- July 2015
Provide mental health services at the local level to all patients. Run community awareness program on mental health issues.
-ED Nurse  December 2013--July 2015
Assess, treat and manage patients coming to the ED.
Provide ambulance services for rural places.
Academic and training qualifications:
- Phebe School of Anesthesia --August 2015- July 2017.Diploma
- Phebe School of nursing February 2010- February 2014. Diploma
- St Mark's Lutheran High school. 2009 Diploma and WAEC Certificate.
- PMTCT( prevention of mother to child transmission) 2013
- HIV counseling and testing 2013
- Save Quality Serving 2016 Certificate
Contact Ram Roth MD if you want to meet Jeremiah on Facebook or contact him directly by email or phone.
Tuition for Medical School in the Gambia is $7500 per year. Travel, books, room, and board for Jeremiah are approximately $3500.
(Airfare $1000 Liberia to the Gambia, Living expenses $1000/year, Accommodations $1500/yr, Books $500/yr)
I plan to disburse tuition payment directly to the American University of West Africa, School of Medicine in the Gambia. Travel and room and board will be disbursed directly to Jeremiah as it becomes necessary and receipts will be provided.
American International University College of Medicine
AIU Health Science Centers, at the Gambia College of Medicine, is the first Medical school in Africa offering a curriculum patterned after US medical programs. College of Medicine offers a (5+) year program leading to Doctor of Medicine (MD) degree to students who have successfully completed high school. The program consists of (16) months of Pre-medical studies followed by (20) months of Basic sciences and (24) months of Clinical Sciences.