Please Help Me Train my Service Dog
Hi!  My name is Jacqui and I am raising money to train and equip a Service Dog.  I have Multiple Sclerosis (MS) and want and need to have a service dog to help me with my balance issues. I also want my dog to help me by retrieving items I drop or have left elsewhere and to help me with carrying items. These are just some of the benefits of a Service Dog.  Another great benefit is that with a Service Dog I won't feel as handicapped as I do without one.  
This is my dog Willow.  She is a Greater Swiss Mountain Dog (Swissy).  I chose her to become a Service Dog because of how large she will be when she is full grown and the ability of Swissy's to pull a lot of weight.  An adult Swissy can pull 2,000 + lbs.  If I were to be in a wheelchair and it were to loose power she would be able to pull me for a short distance if needed.
I have used the money raised so far to purchase Willow, pay for some of the insurance I need on her, and start paying for her training.  I still have a lot of training, equipment and insurance to get for Willow.  
Willow is a beautiful dog and is coming along nicely but she still needs a lot of training.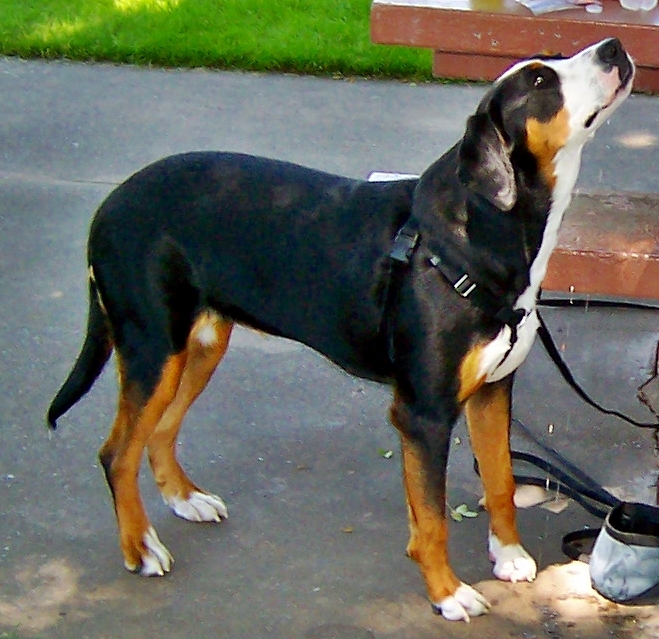 Thank you for your help! It is appreciated more than you know. Please share this page with your friends, co-workers, and family as well as on your social media sites.
Employees of the Brickyard Home Depot 
Organizer
Jacqui Porter 
Organizer
North Salt Lake, UT