Iraq War Veterans' 10-Year Reunion
Long story short:
Check out this
Yahoo!
article on our efforts to use the fantasy football league we started in Baghdad to organize a 10-year reunion for every soldier on that mission: 
Football, Wartime, and an Uncommonly Important Fantasy League .

Long story shorter:
We are planning a 10-year reunion for men who experienced memories like this one in Iraq:

StoryCorps: The Nature of War  (click to watch the YouTube version; over 220,000 views so far).

Who: OklahomIraqis League
, an Oklahoma non-profit organization created to help the soldiers of the 1st Battalion 158th FA unit who spent Dec. 2005 to Dec. 2006 in Iraq as part of a Security Force (SECFOR) mission.
What: 
10-year reunion for soldiers who spent a year in Iraq together. This includes gas money, airfare, lodging, t-shirts, food, drink, and a charter bus to and from the stadium.
When: 
Labor Day Weekend, September 4-7, 2015
Where:
Bricktown Oklahoma City; Cowboys Stadium in Arlington, TX.
Why: 
Since we've returned, many of us have lost touch. Already, two soldiers from that mission have passed away, and
one of our soldiers almost died on a later deployment
. Many of them are still in the Army. We need to get together, reconnect, and share old stories before anyone else passes away or faces yet another deployment. 
But why so much money? 
We've done the math, and here is a breakdown of expenses: 
Airfare for far-flung members: $3,874Lodging (seven two-bed rooms for two nights): $1,942.77.84 (already booked and paid for)Gas money for out-of-staters: $858Charter bus to AT&T Cowboys Stadium: $1,487 (booked and paid for)Food and drink: $500

Sub-Total: $8,661.77


5% GoFundMe fee: $433.08
Total: $9,094.85

Since our year in Iraq, we've used
the fantasy football league we started in Baghdad in 2006
 to keep in touch.
We've even used it to chronicle our year overseas through our own oral history project
:
http://www.okiraqi.org/blog/secfor-an-oral-history-of-the-oklahomiraqis-league
. Now, we're trying to use our league website to reach out and get as many of the 150 remaining members of that mission together for a much-needed reunion.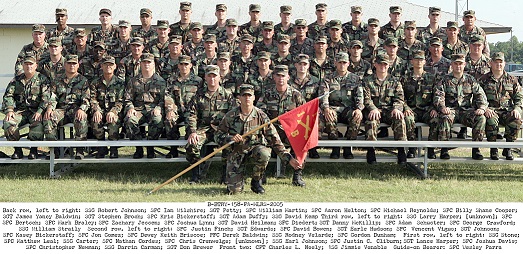 About us:
In Fall 2006, the men of the
Oklahoma Army National Guard's 1st Bn 158 FA
were in Iraq, missing the upcoming football season. Someone suggested a fantasy football league to help pass the time, and the OklahomIraqis League was born. With 10 teams spread from Baghdad to Diwaniyah, the soldiers spent the last weeks of their deployment using the league as a welcome distraction from the sectarian war that led to
"the surge."
After returning to the U.S. in December 2006, no one gave the fate of the league much thought until August of the following year, when Pyle emailed the commissioner to ask about another round of OklahomIraqis football. Since then, we've had coaches drop out and jump in, leave and re-join, and deploy to Iraq and back again. Most importantly, the league is the main way many of the members keep in touch with those brothers-in-arms they served with in Iraq.
In late 2013, the league was rocked by the death of someone who spent that year in Iraq with us in 2006. The funeral brought together members of that 2006 mission. Shortly afterwards, the commissioner and co-commissioner decided to start a second OklahomIraqis League. The league expanded to 14 more franchises and added conferences. The AFC began play in 2014. Then, in late 2014, another member of that 2006 mission passed away. The league honors him by competing for the
Tenequer Memorial Trophy
 in week 17.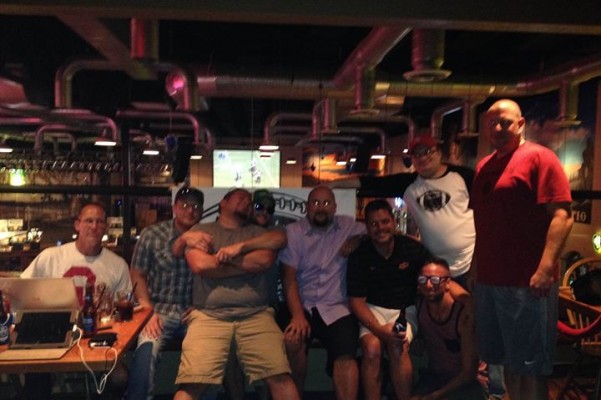 The original league includes seven of the original 10 members, 12 veterans of the 2005-2006 deployment, and 13 current or former 158th FA soldiers. All 14 were Army soldiers. And, while some still wear the uniform, most have moved on to a diverse mix of careers.  The AFC's 14 members are all veterans of that 2006 mission. Every Fall, they are all OklahomIraqis again, vying for the Harrington, Killman, and Tenequer trophies. But, most of all, they keep in touch with each other through the fake football matchups they compete in each Fall.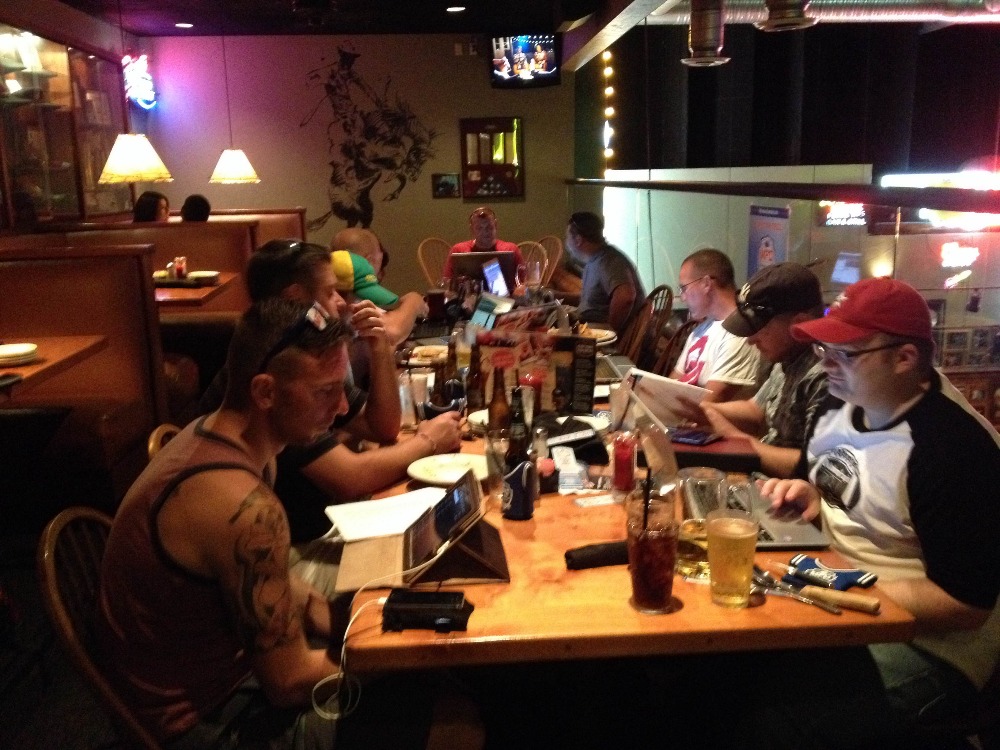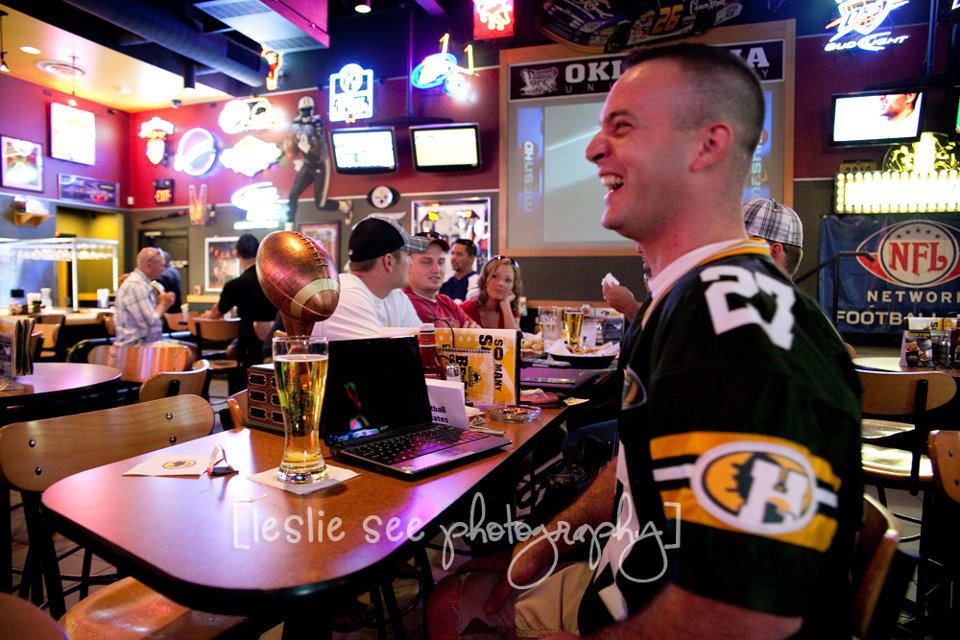 Organizer
Justin C. Cliburn
Organizer
Oklahoma City, OK