This is our very good friend Kim Thabault. I apologize for the length but BEG YOU to do us a huge favor and read it, share it and PLEASE DONATE! 
Kim was having headaches in October of 2017, and by November she was diagnosed with a massive, malignant, stage 4 glioblastoma brain tumor. She had emergency surgery to remove most of the tumor, followed by the grueling protocol of radiation and chemotherapy treatments. In addition she did extensive research and put herself on a strict, cancer-fighting diet and uses multiple holistic methods. She is a fighter and is attacking this from all angles. However, these tumors are pervasive and invasive with an average patient survival of 12-18 months with only 10% of patients surviving more than five years. 
KIM IS GOING TO DESTROY THESE STATISTICS WITH OUR HELP! 
As we approach the one-year anniversary of Kim's diagnosis and prognosis, we are awed by her strength, tenacity and positive attitude. I say "we" approach not "she" because so many of us have been there with Kim with our thoughts, prayers, wishes, mantras and positive vibrations. Some of us have been lucky to see and talk to her frequently, some of us not as much, but we have all had her in our hearts.
Kim is an inspiration to all of us. She is looking marvelous and feeling wonderful, a credit to her dedication to beat this and the outstanding medical care she has received. She is back working her veterinarian practice at a reduced schedule, doing yoga, practicing archery to build strength and even participated in a cross country horseback clinic. She continues her strict diet and is traveling extensively for her continuing treatments, which is where she needs our help.
Fortunately, Kim was accepted into an incredible clinical trial at Duke University, and we know this will get her past the 5-year, 10-year and 20-year marks! However, this means expensive, monthly trips to North Carolina for her treatment for at least the next 12-14 months.
Kim is proud and strong and doesn't accept help easily. She would much rather do everything on her own, as she built her home with Eduardo, studied to become a vet in Costa Rica, and runs her practice with the impossible commitment to care for every sick or injured animal that crosses her path. 
However, Kim is still very much in the middle of her own fight, and it takes a village. We need to continue to support her, spiritually, emotionally and financially. She cannot be working a full vet's load (no matter how much she wants to) and fight cancer at the same time.
She needs to get back and forth from Duke every month, and she needs to take time to heal. If we can all pitch in and reduce the financial stress, that is the best gift we can give to our wonderful, amazing, dedicated, inspirational and loving friend. 
Thank you for taking your valuable time to learn about Kim and for giving your financial support to help her!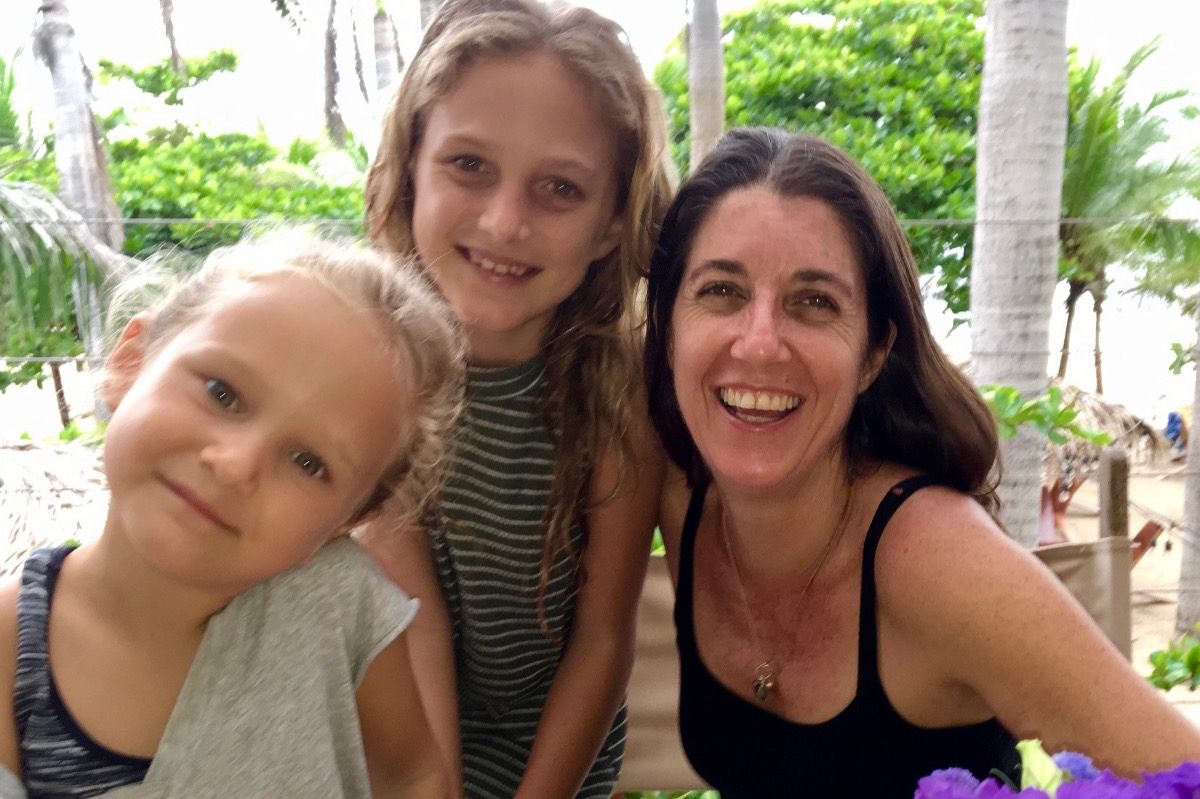 Organizer and beneficiary