TNR & medical support for the cats of Qatar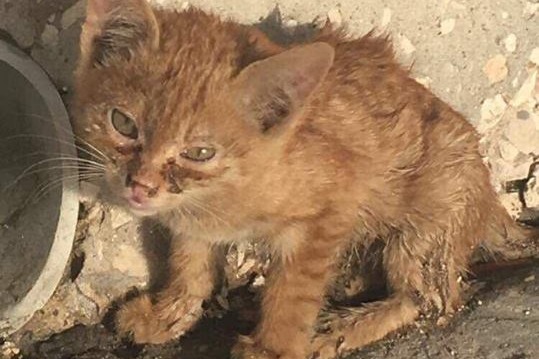 The life of a cat living on the streets in the Middle East is extremely hard. Fighting for limited food sources, a harsh desert climate (over 50 degrees in the summer), people who are not always kind to them, plus the safety aspect of living next to busy roads. On top of that imagine a female having litter after litter and trying to keep her kittens safe and fed.
TNR Qatar is a non-profit, non-government organisation that was formed in 2014 by a group of volunteers who were determined to improve the lives of the cats living on the streets of Qatar by promoting a
Trap Neuter Return program
 . Such programs run very successfully in the UK and the USA as they are the humane solution to the cat over-population problem. TNR improves the lives of cats, addresses community concerns, reduces complaints about cats, and stops the breeding cycle. 
Our focus is on TNR to reduce the population of cats having to live on the streets, however, whilst we are out trapping we often also sadly come across cats who urgently need medical assistance. On top of that there is the all too common practice of people abandoning unwanted pets on the streets, cats who have no idea how to fend for themselves, the result is a heart-breaking situation. We also manage TNR colonies all over Qatar and these cats have medical emergencies too - life on the streets of Qatar is tough! 
We thank anyone who can give towards our cause, however small. These poor cats end up the street through no fault of their own, the least we can do is try and help them. 
Did you know –
* Cats can give birth to three litters of kittens per year, with an average of four kittens per litter.
* One in-tact  ('unspayed') female cat, assuming that her offspring remain in-tact as well, can be responsible for as many as 420,000 kittens over a period of seven years!
* Spaying and neutering  is one of the easiest and most efficient ways of decreasing the homeless animal populations in shelters.
* While it is most common for female cat reproduction to begin between six and nine months, they can become pregnant as early as four months of age.
Please help us  improve the lives of the community cats in Qatar.
Find out more about our TNR work on our 
WEBSITE  , FACEBOOK PAGE 
&
INSTAGRAM
 .