Open Exhibit Treal Art Studios
$427
of $5,000 goal
Raised by
14
people in 10 months
Exhibit Treal is an 501c3 Non Profit in partnership with Palm Beach Multicultural Organization | West Palm Beach Carnival that focuses on providing opportunities for black artists in Palm Beach County and beyond by curating our own art exhibits and shows as well as artist development. The central focus for Exhibit Treal is to use the arts, be it visual, musical, writing or more to give back to the community and get others involved.
Exhibiit Treal started in a tiny apartment in Dec 16, 2014 and has since caught on in the mind and hearts of many who have come into contact with what it is we do.  Since our formation we've not only provided artists with oppurtunties to showcase their work (some of whom have even so much as benefitted from gaing art employments and other amazing feats because of it) but through it we've been able to feed the homeless, collect school supplies for students, toys for children, offer community hair cuts, raise funding and awareness for other programs and charities as well as even started our own community book fair.
http://www.sfltimes.com/news/artists-give-back-to-the-community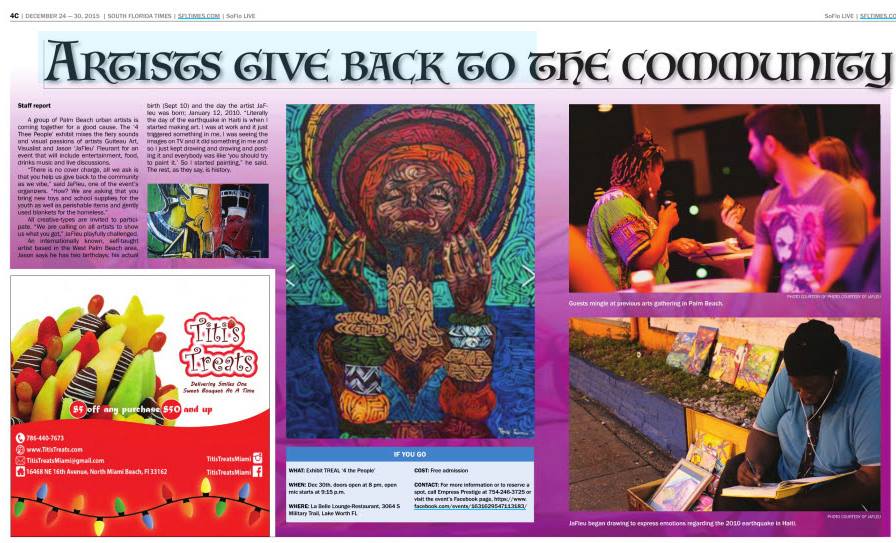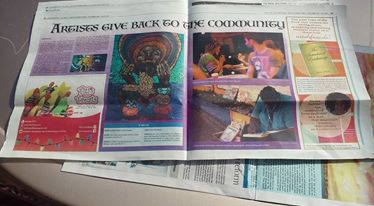 http://www.ladymarielle.com/2016/02/21/exhibit-treal/img_0462/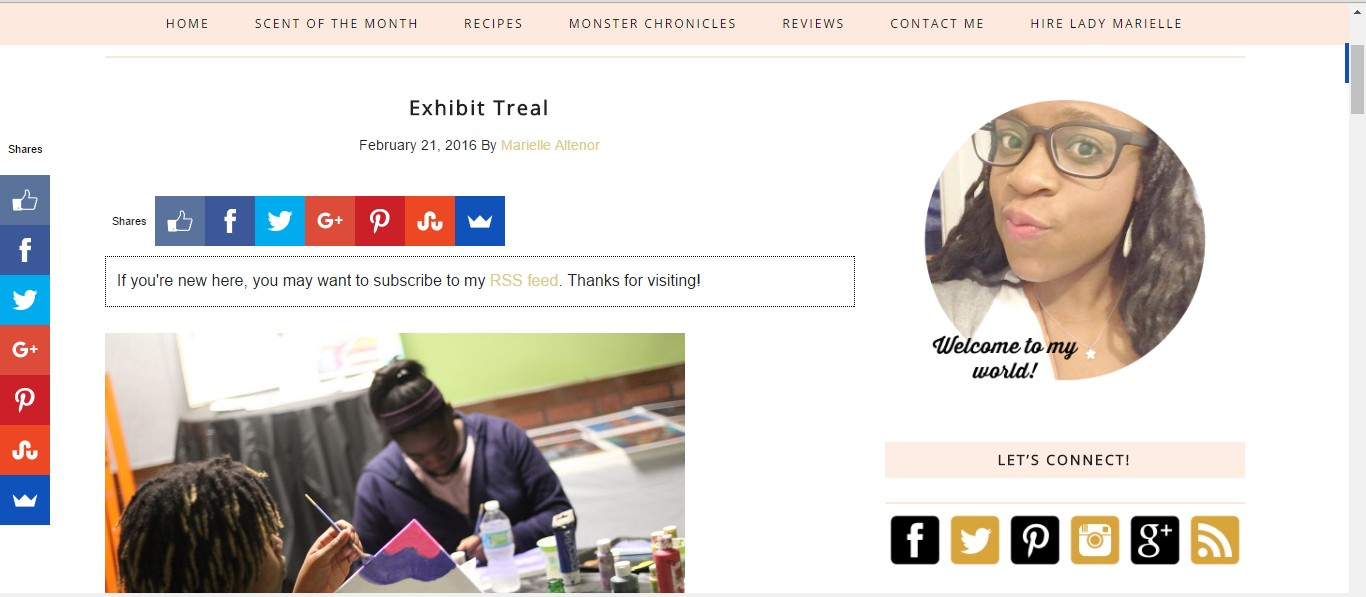 http://www.sfltimes.com/soflo-live/young-gifted-and-black-artists-collaborate-for-exhibit-treal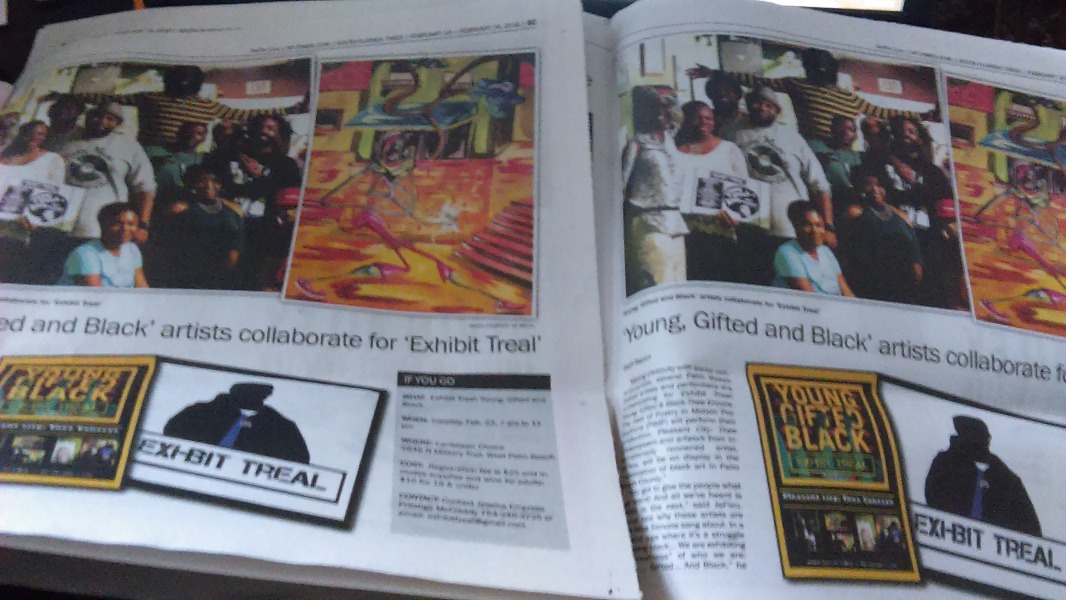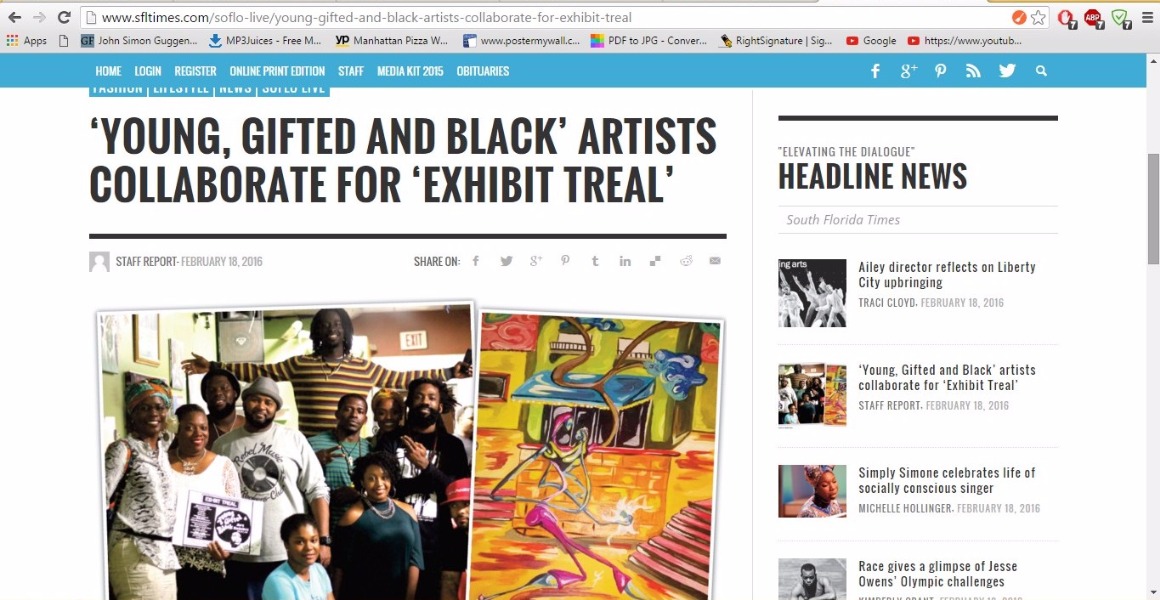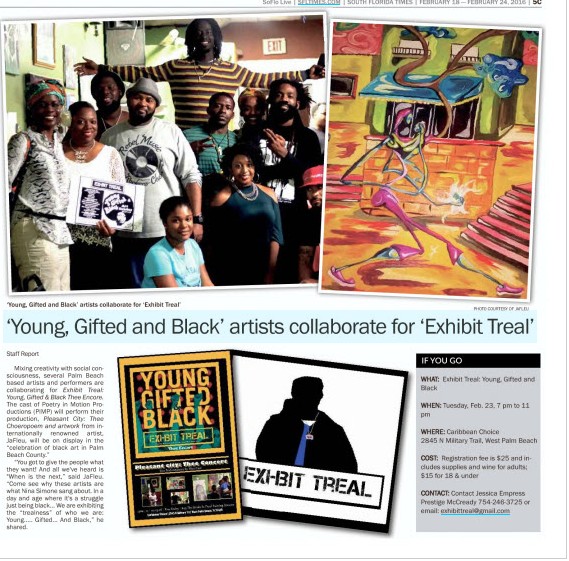 And for us that is only the beginning of what we believe we can achieve. 
http://kreyolicious.com/exhibit-treal/22606/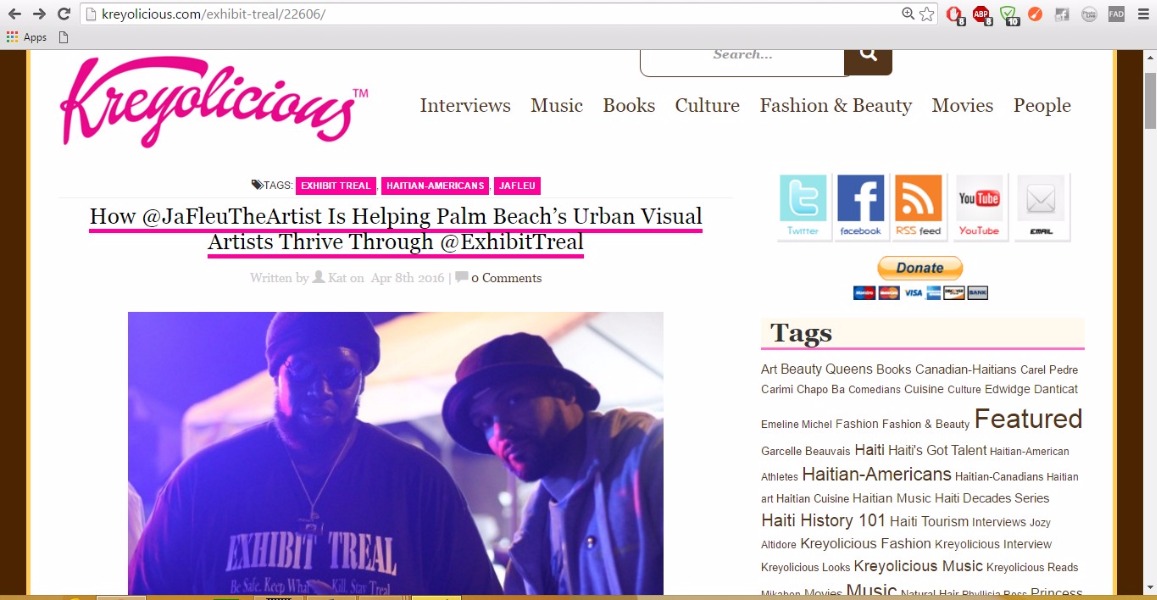 The reason we have started a gofundme fundraiser is in hopes to help with getting us toward being about to open our own space... Exhibit Treal Studios. The space would serve as a art gallery/ community library and where we can hold our community programs through the different arts.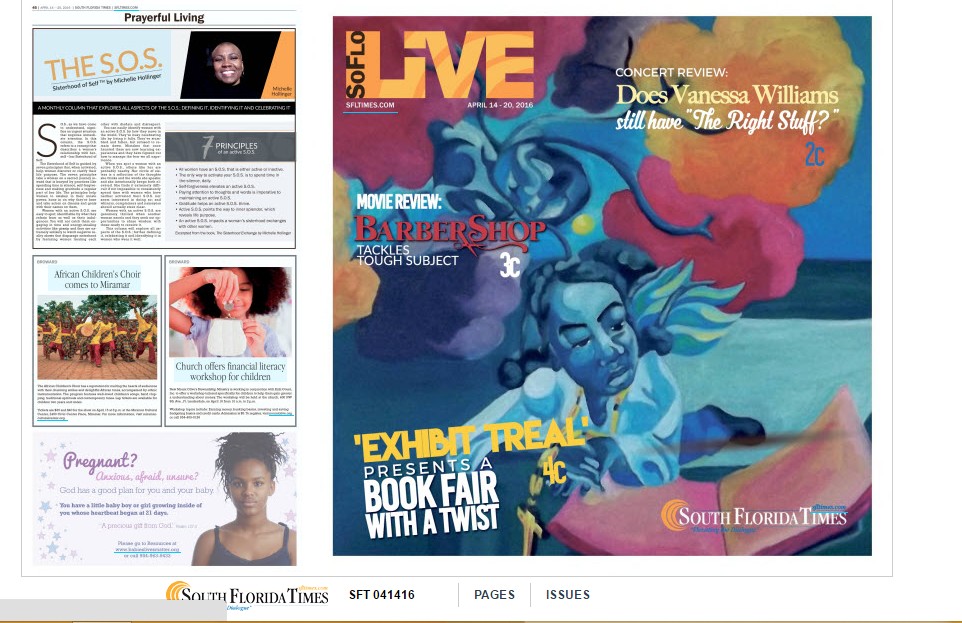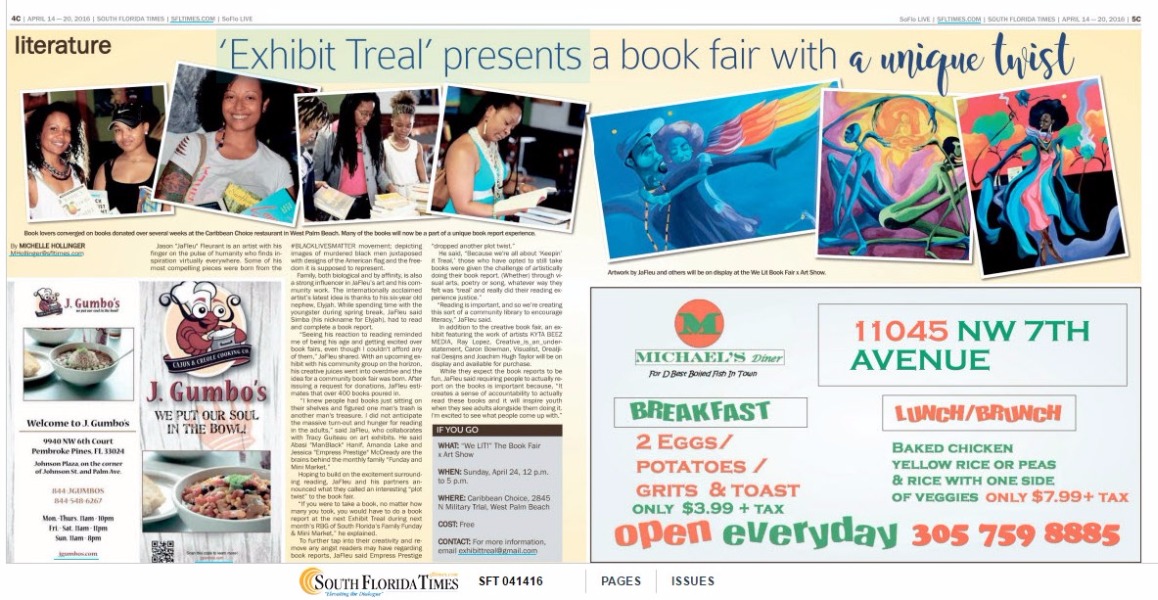 The funds would be used to help us lease a the space, as we are a newly stared non-profit. 
Our dream has been to use art to give back. To inspire youth's and provide the people a place where they can be immerse in arts and grow. We truly believe what we have and been doing is special and much needed in our community.  
The fact the anyone would take their hard earn cash on support our dream... vision and goal the words "Thank You" simply wouldn't do. We appreciate having the people in our corner because this isn't something we do for fame or attention but for the people. 

www.exhibittreal.blogspot.com
www.facebook.com/exhibittreal
www.twitter.com/exhibittreal
www.instagram.com/exhibittreal
+ Read More
Be the first to leave a comment on this campaign.