28
6
Gunnar Widforss Catalogue Raisonné
$9,775
of $38,000 goal
Raised by
31
people in 5 months
Who was Gunnar Widforss?
Swedish watercolor painter Gunnar Widforss arrived in California from Stockholm in 1921. With the support and encouragement of Stephen Mather, first director of the National Park Service, Widforss became known during the 1920s and 1930s as "The Painter of the National Parks." He traveled throughout the West painting iconic scenes of America's national parks and other western landscapes. Sadly, Widforss died in 1934 at an early age, and today he is largely unknown, here in the United States as well as in Sweden.
For more information and a detailed biography please visit
gunnarwidforss.org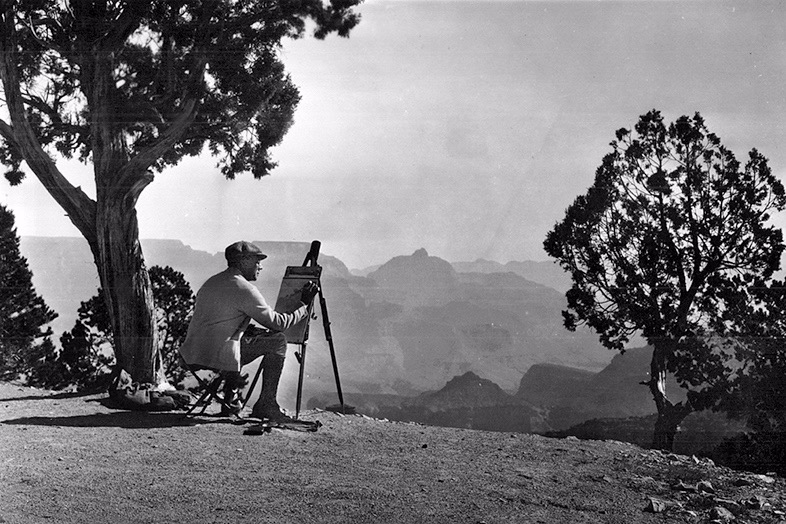 The Gunnar Widforss Catalogue Raisonné
After ten years of preparation it is time to publish the Gunnar Widforss Catalogue Raisonné! A catalogue raisonné is a comprehensive listing of an artist's life's work including not just the artwork but also supporting documentation, photographs, and etc. The catalogue will be published online using software called PanOpticon. Currently, I have more than 1,200 paintings cataloged that span Gunnar's career from his youth until the last paintings that he was working on prior to his death.
The advantage of publishing a catalogue raisonné online is that it is a living document; it is easily updated and revised compared with a printed book. It is also widely available, and as you know a primary goal of my work has been to bring greater recognition to Gunnar's work.
I am seeking your help to publish this very important document of Widforss' life and work that will help to bring greater recognition to this exceptionally talented painter who helped to promote America's national parks and is the Grand Canyon painter par excellence.
The $38,000 raised by this campaign will go to the Gunnar Widforss Institute at the Museum of Northern Arizona. It will support the initial implementation of the online catalogue and establish an endowed fund that will ensure the maintenance and updating of the catalogue in perpetuity. The Museum of Northern Arizona is a 501(c)3 non-profit corporation and all donations are tax deducible.
Please make a contribution today and help secure Gunnar's place in art history !
+ Read More