Disabled Users Trail Fund
$600
of $52,250 goal
Raised by
9
people in 48 months
Do you ride a bike
...do you take it for granted...do you remember learning to ride a bike and the joy you got from it? This project goal is to be able to provide the opportunity for many heroes, youth, and others with disabilities the ability to have local mountain biking trails designed specifically for them. As part of the
Exchequer Riders Club's
goal for the 700 acre mountain bike park we are building in Central California, we want there to be trails for all users and abilities. One of our big passions is to be able to have a place to allow hand bike users and tricycle users the ability to get out mountain biking. The trails for these bikes have specific design needs and require more time and effort in design, construction and layout. 
You may be asking what a hand cycle looks like, go on over to
www.lashersport.com
 or
http://www.reactiveadaptations.com
 or 
http://www.topendwheelchair.com
  and take a look at the bikes they have. These allow paraplegic athletes, special olympic athletes, and other disabled riders the ability to get out enjoy nature. We are super excited to venture forward with this project.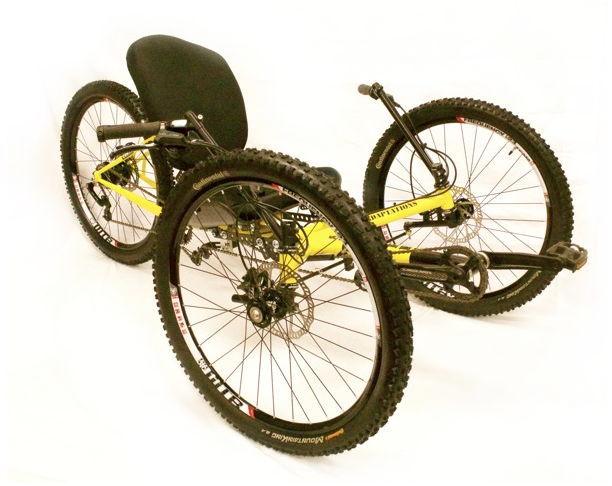 Do you want to know a little more about me and our non-profit? 

Check us out on Facebook, View our website, read the lastest newspaper article, or watch the latest news piece on us. 
http://abc30.com/hobbies/mountain-bike-park-being-built-at-lake-mcclure/485714/
http://www.mercedsunstar.com/sports/outdoors/adam-blauert-column/article7844202.html
https://www.facebook.com/ExchequerRidersClub
https://www.facebook.com/groups/442063672590765/
http://exchequerridersclub.wix.com/exchequer
Normal trail building
is a little easier to accomplish as the tread width is about 18 inches for a normal single track trail, this is fairly easy to accomplish with a crew of volunteers like this bunch below who put in 3/4 of a mile over our last trail event.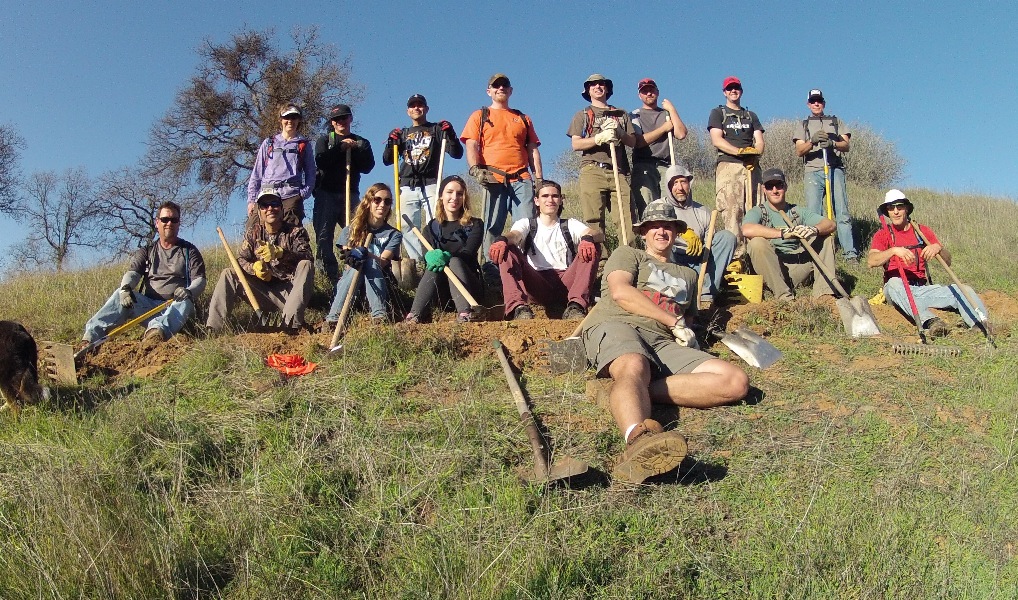 That being said building  a
trail for handbikes and tricycles
has much higher challenges. The tread width needs to be almost 48 inches, the grades have to be very easy, the turns have to have a lot larger radius and this can be extremely time consuming on volunteers. 
Our goal is to be able to build at least 2 miles of trail that will have progression built into them allowing users to test there skills if they want but alway be able to take an easier route if needed. 
Another part of the funding will be for the purchase of approximately 5 bikes to be able to host riders at the park that are not as fortunate to be able to own a bike. 
We are super excited you have read this far and hope you find it in your heart to make a donation today. As well we are a 501(c)(3) non profit and can provide a thank you letter for tax purposes to anyone needing that. 
If you want to get involved in our project contact us through our website we would love to have you aboard. 
+ Read More
Be the first to leave a comment on this campaign.