143
2
Andrew Steppan Funeral and Family help
$5,500
of $7,000 goal
Raised by
110
people in 1 month

  I wright this with the heaviest of hearts. My apologies if the words do not come out right, as our heads are in a fog and this seems to be a horrible nightmare. 

  My nephew Andrew Steppan was tragically taken from us 12/30/2018 At 7:00pm. Andrew was walking to a friends house, only a block from home and was hit by a vehicle and lost his young, precious life at the age of 16. He was just a kid. To young to have been taken and didn't deserve to leave this world so tragically. 

  Andrew was kind, loving, funny and loved music. He leaves his younger sister Amiela, age 9 and two heart broken parents.

Andrew was the first to call me Auntie and our hearts are left broken and our minds unclear. Questions like "why?" that will never be answered.

  I am sorry to ask for help but with this being so sudden, the family needs all the support they can get. My sister Tracy (mother) and brother Andy (father) are showing strength I didn't know possible but at this devastating time, they have to take some time off work and make decision that no parent should ever in their life have to make. Anything is greatly appreciated and we are beyond grateful for. 

  If you would like to donate to this page, you can but it does take a percentage of the proceeds, if you would like to Zelle or Venmo anything, that would be wonderful as well. You can Venmo donations to @Kelly-Espinoza-2 or Zelle at Kellyespinoza0413@gmail.com

  Everything will go directly to my nephews funeral and the Steppan family. Please keep my nephew and family is prayers.
im sorry if I didn't cover everything. 

  Anything and everything I say doesn't feel to be the right way or seem to make of any sense at the moment. I'm not sure if the cost of everything, so I am just putting a number because the page will not let me proceed without a goal amount. Please know this is just a number and anything will help.

  Thank you for all the love and support and if you have left kind words or have tried to contact and we have not responded, please know we see them and in time will get back to everyone. When final arrangements are made, we I'll let everyone know.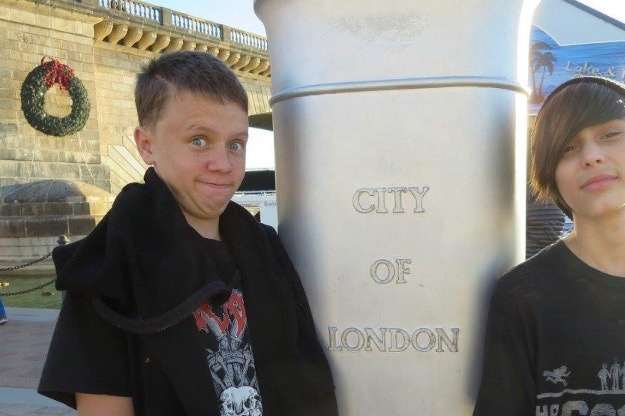 + Read More
Update 1
1 month ago
Share
My nephews services will be held at,

Desert View Funeral Home
Saturday February 9th @12pm

11478 Amargosa Road
Victorville CA,
92392

Phone number to the facility 1760.244.0007

Everyone is welcome, unless specifically told otherwise. There will be the service, a short gathering at the facility after and then everyone is welcome to comeback to my sisters to celebrate the life of Andrew.

Thank you for all the love and support, if anyone has questions, feel free to get in contact with me Kelly, 909.910.0780
+ Read More