Essence's Leukemia Fight
$10,370
of $15k goal
Raised by
103
people in 15 months
My name is Essence White and I was diagnosed with AML, a very aggressive form of
Leukemia
, on January 15, 2015.
The diagnosis came just two weeks before my 18th birthday and during my senior year of high school. I have been hospitalized for most of 2015, and was recently discharged (November 25th) after a successful
Stem Cell Transplant
back in June.
However, I am now back in the hospital and discovering that my fight to stay alive has only just begun. Less than a week after being discharged, and having my story covered by
The Today Show
, I am back in the hospital, having suffered a bout with septic shock .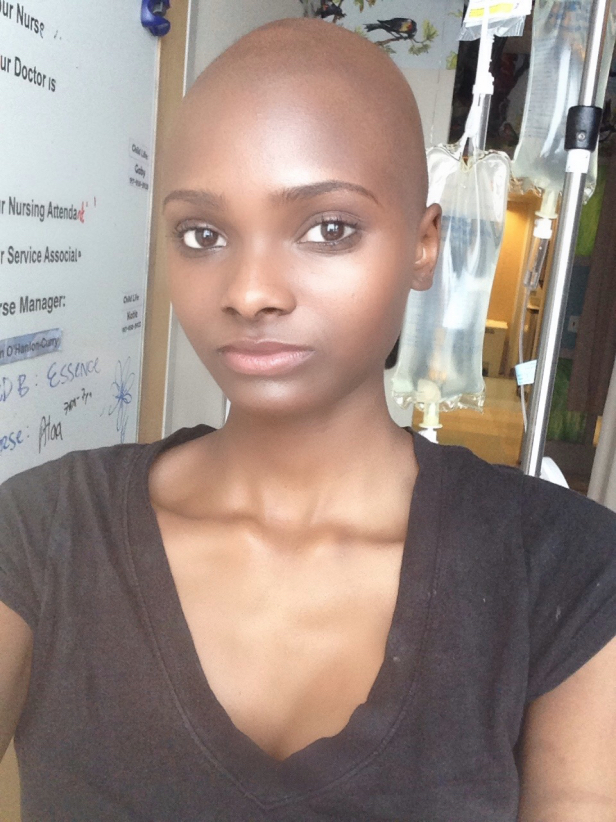 Why Go Fund Me Now?
Being a Stem Cell patient is very costly. From travel back and forth to the hospital, food, medical bills, medical supplies, loss of wages from not working, it has all become quite costly. Every hospital stay is time my family must take off of work to care for me. Even when I am home I require around the clock care and quite a few medical spupplies not covered by my health insurance.
What Your Money Will Be Used For?
  As I stated, medical bills, medical supplies, travel expenses, food, and recreation. Stem Cell/Bone Marrow patients must remain in seclusion for quite a while, even after release from the hospital. Aside from hospital visits, I am not allowed to do any sort of travel, or even basic things like go to the supermarket. I am inside my house, confined almost entirely to my own bedroom when I am home.
About MeThe struggle:
Chemotherapy and radiation have taken a huge toll on my body. And while some of these scars have healed, remnants still remain.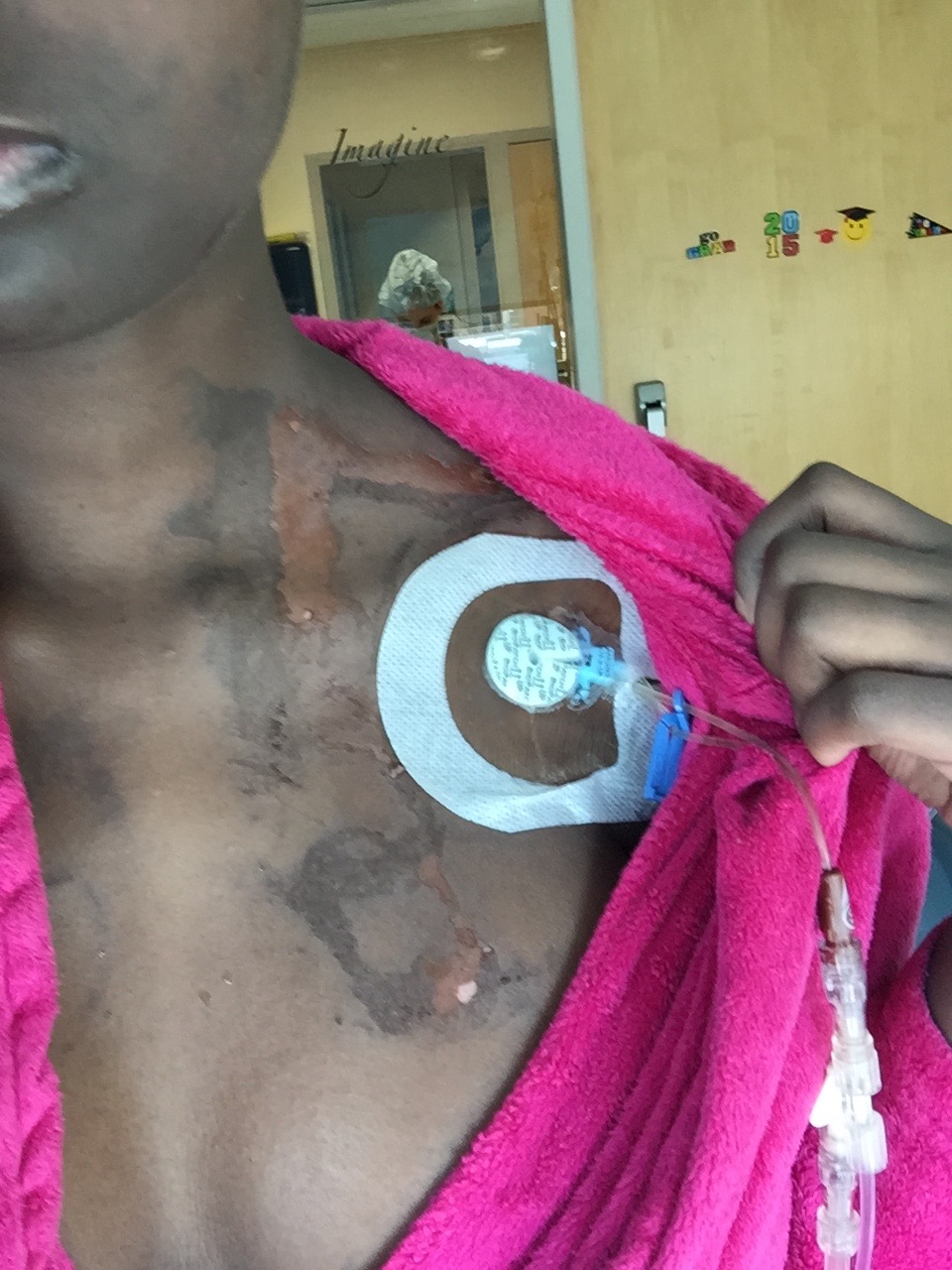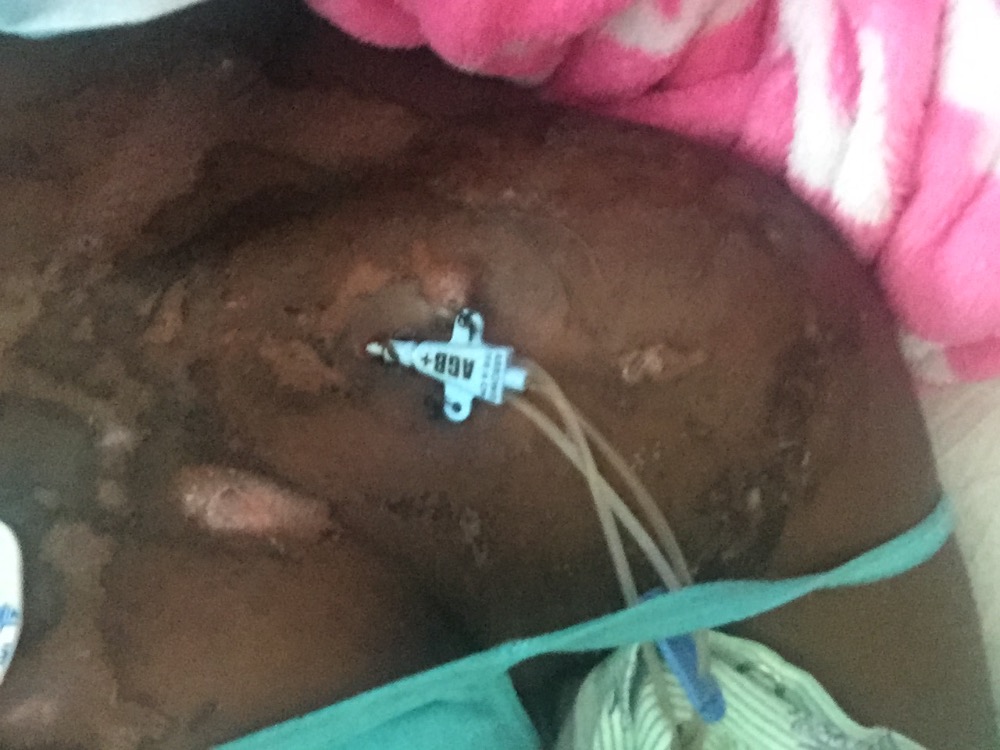 What Keeps Me Going
My Faith:
 Knowing this is happening so I can give a powerful testimony of the Lord's healing is one reason I've chosen to share my story.
My Friends:
Without my friends I don't think I would have made it. Their positivity has saved me more times than they will ever know.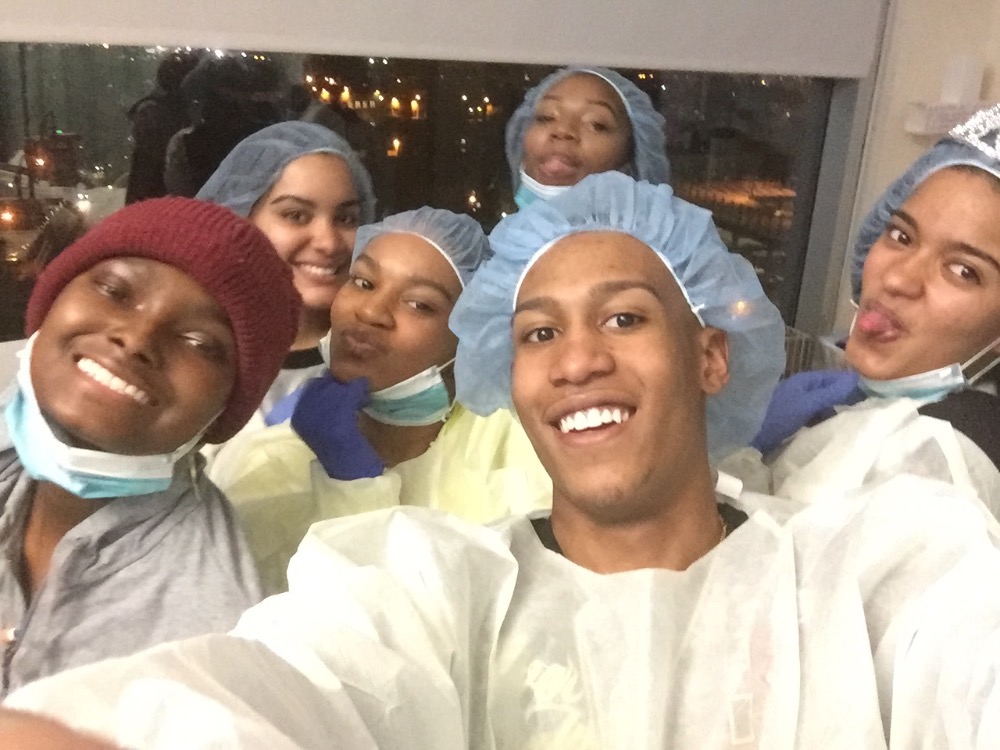 More About Me


Despite being hospitalized for most of 2015, I still managed to graduate high school. My ceremony was held in the hospital, but it didn't matter. I was determined to graduate on time and I did.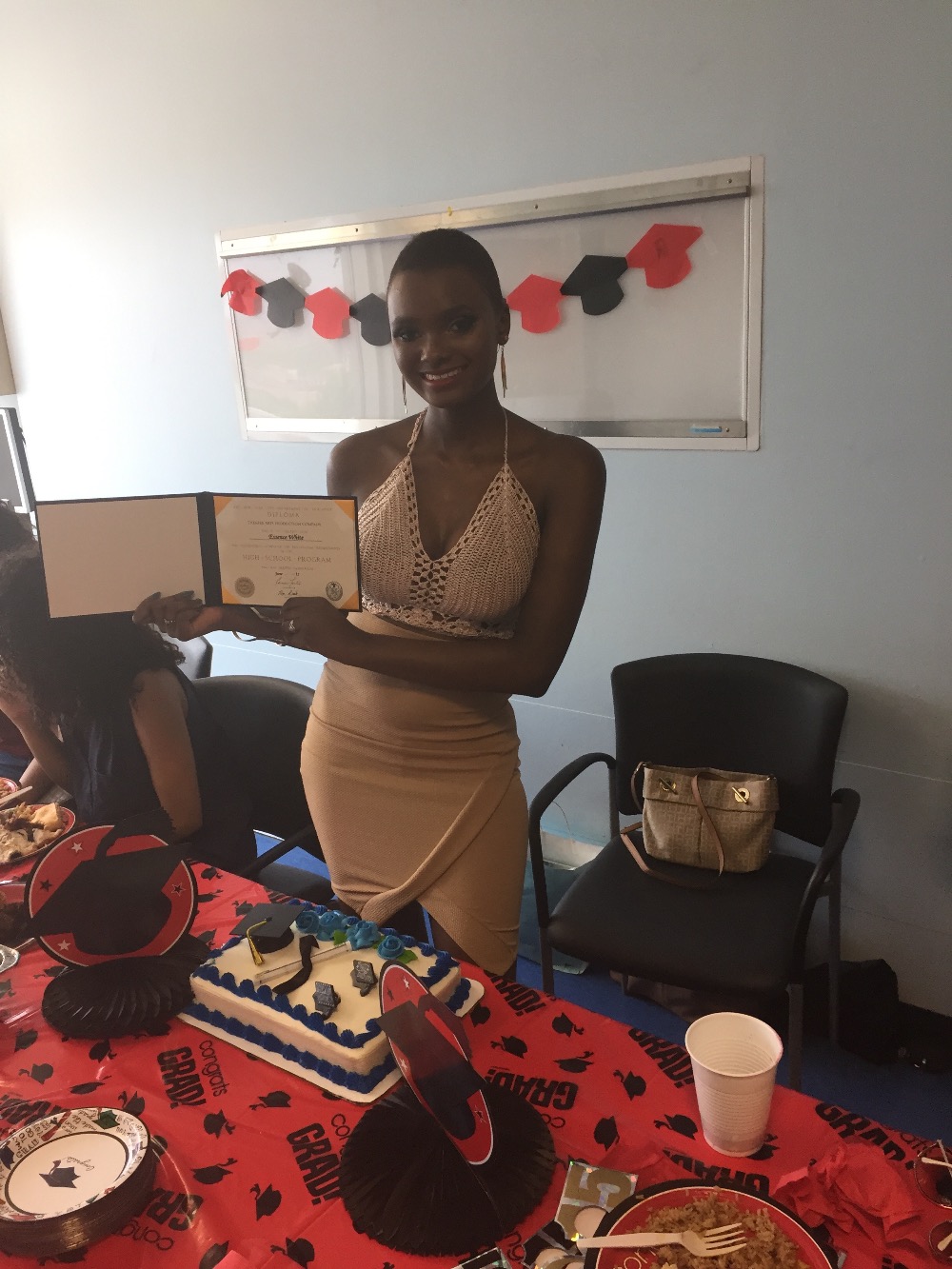 In the Press:
I met "Orange is the New Black" actress,  Selenis Leyva, when she came to visit patients for our in-hopsital prom.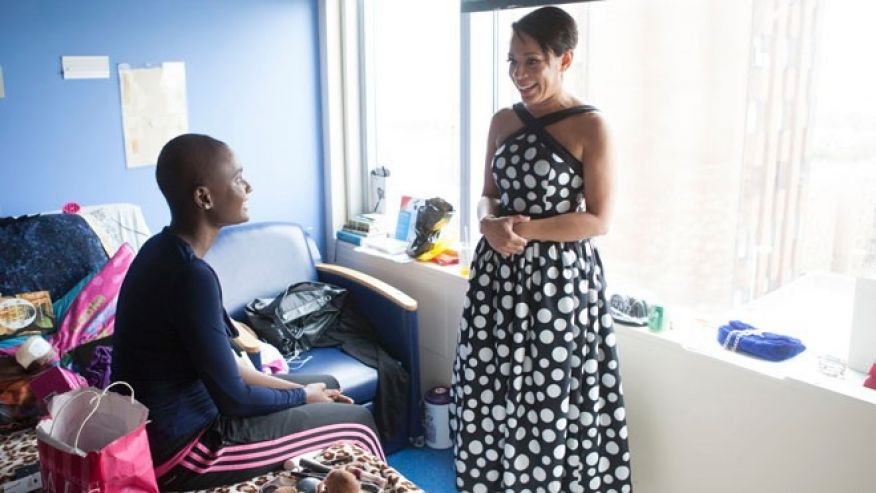 "Empire actress Taraji P. Henson sent me an autographed picture, t-shirt and All Access pass to view the show's second season premiere in New York. I was hospitalized unable to attend, but it was still cool.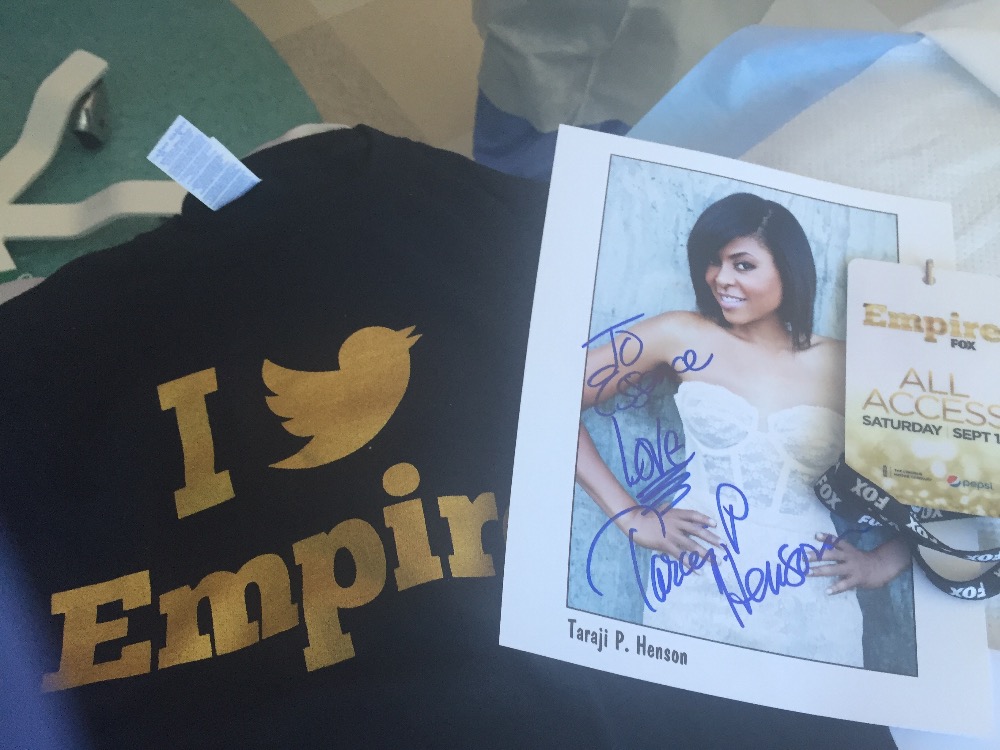 Singer Rachel Platten singing "Fight Song" for me was amazing. I love her.  She's incredible. Just her voice and her guitar brought the whole place to tears.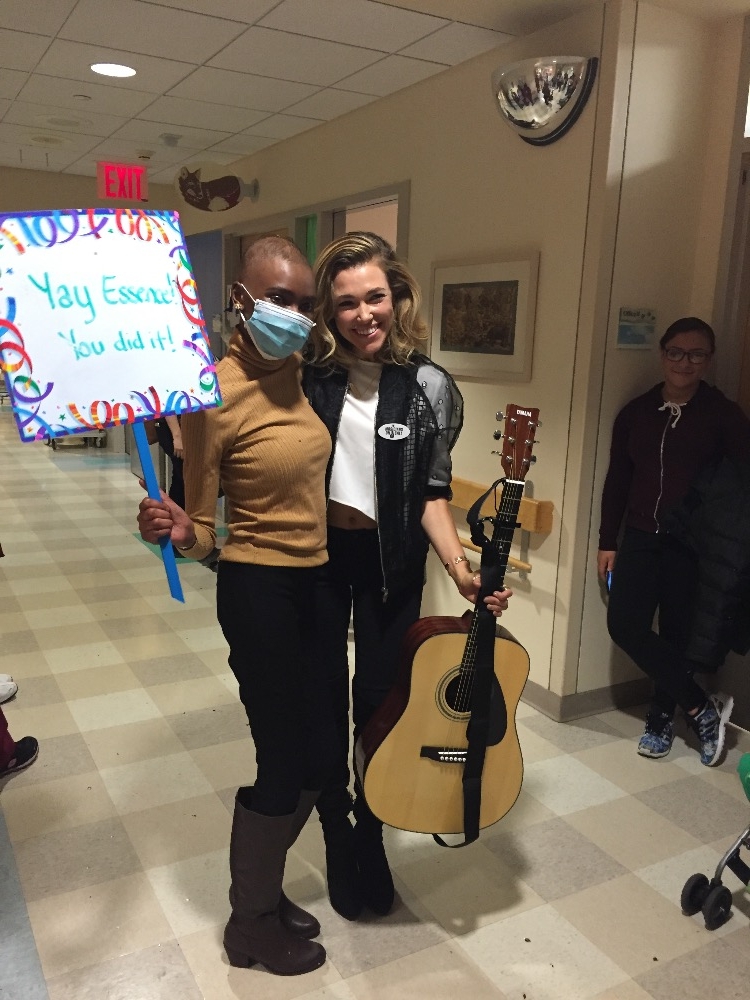 Today:
I am a fighter and believe I have powerful testimony to share with everyone when I finallly become better. I am fighting to beat the odds and I will. Leukemia doesn't know it yet, but it picked the wrong chick to mess with.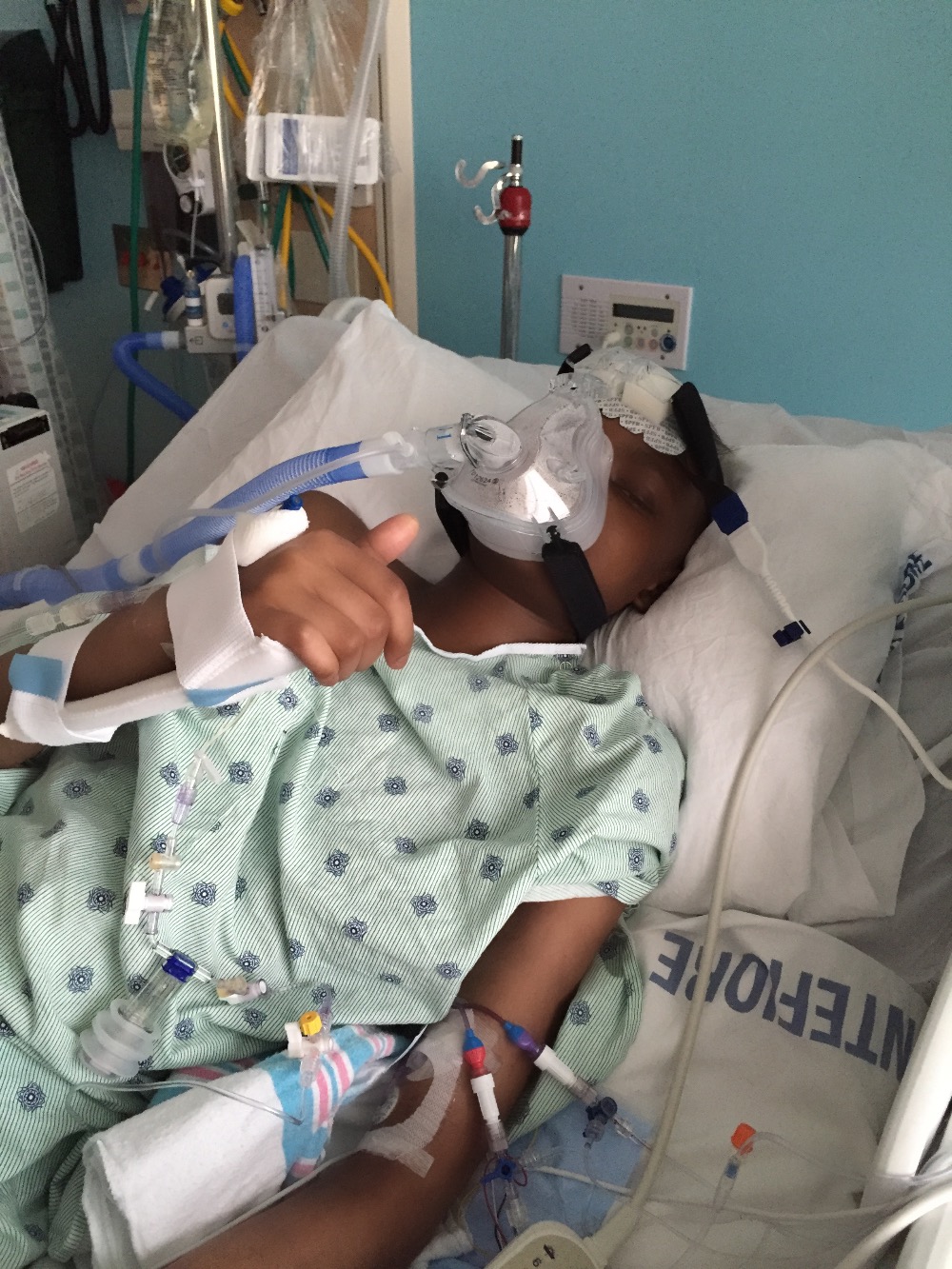 With love and gratitude,
Essence T. White
+ Read More
Be the first to leave a comment on this campaign.