52
3
Emmy Awards vs Emmy the Dog - Help Save Emmys Best
$3,227
of $50,000 goal
Raised by
36
people in 4 months
This is the story of a company named after Emmy the dog. Now, the Emmy Awards are trying to force the company to change its name or shut down. It's the ultimate David vs. Goliath battle, one that exposes how often large, powerful organizations can bully small family-run companies. Now, as Emmy (the dog) battles cancer in her final days, the owners of this pet products company need your help. 



We started Emmy's Best Premium Pet Products in 2014 with a dream to provide quality pet products produced in the USA to loving pet parents everywhere. Today, our products are loved the world over and are sold by popular retailers such as Amazon, Walmart, and Chewy. We've served hundreds of thousands of customers, some of whom have even said we make "the world's best dog treats'.



So why are we being challenged by The National Academy of Television Arts and Sciences, the organization behind the Emmy Awards? Well, they contend that our name may confuse consumers - that they wouldn't be able to distinguish between an awards show and a pet products company named after a dog.



It may seem crazy, and at first, we thought it was too. In the past year, however, their opposition has become more fierce, and their demands even more harmful to our small business. They are demanding things that would cause irreversible damage to our company's ability to operate should we give in.
Things like:
- Handing over ownership and control of our website to NATAS
- Agreeing not to use the colors gold or yellow in our marketing or products
- Forcing our partners (such as Amazon and Walmart) not to use the color gold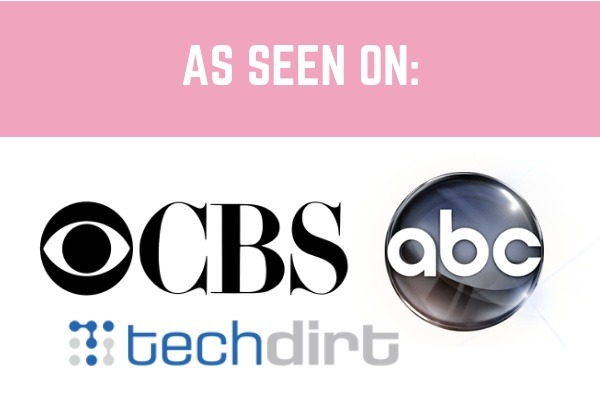 Sound crazy? It is. Our story has been featured in the following media:

CBS Story on Emmy 

ABC Story on Emmy 

Techdirt Story on Emmy 



Now it is March 17, 2019, and Emmy is in her final days. As we prepare to say goodbye, we're facing another battle - a legal one with a large and powerful organization trying to bully us into submission, all because of the name "Emmy".

Our legal fees continue to mount, and will likely reach six-figures. This unfortunate battle is taking a toll on our small business, diverting resources away from running our business, and stealing the precious time we have left with Emmy. The reality is that this battle has the potential to end our business. Through all of this, we will continue to fight. That drive comes not from our own determination, but because of what "Emmy" means to us. 



For the first years of her life, Emmy was simply a lovable, insatiable, mischievous white Labrador Retriever. She was adopted from a stranger from the back of a pickup truck in a Walmart parking lot.  She had no papers and was not registered; she was simply a puppy in search of a home.
After bringing her home, I needed a name. A friend suggested I name her after the actress Emmy Rossum, his celebrity crush. Another friend, knowing I had always dreamed of winning an award for my work behind the scenes in local television, agreed. This way "you would have your "Emmy", he said, and the name stuck.



In 2014, when Emmy was 8-years-old, I decided to start a pet products company. Once again I needed a name - and this time it came easy! Emmy's Best Premium Pet Products, named after my Emmy, would become a company that sold quality products and placed an emphasis on customer service. To be honest, I thought, at first, it would be just a hobby. 



That hobby quickly grew into a full-blown business. In the five years since its founding, we've served over 200,000 customers the world over. Our customers have proclaimed that we make "the world's best dog treats" and that our Pet Odor & Stain Eraser "saved their marriage". Our products are now sold through Amazon, Walmart, Chewy and are available throughout the US, in Europe and even Japan.



In 2016, at the age of 9, Emmy was diagnosed with cancer. We were absolutely devastated at the thought of losing our family member, as well as the namesake of our young company.

Emmy fought hard. Through the 16 weeks of chemotherapy, she never lost her will to live, and her insatiable love for life inspired her family and fans. After many months, the cancer was gone - remission. And we were grateful. 



Nearly a year after entering remission, the cancer returned, more aggressive than before. We feared the worst, but Emmy's medical team encouraged us not to give up hope. They still felt like we could beat this. We decided that as long as Emmy was willing to fight, we would fight alongside her. 

There was radiation, which almost took her from us, and then more chemotherapy. All the while, Emmy never lost her spirit, and for a second time, she beat cancer. Needless to say, we were elated. Emmy was now 12 years old, but still vibrant, swimming, loving walks and treats - and anything with her family. This dog was more than just the inspiration behind a company - she was teaching people everywhere about life.



In August of 2018, we received more bad news. A new form of cancer was detected, and was non-operable given her age. To complicate matters, Emmy also has hip dysplasia, common in Labradors, as well as rapidly advancing arthritis. We decided as a family to no longer treat the cancer, but instead to focus on managing the symptoms and preserving her quality of life. We began a regimen of medications as well as physical therapy to help Emmy maintain her mobility. 

On the same day of the latest diagnosis, we received word from our attorney that settlement attempts with NATAS were not going well. He advised us to think seriously about how hard we were willing to fight this. 

Inspired by Emmy's courageous battle, we decided to fight with everything we had! Through five rounds of negotiations with the Emmy Awards, we have offered reasonable action to further distinguish between our pet products business and their organization. Things such as:
- Adding "Pet Products" always to the end of our name (rather than simply Emmy's Best)
- Changing our website domain, and forwarding the old domain to the new site
- Self-imposed prohibitions on the color gold
Unfortunately, our negotiations have thus far only resulted in further unreasonable demands from the opposing side.



We are asking for the support of our friends, family, customers, pet-lovers, believers in small business - and yes - complete strangers.

Our legal bills are mounting and will continue to accrue. We want to fight for what we know is right - not just for our Emmy's memory and legacy, but because we believe that big, powerful organizations don't have the right to bully a small business just because they are more well known or have more resources. Do you agree?

How Funds Will Be Used:

First of all, thank you for considering supporting us in this mission.

- Any funds raised will first go towards the legal defense of our company. Thankfully, because of the help of pet insurance, Emmy's medical costs have been covered, and no assistance is needed for that. 

- Any funds raised that are not required for legal fees will be devoted to funding cancer research and treatment for pets. 

- We will develop an Advisory Board comprised of early donators to this cause, as well as Veterinarians and Not for Profit professionals. In the event that funds raised are not needed for legal fees, this Advisory Board will create a plan to use these funds to make a meaningful and lasting impact on cancer in pets in a sustainable way.


We also want to hear from you. Please feel free to share your ideas in the comments, and make sure to share this page with those that you know who might be able to help.

We are determined to ensuring our Emmy's legacy, not only as our beloved pet and the namesake of our company, but also one that continues to inspire and bring joy to pets and those who love them for many years to come.



Thank You For Your Support!

We will keep all supporters up to date with frequent updates on Emmy's journey, our legal battle, and how funds are being used. 

We cannot thank you enough for your consideration, support, and sharing!

Kevin Rizer
Founder
Emmy's Best Pet Products
March 17, 2019

More about Emmy's Best 
Share Using #Emmythedog


+ Read More