Missions Accomplished THANK YOU
$4,141
of $5,000 goal
Raised by
70
people in 37 months

Buy a copy of Afrikaaps Documentary by donating $25 US Dollars, which includes postage of DVD to your address. Email your address for postage to emileyx@gmail.com Afrikaaps exposes the mixed creation of Afrikaans in Cape Town as a creole language. 



South Africans have a beautiful interwoven heritage that we need to learn more about to see our similarity and celebrate the fluidity of it ... 


I am selling copies of this amazing documentary called Afrikaaps about the creole creation of the language now called Afrikaans. 
The fact that San, Khoi, Slaves, Dutch and others from Cape Town created this language so that we can COMMUNICATE WITH EACH OTHER.
Words like Aba, Ai, Gogga, Kwagga, Kierrie, Dagga are all Bushman words. 
Words like Blatjang, Pierang, Piesang, etc are from the Indonesian Archipelago
Even the name Xhosa was given to them by the Bushman and the clicks in the language come from them. The language exposes the mixed origins of Afrikaans and its beauty and intention of its creation.    
I want to THANK EACH & EVERYONE OF YOU for helping make this a reality this year. We have 4 events left for this year:-
 (1) Up The Rock on the 13th Dec (which is a climb up Table Mountain with some kids that have never experienced this before)
(2) Learn To Surf Day on the 10th Dec (which is giving kids from the communities we work in an opportunity to experience Surfing for the first time in their lives)
(3) African Battle Cry is from the 1st Dec to the 17th Dec (which is a free dance class series that runs for 2 weeks in various communities at libraries) and
(4) is South African Hip Hop Film Festival at The Hive, in Muizenberg on the 19th Dec and acts as our end of year party as well. Please assist us in raising the remaining $1144 to complete this years activities for youth. THANK YOU.
I am Meetali Jain and I am helping Emile YX? to raise funds for youth to TELL THEIR OWN STORIES in books & films on the Cape Flats, Cape Town, South Africa. 
The destruction of SELF through slavery, colonialism, apartheid and now neo-colonialism has removed this communities SELF WORTH & SENSE OF SELF. True healing requires speaking for ourselves and TELLING OUR OWN STORIES to restore our SELF WORTH. 
Last year I did a pilot project for 3 months to see how writing rhyme could get youth speaking out about what affects them daily like issues of gangs, drugs, Xenophobia, etc and they created this song Realise Real Lies.
Video Link :- 
"Realise Real Lies" song by Learners at Grasdale High
It is for this reason that I am raising this money to slowly but surely change the local majorities perception of themselves through changes how we see ourselves. GOOD PEOPLE ARE THE MAJORITY
(1) Cape Flats Film Festival 
https://www.facebook.com/groups/1602973716650302/
  15th August - 27th August - COMPLETED
(2) Book Launches of Rhymes Articles Poetry Short Stories & Sketches Volume 2  - 7th Sept COMPLETED  
https://www.facebook.com/groups/223803317996775/
  & Making A Black Noise - POSTPONED 
https://www.facebook.com/Making-A-Black-Noise-324203404412406/
(3) African Hip Hop Indaba 2016 
https://www.facebook.com/events/1905922486301957/
(4) South African Hip Hop Film Festival - 19th Dec
https://www.facebook.com/groups/400291140167981/
Emile YX?, the founder of NPO, Heal The Hood Project
www.healthehood.org.za
  on the Cape Flats in Cape Town, South Africa. More about Emile YX? on Facebook  
https://www.facebook.com/Emile-YX-48042893547/?fref=ts
Cape Flats Film Festival aims to tell positive stories about this community. It challenges the negative legacy of slavery, colonialism, apartheid and now neo-colonialism, racism and tribalism. It is one of the many ways that Heal The Hood Project expands on its Posiotive Poster Week and shifting the fatalism and negative general media spreads about this community and its people.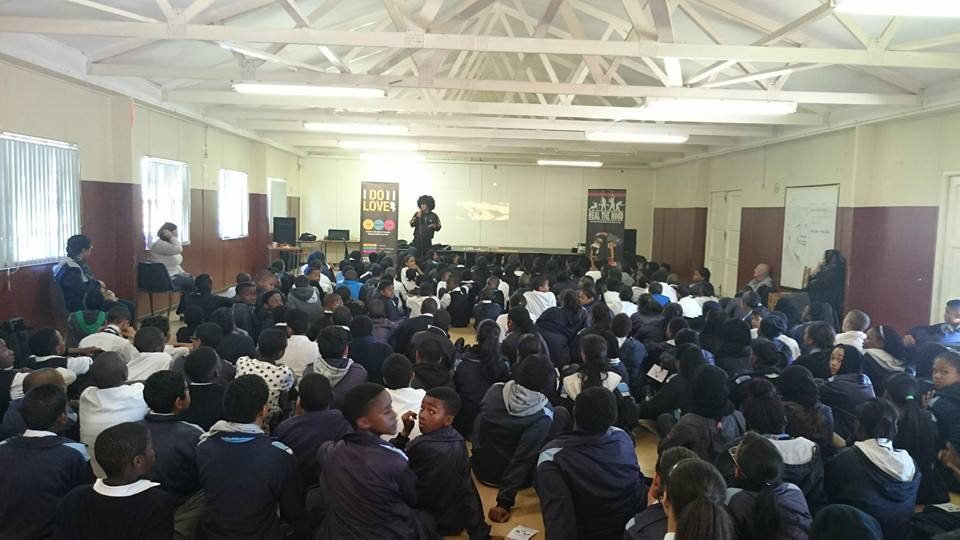 Book Launches 
Rhymes, Articles, Poetry, Short Stories & Sketches Vol 2
Aims at getting self publishing to happen on the Cape Flats, so that this community starts to tell their own stories and re-define themselves. The first book is now available in various community libraries. 
Making A Black Noise 
Is a book about the struggle of Cape Town Hip Hop since 1982 to get heard and playlisted and just the realisation that Black People are unable to be seen as equals because we are being silenced by the minority that own and run the general industry. We also silence ourselves because of a deep self-hate that we learn from the strustures "educating" or assimilating us.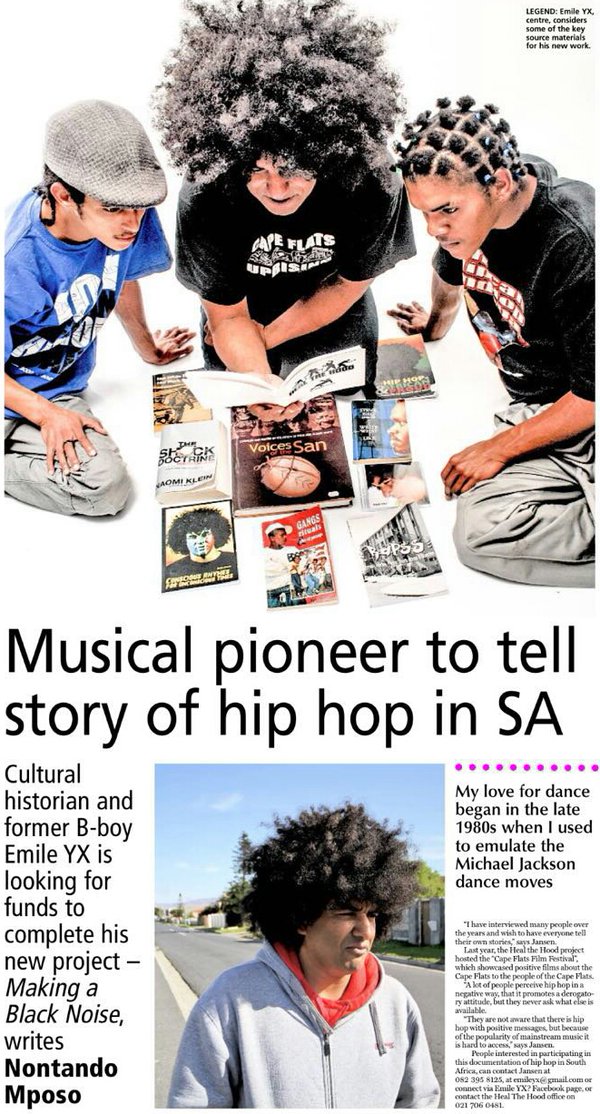 South African International Hip Hop Film Festival - Dec 
As with the Cape Flats Film Festival. heal The Hood Project decided that we need to take charge of our own spaces to get our own stories told. This is the very FIRST SOUTH AFRICAN INTERNATIONAL HIP HOP FESTIVAL and we plan to grow it into a proud relfection of the hard work we have done since 1982. 

We also just completed an event called Positive Poster Week, that encourages positive mentalities amongst youth and people in various communities globally. GOOD PEOPLE ARE THE MAJORITY was the key phrase.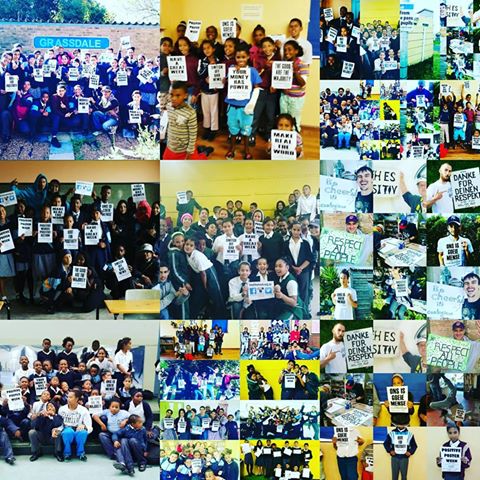 We would like to express our gratitude to everyone that assisted and will be assisting/ funding these projects. I will share my recent album and music video for those interested, as a symbol of gratitude, once you send me your email address.
Thank You Very Much and May God Bless
Emile YX?
+ Read More
Be the first to leave a comment on this campaign.