Toilettes Ecoles Rurales sous - 40°
€2,600
of €154,000 goal
Raised by
17
people in 45 months
                                         > > >English version below < < <EN MONGOLIE
, le manque d'accès approprié à des toilettes basiques pour garçons et filles constitue une urgence silencieuse pour les enfants des écoles rurales.
Notre objectif :
 En 2016 nous souhaitons répliquer notre modèle de toilettes chauffées avec salle de lavage des mains pour les enfants de maternelle âgés de 3 à 6 ans.
La Mongolie est un pays aux conditions climatiques extrêmes avec des températures en dessous de -40 ° C pendant 5 mois chaque année.
Les latrines sont toutes construites derrière les cours d'école où les enfants doivent marcher plus de 100 mètres dans la neige profonde pour les atteindre. Mais ils n'osent s'accroupir sur les planches gelées de peur de tomber dans la fosse. Les maitresses les font déféquer tous ensembles dans la neige puis elles recouvrent les matières de neige fraîche.
30 maternelles de la province d'UVS accueillent 7568 enfants.
Notre histoire :
La Fondation Sentier d'Action a été créée pour venir en aide aux populations isolées de l'ouest de la Mongolie. Elle est relayée en France par Sentier d'Action Europe, une association caritative déclarée.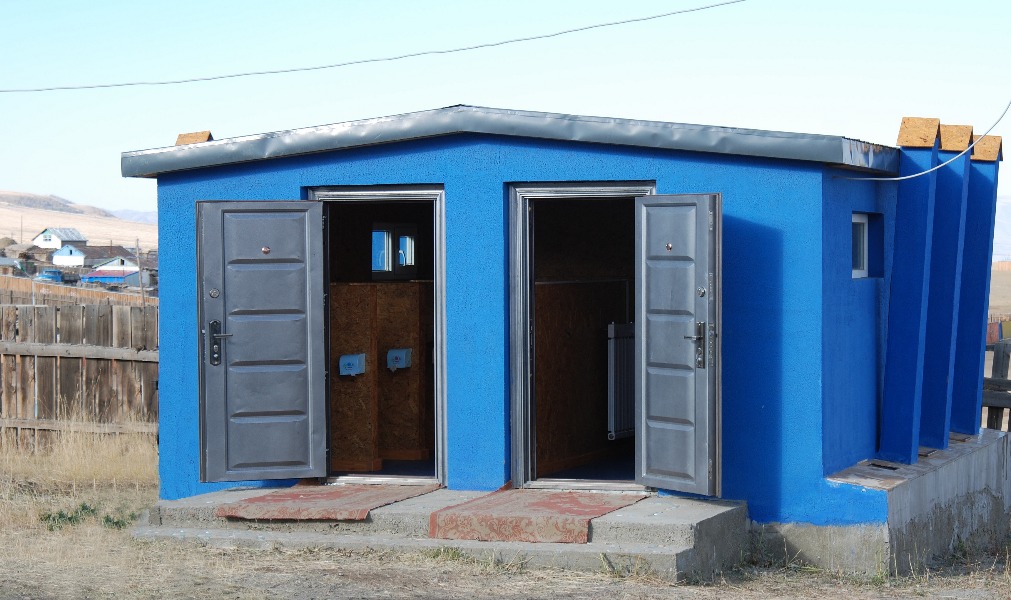 Notre première réalisation dans le village de Malchin a été cofinancée par l'Agence Mondiale de l'Eau et l'Agence de Coopération Allemande. Depuis lors, les villages de la province sollicitent notre expertise et un financement pour accomplir cette révolution locale.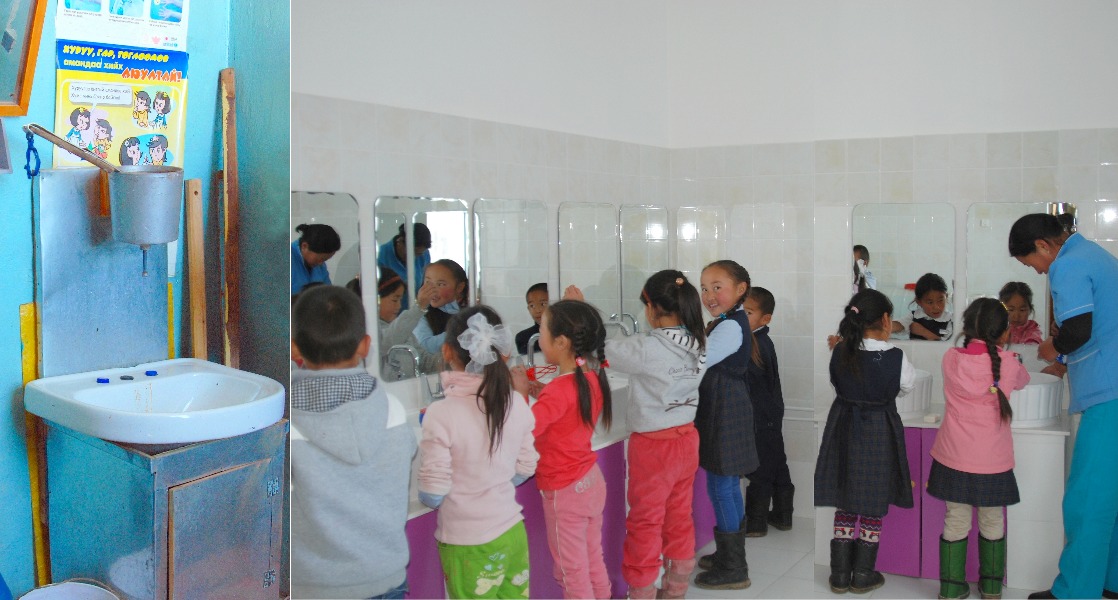 Avant 2010 (photo de gauche) seulement un lavabo rudimentaire pour une école rurale. Après 2014 (à droite) les élèves dans notre salle pilote de lavabos sous contrôle d'assistantes pour gérer l'eau. Certains élèves ne connaissent ni l'eau courante froide, ni chaude.
Notre flexibilité et notre taille humaine permet des résultats exceptionnels au regard des coûts engagés grâce aux relais bénévoles et au soutien de professionnels locaux.
Fonds recherchés :
 30 800 € permet une installation sanitaire équivalente à 1 bloc de toilettes extérieures chauffées pour garçons et filles (10 cabines) + une salle de lavage des mains (8 lavabos).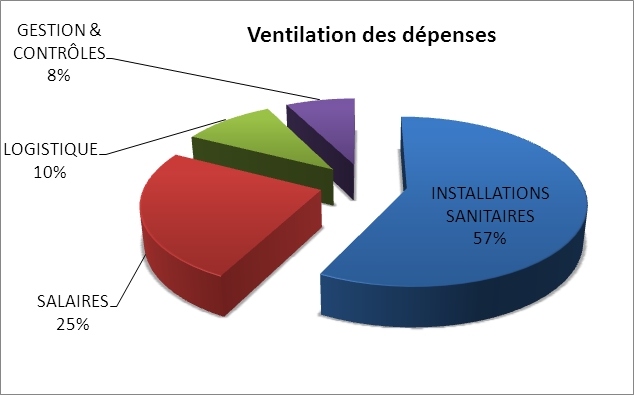 En 2016, nous souhaitons construire 5 ensembles pour un montant global de 154 000 €. Idem sur 6 ans.Grâce à une approche et une philosophie spécifique, notre Fondation est devenue une référence en Mongolie pour ses projets réalistes et tangibles menés avec probité.
Les dons ouvrent droit à une
réduction d'impôt
sur le revenu grâce au reçu fiscal adressé par Sentier d'Action Europe.

Comment suivre nos réalisations :
Nous publions sur 
Facebook
, l'état d'avancement des projets. Pour un don de plus de 8000 € nous offrons une semaine tout compris (hors vols internationaux) en Mongolie pour visiter nos réalisations.
Merci de nous rejoindre pour améliorer les conditions d'hygiène des enfants.
Naraa & Patrice Galamez
Fondation Sentier d'Action Mongolie
Association Sentier d'Action Europe
RURAL SCHOOL LATRINES BELOW - 40°C IN MONGOLIA

The lack of appropriate access to basic toilets for boys and girls separately constitutes a silent emergency for the children of rural schools.
Our goal:
We wish to replicate our heated toilets with hand washing facilities for kindergarten children aged 3 to 6.
Mongolia is a country with extreme cold conditions when temperatures drop below -40°C during 5 months every year.
The inadequate state of latrines, combined with the harsh winter climate makes open defecation a common practice among kindergarten children. Because of the ice, they do not use the old wooden toilet for fear of falling into the pits. In rural areas, without running water inside schools, all latrines are built some distance behind school yards where children have to walk over 100 meters in deep snow to reach them.
30 kindergartens in Uvs province, host 7568 children.
About us:
 The Foundation of Sentier d'Action was founded  to help the remote populations in western Mongolia. It is relayed by Sentier d'Action Europe, a Charitable Organization registered in France.


Our first project
in the village of Malchin in 2014 been co-financed by the World Water Agency and the German Cooperation Agency. Since then, all the villages in the province are seeking our expertise and new financial aid to accomplish this local revolution.
Prior to 2010 (at left on picture) only one rudimentary point of hand washing in rural school. After 2014 (at right) with our pilot's hand washing rooms, students wash their hands under the control of maids who take turns to monitor the use of hot water and cold water. Some of the children do not know what is hot running water.

Fund requested:
€ 30 800 allows for one set of sanitary facilities equivalent to 1 Heated Latrines Station for Boys and Girls (10 rooms) + Hand Washing Unit (8 washbasins).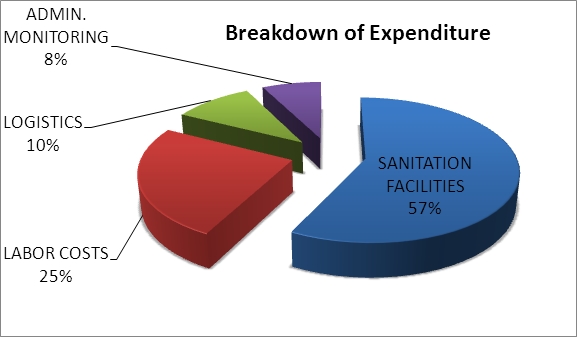 Our goal:
in 2016, we wish to raise money for 5 sets that means € 154,000. Ditto on 6 years.
With its specific approach and philosophy, the Foundation has become a nationwide reference for realistic and tangible projects, which are all being implemented with integrity.


How thankful you will be:
We regularly post on
Facebook
, the status of projects. For a donation greater than € 8000, we offer a week all-inclusive packages (excluding international flights) in Mongolia to visit our accomplishments.
Thank you for joining us to improve the hygiene conditions of Mongolian children.
Naraa & Patrice Galamez
Sentier d'Action Foundation in Mongolia
Association Sentier d'Action Europe
+ Read More
Update 2
44 months ago
Share
Bonne année 2016 !
Merci mes amis de nous soutenir pour ce beau projet. Comme disent les Mongols, une goutte qui tombe dans l'océan change la quantité de l'eau.
Je suis immensément reconnaissante de ces beaux gestes.
Lorsque la réalisation du projet débutera nous vous informerons régulièrement
Chaleureuses salutations de mon pays où il faisait - 45° C ce matin.
Naraa & Patrice
+ Read More
Update 1
45 months ago
Share
Hello friends,
Thank you to be so reactive. Here in Mongolia winter comes early this year. Our first night below - 40 ° C! Our fellow villagers are already very excited about your incredible generosity.
Patrice
+ Read More
Read a Previous Update
Be the first to leave a comment on this campaign.