Elephant Haven-1st Europe Sanctuary
$2,969
of $50,000 goal
Raised by
34
people in 17 months
THE STORY:
Hello everyone! I'm helping Elephant Haven in France raise a part of the money to help them reach their goal so they can build the first barn for the elephants. I hope you'll do your part, too, and donate to this wonderful sanctuary they want to build for the love of elephants!!!  

People can donate from all over the world (using a major credit or debit card.)   
 
PLEASE NOTE:  If you are NOT using a credit or debit card, you can click the converter below and find out your donation amount in US dollars.

Currency converter
https://themoneyconverter.com/
(check with your bank to ensure they won't be charged any fees)

MORE AND MORE COUNTRIES IN EUROPE ARE BANNING WILD ANIMALS IN CIRCUSES.

ELEPHANT HAVEN OFFERS A PLACE FOR ELEPHANTS TO ENJOY THEIR RETIREMENT.



PLEASE HELP OUT WITH THE BUILDING OF THE ELEPHANT BARN SO ELEPHANT HAVEN CAN OFFER SPACE AND TRANQUILITY TO THE FIRST ELEPHANTS AS SOON AS POSSIBLE !   

Why Elephant Haven?

There are more than 100 elephants in circuses in Europe! More and more European countries are banning wild animals in circuses. But where are we to place them? Relocating them back to their country of origin is not always a realistic option. In Europe there was no sanctuary.

Elephant Haven European Elephant Sanctuary (EHEES)  wants to offer elephants space and tranquility for life.   

Where?

25th of May 2016 EHEES completed the sale for land of almost 29 hectares (72acres), (with the possibility to expand) located in St. Nicolas Courbefy, Bussière Galant, Nouvelle Aquitaine, Limousin, France.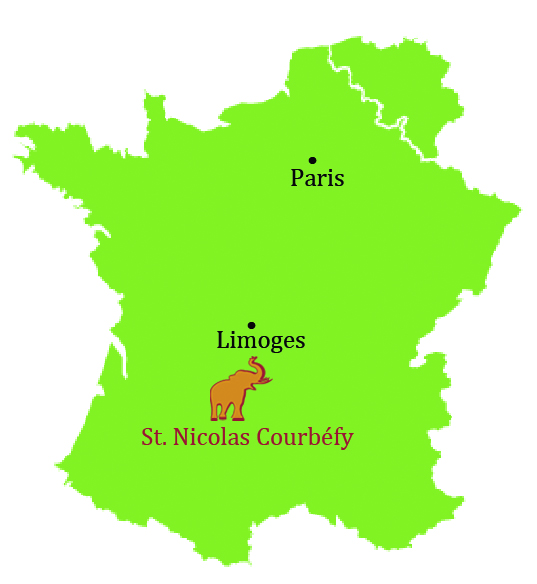 ELEPHANT BARN The existing open barn on the land has to be closed and insulated. It needs windows and doors, ventilation, heating, a caregiver area and an inside structure for elephants. Inside there will also be sandboxes and a corridor, which can be connected to one another. There will be an adjacent outside paddock.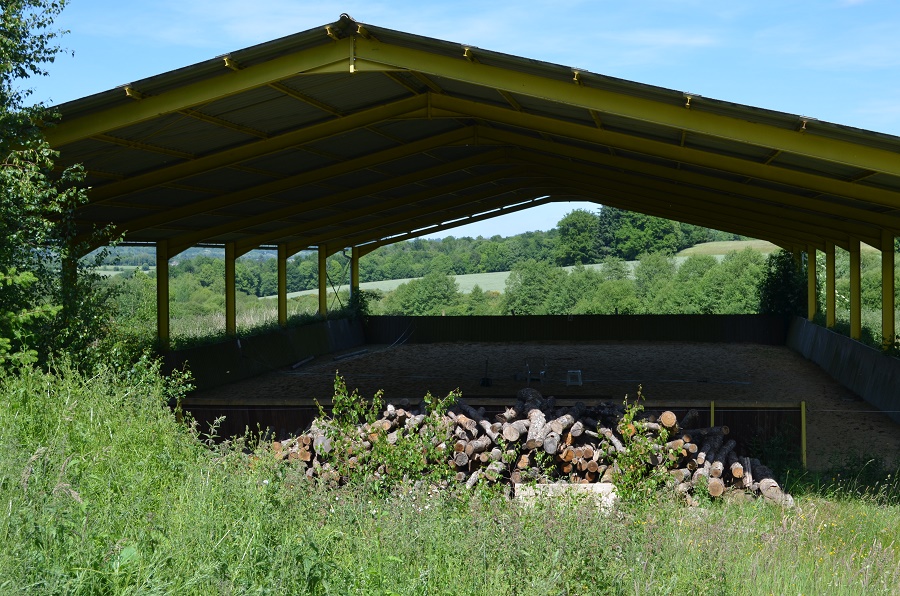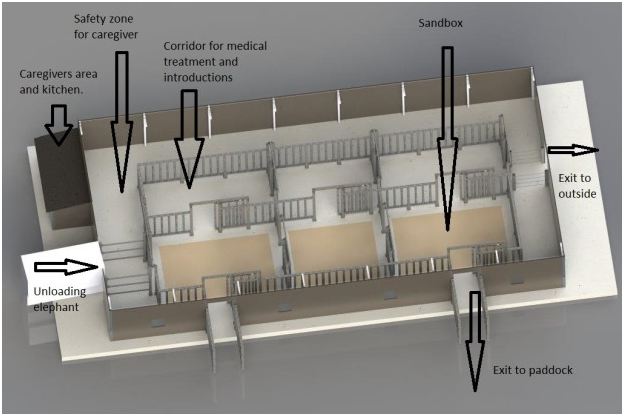 This GoFundMe Fundraiser will help start the construction of the elephant barn. THE SOONER THE BARN IS BUILT THE SOONER THE ELEPHANTS CAN COME TO RETIRE. 

LET US UNITE TO OFFER ELEPHANTS A PLACE TO ENJOY THEIR RETIREMENT.

TOGETHER WE CAN ACHIEVE MORE.

Thanks to the generous help from supporters, businesses and organizations, we can start putting up the first 4 hectares (10 acres) of elephant fence. We will expand from there as soon as possible.   

Of course, Phase 1 will cost more than $50,000, but remember,
"A journey of a thousand miles begins with a single step." (Chinese philosopher Lao-Tzu)      



EHEES timeline: http://www.elephanthaven.com/en/elephant-haven/elephant-info-eng

2016: Files, licensing and research, submitting building permit, and the start of phase 1: Making a part of the perimeter fence.

2017-2018: Continue phase 1- a conversion from an existing open stable to a barn suitable for maximum 3 elephants. Fence the first four hectares and night paddock for the elephants and continue making the perimeter fence.

2018-2019: This year we can offer a place to retire for the first elephants. After getting autorisation, we are allowed to receive the first visitors, and for that, a walking path and lookout platform will be built. (Phase 2)The elephants will never be disturbed.

2019-2022: Construction of second barn, of the education centre and the multipurpose space. (The second barn cannot immediately be built because the urbanization plan needs to be changed.) (Phase 3)

2022-... : Purchase adjoining land (Phase 4)



PLEASE HELP US WITH BUILDING OF THE ELEPHANT BARN SO ELEPHANT HAVEN CAN OFFER SPACE AND TRANQUILITY TO THE FIRST ELEPHANTS AS SOON AS POSSIBLE !     

Any donation (large or small, monthly or a one-off) means a support and allows us the opportunity to offer a place to retire the first elephants.  

See what your donations will be used for: http://www.elephanthaven.com/en/help-out/wish-list   

The values of an elephant brings us back to basics and we want to let everybody know. We can learn so much from them. They touch us in the depths of our soul… out of respect …   

BY PLEDGING YOUR DONATION YOU ARE HELPING ELEPHANTS IN EUROPE TO RETIRE.  
We are eternally grateful for your generosity and support and we thank you in advance for joining us on this very special journey.  

Thank you for the support.If you have any questions please contact us at info@elephanthaven.com


+ Read More