55
2
Eldon Neves & Ranchers' Relief Fund
$4,950
of $86,650 goal
Raised by
52
people in 1 month
ELDON NEVES & RANCHER'S RELIEF FUND
Hello! This is Eldon A. Neves, president and representative of the Lake Shore Cattlemen's Association.
Our association represents six separate cattle grazing leases on the Manti Lasal Uintah National Forest with seventeen individual ranchers and families. Together we maintain a Forest lease for a total of 468 pair or 936 individual cattle in Lake Fork, Dairy Fork, Mill Fork, and in Blind Canyon. These are in the mountains surrounding Spanish Fork.
Summer Fires
This summer the Coal Hollow fire and the later Pole Creek fire in South Utah Valley completely destroyed our Forest range and cool tree covered mountains. As a result of these fires our total losses from animal deaths, from our labor and vehicle expenses, increased feed expenditures, from infrastructure costs, and current and future loss of grazing are estimated to be $ 373,300.00.
Forest Recovery
It is our hope that together with sympathetic friends we can raise $186,650.00 for the recovery of our burned and devastated Forest. We intend to use any monies that you contribute to help with the reconstruction of the trails, fences, and corrals, reconstruction and discovery of water sources, to help reseed forest meadows and trees, and other related expenses.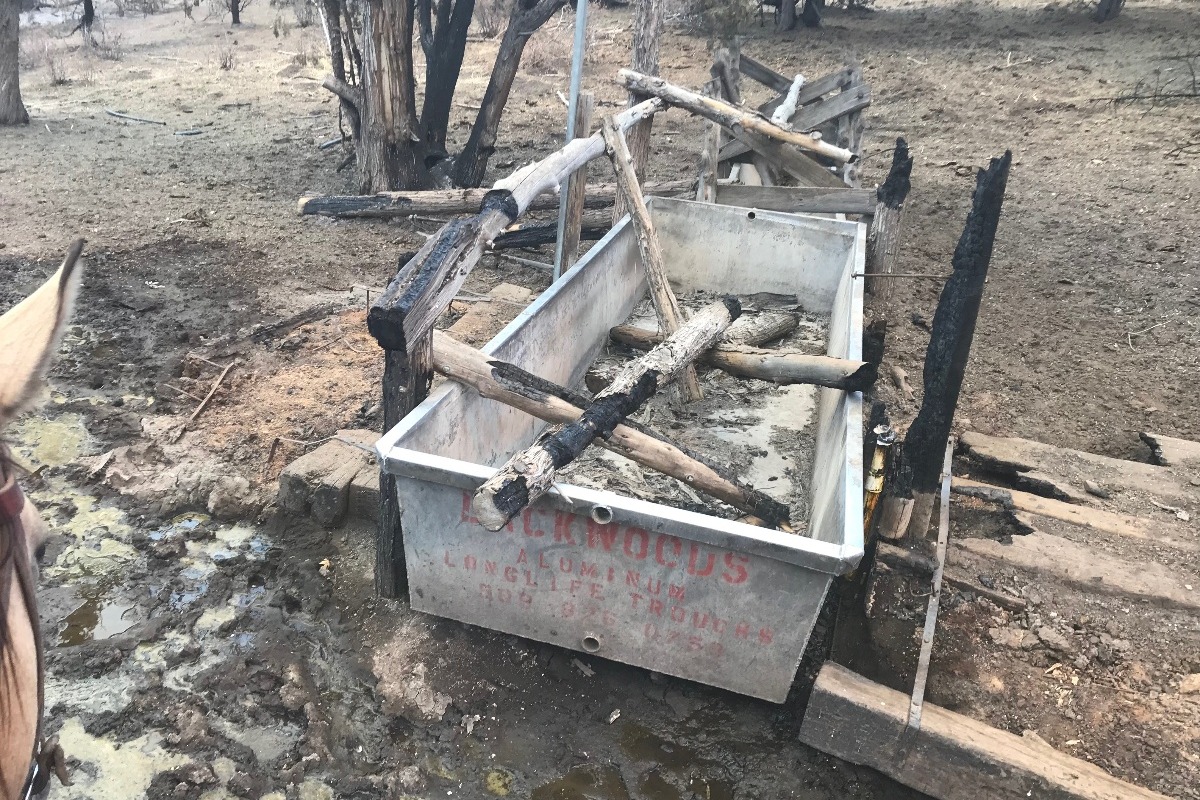 Wildlife
The two wildfires this summer have been extremely difficult for wildlife. Deer, elk, mountain lion, black bear, coyotes, and even the smaller forest creatures such as our squirrels and chipmunks and a vast variety of birds are all helped in their daily efforts to find food and water by our rancher maintained water troughs and forest. We need to get these resources back up and functioning again as soon as possible.
We Are Good Stewards of Our Public Lands
We make every effort to keep our cattle from riparian areas by our water troughs and tanks and fenced springs and water sources. Our cattle help keep the grass and forbs healthy by judicious use during the correct season of the year. Under normal circumstances regular grazing helps discourage wild fires similar to those that so completely consumed us this summer.   
Lost and Dead Cattle
As a result of the recent Coal Hollow and the Pole Creek fires we have discovered 62 individual burned and dead cattle. We have another 85 cattle presently unaccounted for, either wandering and lost or also dead with their decomposing bodies not yet discovered. We hope that some of the lost cattle might be found still alive.
https://www.facebook.com/jaredneves/posts/10100342133181191
Below is link to a feature with Fox News after the Pole Creek and Coal Hollow fires were not as active and we were able to remove live cows and calves. We were then and are now searching for our dead and live cattle.
https://fox13now.com/2018/09/26/burned-over-now-cattle-ranches-are-looking-for-their-cows/
+ Read More
Update 2
1 month ago
Share
COAL HOLLOW FIRE
On the 3rd of August we were still in the middle of moving pastures and noticed a little column of smoke rising to the west. We noted the smoke and notified the Forest Service. The smoke continued to be visible for the next two days.


On the 6th of August our Forest Supervisor told us that we urgently needed to move any remaining cattle out of Mill Fork, which was now directly in the path of the fire that had grown into a wild inferno burning toward the east and out of control.


Organizing ourselves, we were able to find and move 40 pair or 80 individual cattle out of the way of the blaze that threatened to cross Dairy Fork road and burn our corral and mountain pastures. In often treacherous conditions, we moved the 80 cows and calves into Lake Fork just barely ahead of the smoke and flames. We were unable to move our trucks and trailers back down Dairy Fork road to our homes since the flames were now within yards and threatening to cross. We drove over the mountain and back finally to our home places.

MY SIX DEAD CATTLE ON SKYLINE DRIVE
The flames consumed Dairy Fork and Mill Fork over the next three days and eventually moved to the top of Skyline Drive. When the flames died and it was safe to visit the area, I discovered six individual cattle burned and dead on the top of Garrett Ridge. I was able to find my brand on each of them.


Cow # 59 WITH HER FEET BURNED OFF
Three days later the fire had cooled enough to ride into Mill Fork in an effort to find live and dead cattle. I rode my horse into the Right Fork of Mill without any success except to ride past a frightened live bear cub. We found the only water source in the Right Fork, our trough, still full and running over.


The hills and canyons were completely burned over looking like a moonscape without a sign of life except for a small patch of green for the little bear to somehow escape the flames.


On the trail down I discovered # 59, my very good 7 year-old red cow with her feet burned off and walking on nerves and bones with blood pooling at her every step. I was able to move her delicately one step at a time down to a spot in the creek where the water was running. I cut a few live cottonwood branches for her to eat, the only available forage, and left her there for the day. We brought her a bale of hay the next day and hoped to somehow bring her to safety.

THE AUGUST FLASH FLOOD
Two days later the rains came with the fifty-five foot flash flood that tore the canyon out down to bedrock. When we walked in to bring more hay to my little red cow, the trail had disappeared, the cow was gone, and the entire canyon was devastated. I am certain she was torn to pieces. We never found her.


# 58 COW AND CALF
In that same ride I was able to find and corral # 58 cow and calf. Both of these had been were burned but alive as they somehow walked to safety under burning trees. I can only imagine their flight. The cow will probably never recover. The calf seems to be in better condition but will always show the scars if they do eventually heal.


We worked and rode 14 hours each day to bring all our cattle out of danger and back to the corrals and to our home pastures. We managed to find and corral 320 or our 468 cattle. With the Coal Hollow fire almost contained we had to leave the other 128 cattle where they were hidden in the trees and meadows. We had no other option but to hope they somehow survived.

POLE CREEK FIRE TAKES OVER
As if out of nowhere the Pole Creek fire roared across highway 89 onto our remaining pastures and stunned us all. This second fire would devastate our entire range and cause a great deal more death and destruction to our cows and calves than the first fire.

OUR CURRENT SEARCH
We continue to ride almost daily now if the middle of October, in an effort to find the last stragglers on the forest. It is amazing when a lone mother with her calf comes down the dirt road or trail from somewhere known only to her. She usually is ready to move to the corral and into the trailer and home. Sometimes they are a little wild and need more care to get them home.
+ Read More
Update 1
1 month ago
Share
Read a Previous Update