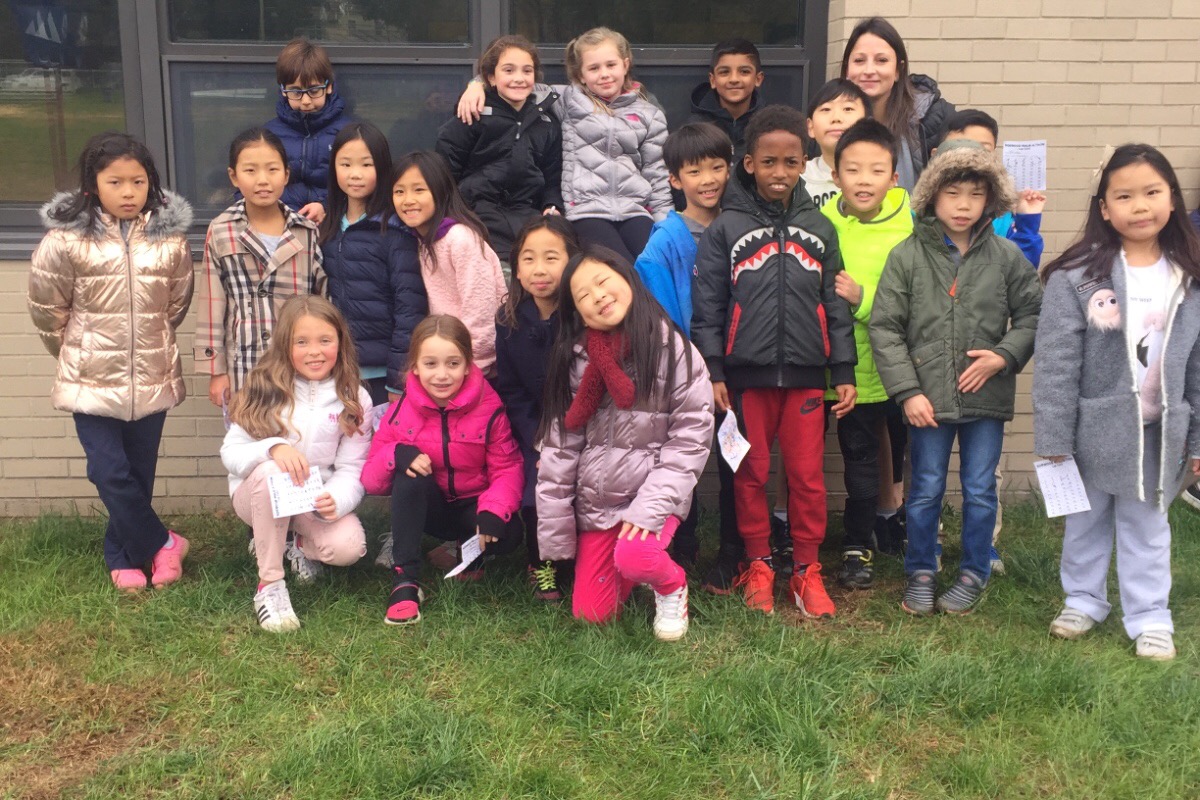 894
5
Glori Lee
$79,210
of $100,000 goal
Raised by
884
people in 2 months
Glori Lee, a 3rd grader in the Norwood Public School, was in a tragic car accident.  Funds will be contributed to a third party funded Glori Lee Special Needs Trust.
+ Read More
Update 2
2 months ago
Share
Part2 message from Hans:

They needed to open and remove part of her spine to remove the clogs and see if there would be any more damage to the nerves. Last surgery was on her punctured small intestine and internal bleeding. This was very straightforward and the surgery took the least amount of time. All in all Glori was in surgery for a little over 12 hours altogether. She has titanium rods and screws on her L4 to L2 lower spine and a monitor in her brain to measure her pressure from the brain swelling. The doctors noted that if the pressure is over 20 for 5 minutes or more, she may have damage to core functions like breathing, sleeping, and using the bathroom as the brain stem can be damaged from the pressure. I was overcome with emotions as yesterday, she was recovering and the doctors told me that Glori is showing motor reflexes that may relate to her nerves not being damaged and Glori was responding to stimuli, but this morning her brain pressure peaked at 30 and was at 25 for over 15 minutes. I freaked out bad.
I got the feeling that I was over stimulating her with music and just emotions. So I left Glori to the care of the nurses and went to check up on my wife. She is fully responsive and is on her way to recovery. The nurses tried to work their way to removing the supportive breathing machine, to allow Sarah to breathe for herself, but her stomach pain did not allow her to be fully independent and she will have to wait till tomorrow.

Once the tubes are out and Sarah has her voice back, I am planning to update everyone again with Sarah's testimony and perspective of what happened. I hope it is not as wordy and long as mine.

I have three prayer request for all those who are praying for us.

1. Please pray for Sarah that she will not blame God or lose hope in all this. I can totally understand and do not blame her if she did, but that God would comfort her and give her peace. I can't imagine what she is going thru and the guilt she feels for Glori. Please pray that thru all of this she will come out stronger in her faith and walk with God

2. Please pray for Glori. Her road to recovery will be long and hard. Please pray that God will be with her every step of the way. Also keep praying for her brain pressure. The doctors state that the swelling should subside by Monday and we will get our first chance to see the extent of the damage. Please please please pray for Glori.

3. Please pray for our Father in Law, Sarah's dad, Man Sik Kim. He is strongly against our Christian faith and has been always ridiculing us for going to church and believing in God. He has verbally abused all of us and is blaming God for this. I understand where he is coming from and can relate to his perspective as an unbeliever, but it is our family's prayer request that he might see that all of this is in God's almighty hands and that our God is not dead, that our God does not make a mistake, that He has a purpose in all of this and this is what we hold onto. That all this will be for His glory sake, just like Glori's name that our family, my daughter Glori will glorify God in all of this. And when all the pain has past, all that will be left is the Glory of God.

It is my personal prayer request that anyone that hears our story, that is praying for us, supporting us, and comforting us, that our God will send peace and that His sovereignty will rest on your families. That if anyone has lost faith, or has been lukewarm, thru this tragedy be reminded that our God is not dead, and that he is surely alive. Thru this painful journey that you have shared your heart with me, that we will all find rejoicing at the end of it all together, that the joy of restoration will overwhelm this pain and suffering. Thank you again for everything. And I feel so ashamed that all I can say is thank you. But thank you.
Thank you so very much.

In Christ Always,

Hans Lee

P.S.
I do not know the extent of the network as it is beyond my comprehension how far and wide our story has reached. Please, forward this as you please to your friends and family that are praying for us.
+ Read More
Update 1
2 months ago
Share
Below is a message from Hans Lee. It is being posted in two parts due to a word limit.
Part 1:
First and foremost I wanted to thank everyone that has been showing our family compassion, love, support and fervent prayers. Especially our neighbors in Norwood, our Norwood Public school facility and student body parents, who have shown an overwhelming amount of support to our family while I am away attending my wife and daughter. In the midst of tragedy, the love and support you have shown our family cannot be expressed with words. And to those who have heard our story and supported us and prayed for us, thank you. Your fervent prayers are the strength I rely on each minute and each trying moment. To say that I am emotionally bankrupt will be a strong understatement, I find strength and stand firm for those who can't because of your heart felt prayers and fasting and every moment you think of us. And if you do not believe prayer is helping, I challenge you to continue to keep watch over our family as each moment is a miracle from God, because He hears His children.
I wish I can name names of those who helped us, but there are so many to name in this update and I would do it injustice as there are far more behind the scenes working, loving, praying, and supporting us in ways I cannot even comprehend. Thank you. The two words does not do justice for what I am feeling and what it means to me, but there are no words to express it. Thank you to all the nurses and doctors which again are too many too name but their compassion in their work and duty has been instrumental to Sarah and Glori.
Secondly, I wanted to send an update on what our current conditions are and the turn of events from my perspective. My wife called me at 6:57 AM, on her way back from Morning Prayer, Sarah said she got into a car accident and she is hurt bad. Please come to Old Hook Rd by Schraalenburgh Rd. I was on my way for an interview, but I turned around and arrived. On my way I saw already ambulances and my heart started to sink. When I arrived, Sarah's car had crossed the double yellow line and hit a SUV head on. The accident was horrific. Here is a link to the news article if you have not seen it.
https://goo.gl/hFfXh3
Glori was transported by helicopter and I rode with Sarah. I tried to ask what happened but no one really knew. Sarah has had damage to her small intestine, about 3 inches were bruised and not functional. She also had a fracture in her arteries and bleeding in her brain. The bleeding was small, and the neurologist stated that it is not a life or death. The surgeons opened Sarah to repair the arteries and cut part of the dead small intestine. Sarah has been in 3 surgeries and will need one final to close her stomach. Her stomach has been open for 3 days and counting because the doctors want to make sure there is no other injuries before they close her up.
Glori's injuries were much more severe and dire. She has a shattered skull (right frontal lobe), shattered bone in her right eye orbit, broken nose, shattered L3 and L2, blood clogs in her spine both lower and mid-upper, punctures in her small intestines, swelling of her brain from impact and God willing nothing else. The neuro-surgeons had to shave her head and make an incision from one ear to her other to remove her front skull to 1). Allow the swelling to expand without pressuring her brain stem and 2). Remove the broken fragments from hurting/damaging her brain further. They have also remove part of her face as it has been shattered. The surgery to her back was a heavy one as it related to motor skills. If the blood clogs pressed on the nerves, there was a high chance that the motor functions will be damaged… the doctors almost assumed that there was damage and small chances of motor functions. They needed to open and remove part of her spine to remove the clogs and see if
In Christ Always,
Hans Lee
+ Read More
Read a Previous Update