Edja Film - A Story of Hope
$2,865
of $12,000 goal
Raised by
20
people in 14 months
Grace's story broke our hearts. Someone asked the right questions and she found her voice to tell what had happened to her.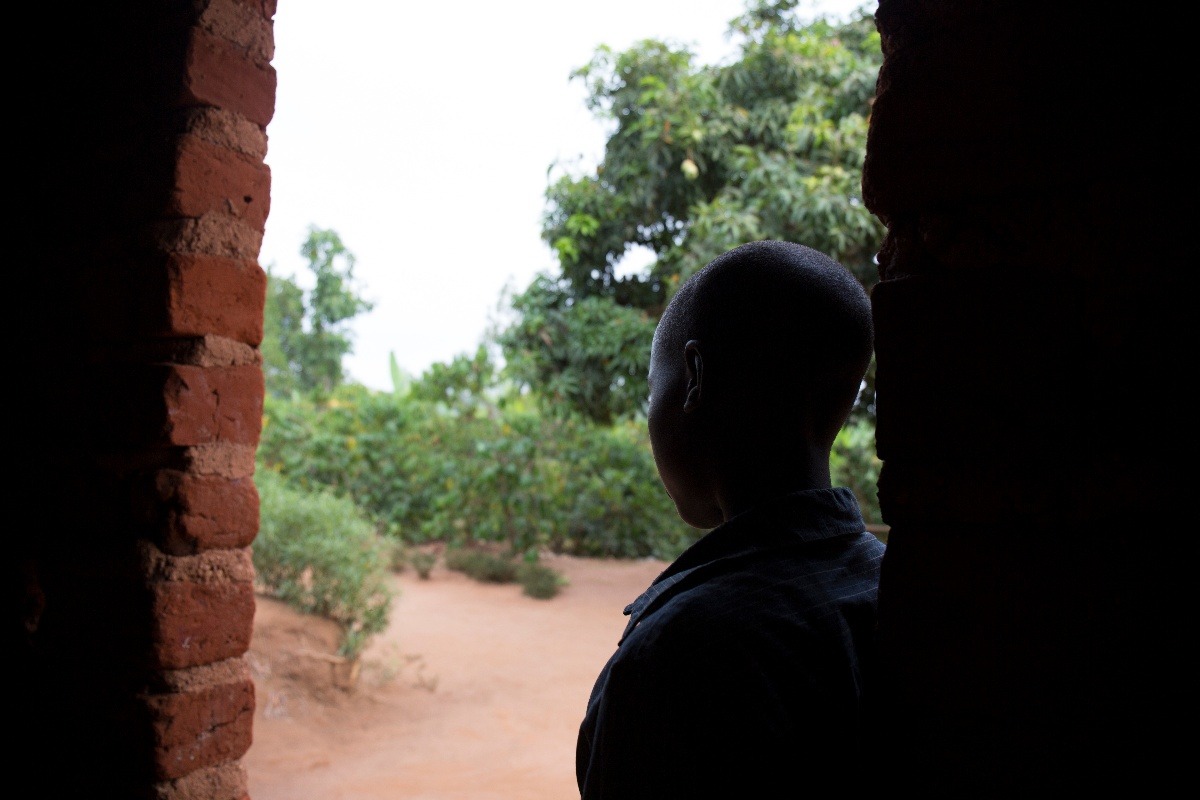 In 2015, while Matt Stauble was visiting rural Uganda photographing the beautiful children of the
Nyaka AIDS Orphans Project
, the organization's leadership, learned that a 9 year old student, Grace, had been attacked and sexually assaulted by an older man.
A story all too familiar around the world, falls even harder on those in the most vulnerable communities. With no parents, no money, no transportation, no emergency medical care, no professional psychological support, living with only her elderly grandmother, who wouldn't feel hopeless?


But Grace had started something powerful when she spoke up.
Moved by Grace's bravery, Tabitha Mpamira Kaguri sprung into action to create the Edja Foundation, an organization to combat sexual violence. As soon as people heard that there was hope, they began to reach out for help. 


One heroic moment after another, the story is changing.
As more and more women come forward, sharing their stories, Edja has risen to provide emergency medical care, legal advocacy, ongoing counseling, and community outreach for prevention. They are achieving a lot with so little. Currently, Edja's social worker Brendah uses a room at the hospital and a laptop to support 57 girls/women, while the Legal Advocate, Bosco, holds the mobile phone that serves as the local sexual abuse hotline and rides a motorcycle at night helping the police bring perpetrators to justice.

Through Edja, Grace sought counseling to help her move toward healing and her attacker has been tried and sentenced to jail.


We are creating an important film.
As filmmakers and storytellers, we have seen the power of using a documentary as a
catalyst for change
. On a local level, this film will have an audience with policymakers and many communities within Uganda continuing to shed light on an important conversation and generate support.


The story of Edja's beginning and continued journey exemplifies how brave voices and actions of a few can lead to a movement.


We are fundraising to produce a film to share Edja's story with the world.



Inspire a global community to action of their own.
To properly tell Edja's story, we've calculated the minimum production and travel expenses to be 
$14,000
. We've set a goal of raising
$12,000
  for this campaign. All production planning, and in-country production is volunteered by us (Matt Stauble and Joe Foster).


If we can surpass the campaign goal and reach the full base-production expenses, we will allocate funds toward additional post-production, distribution and screenings of the film. This will enable us and Edja to bring the story in front of as many audiences as possible, including a NYC premiere and premiere in Uganda.


Every contribution counts.

Our flights are booked and we are fully committed to creating the most impactful film possible.
Thank you for sharing  this campaign 
with others and making a
donation
  towards this important production.
We truly appreciate you taking the time to learn about the Edja story and this project.


Sincerely,


Matt Stauble  
and
Joe Foster
#edjafilm #victors #yourvoicehaspower #embraceyourvoice  #nomore #metoo #prevention #enough

For more information, visit
www.edjafilm.com
www.edjafoundation.org
www.nayakaschool.org
More about
Matt Stauble
  // Photographer // Executive Producer 

Joe Foster
  // Filmmaker // Executive Producer
+ Read More