Eden Rose Carlson Medical Expenses
$16,090
of $15,000 goal
Raised by
161
people in 34 months
Urgent help needed!
As many of you know, Chris and Kristal Carlson's sweet 2 year old daughter, Eden Rose, was in a near drowning accident on February 29. Miracle after amazing miracle brought her back to life and functioning more than the doctors ever thought possible. After 5 weeks in Arkansas Children's Hospital, Eden is home with her family. Chris and Kristal are so grateful and happy! Eden has four siblings that are equally happy to have their little sister home. India (20) is a student at the University of Arkansas, August (18) is leaving in a couple of weeks to serve a 2 year mission for the LDS Church in Africa, and there's also Canyon (15) and Roman (13). 
Even though Eden is now medically sound, she sustained significant damage to her brain, and she is still in a semi-vegetative state. Treatments for this type of injury are few, and none are covered by insurance. The Carlsons have chosen to take Eden to New Orleans to a world-renown Neurologist . There, Eden will receive hyperbaric oxygen therapy that has helped many other children recover from their brain injuries. The program she needs to enter will require Kristal and Eden to travel to New Orleans and stay for two straight months. Without this care, Eden will need to just "wait and see" if she improves. This isn't good enough for our little Eden. Your help is needed. The treatments, the upcoming two months of living expenses out of state, and the already existing medical bills after insurance are beginning to add up. The Carlsons have done all they can do. Asking for outside help is a last resort. Eden will not be able to go through these treatments without additional financial help. Over the last couple of months the Carlsons have witnessed the miracle of prayer and the miracle of people coming together to support their precious Eden. Prayer requests have come from literally thousands of people through the efforts of social media, email chains, and prayer groups. Many have asked what they can do to help in addition to prayer- this is how. A small donation and the sharing of this request is all that is asked. Together, we can help make more miracles happen.
The Carlsons have such a strong faith in God and know that it is through Him that Eden's life has been saved. They are beyond grateful for the prayers, fasting, and faith of everyone during this very difficult time. The friends and family who have helped with their other children, brought meals, visited them in the hospital, cleaned their home, and many other acts of service have been such a huge blessing to them.
This Go Fund Me page is another way that we can help this family that we all love so much. Every little bit counts so please join me in supporting the Carlson Family.
Sincerely,
Charlotte Hancey (Kristal's sister)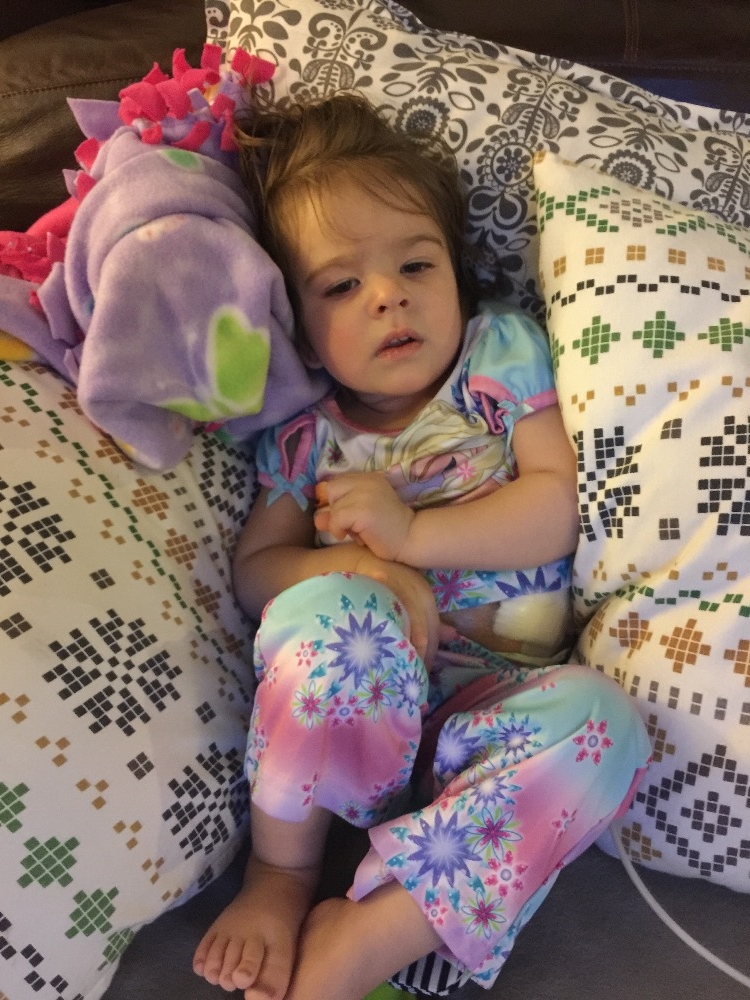 + Read More
Joe Klingaman
34 months ago
A big thank you to everyone for your prayers, contributions, and for sharing her story!! Through her treatments, we were able to see many more miracles! After being gone for two months, Eden and Kristal can finally come home (last week). Eden is back mentally and is almost back physically. She will continue to receive therapy so she can retrain her legs and walk again. Your help made this possible. No one plans for this, but through your help she received the care she needed when she needed it. She didn't have to wait. Thank you, thank you, thank you. Continue to pray for her full recovery. Every little bit helps. I can testify to that.
+ Read More