495
18
Earthquake relief Trawangan Dive
£24,158
of £27,500 goal
Raised by
496
people in 2 months

On Sunday August 5th we 
experienced a
 serious 7.0 earthquake that hit Lombok and the Gili Island. We have people on the ground in Lombok ferrying food and water to groups of stranded families but the scale is not fit for the job at hand. We have spoken to most of our staff and are happy to report that everyone survived the shock but at least 70% of them have lost their homes and many are now stuck in make shift camps without access to food or water.  Our priority now is try and assist them as much as possible. This link is to initially get our team access to food, water and medical supplies and then remaining funds will directed toward the rebuild of houses and communities where our staff and their families live. We will be asking all of our guests booked in August to cancel their reservations, there will be no cancellation fees. For those who have paid a deposit, please be patient with us. We are dealing with your inquiries as quickly as possible but we have very limited access to internet and no power. 
However
 if you would like to give your deposit as a donation please send us an email to bookings@trawangandive.com 


All funds received to this Go Fund Me page will be withdrawn by Sarah Best (Manager and Owner at Trawangan Dive, Gili Trawangan) and used to directly buy medical supplies, food and water which will be delivered directly to our local staff currently located in evacuation camps in Lombok and then to buy building materials to reubuild our local staffs homes.***none of the money donated to this page will be used to pay salary's this is for emergency relief and to assist our local staff in rebuilding their lifes*** 
We appreciate your patience at this extremely difficult time. We will continue to post regular updates on facebook.We look forward to seeing you again very soon!


All the Best,
Adam Baxter and Sarah Best 
Managers at Trawangan Dive
and all the Trawangan Dive Team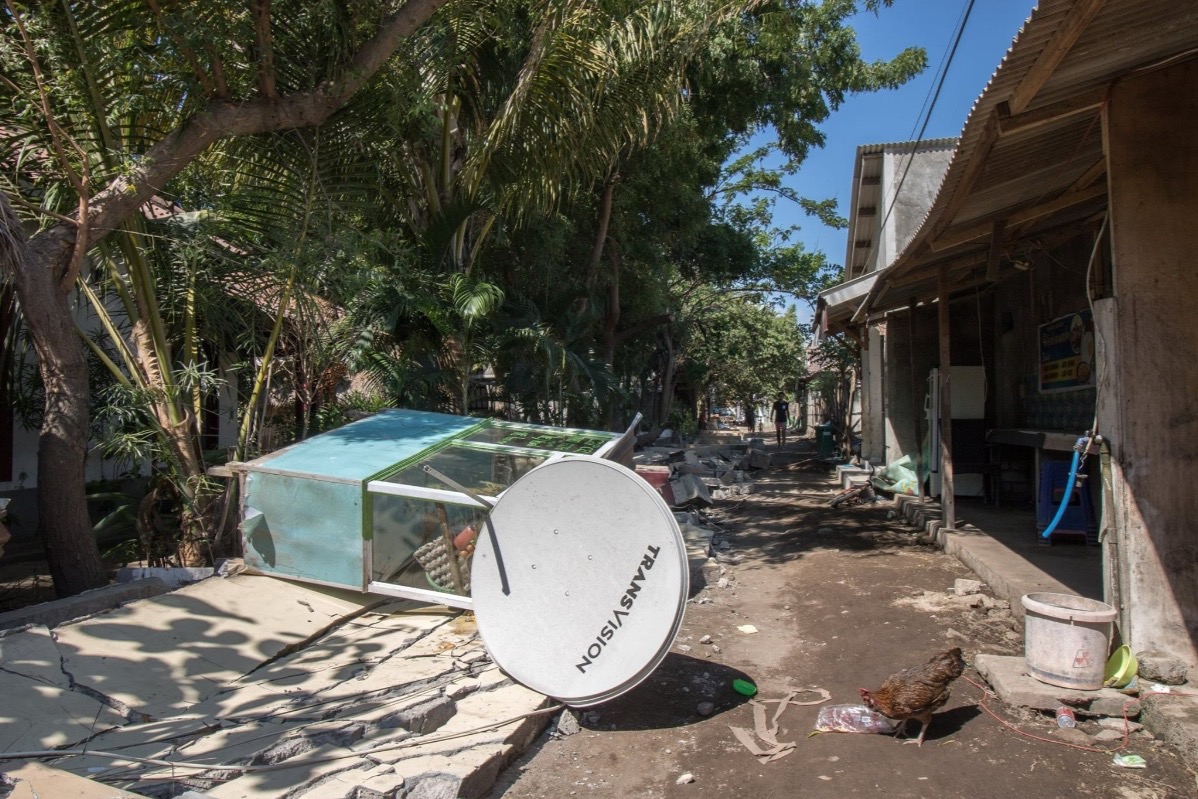 + Read More
Update 2
2 months ago
Share
As all of you know, the community on Gili Trawangan is strong, and right now they are proving that more than ever before. Our team on the ground have already paved the way for our local staff to start returning to the island and a way of life that allows them to support their families in Lombok. Power has been restored to most of the island and water lines are being repaired right now.
Our team in Bali are working on delivering aid via boats and trucks into Lombok and we've recieved images of our teams receiving this, none of which could have been done without the support that you are providing via donations!
We are optimistic about the future of Gili Trawangan and the staff whose families depend on it.
stay tuned for further updates and please continue to share and donate.
Please keep donating:
https://www.gofundme.com/earthquake-relief-trawangan-dive
+ Read More
Update 1
2 months ago
Share
Thank you to all of you for your kind words and support over the past few days.

Yesterday we met with all the dive shops/ hostels and gili restaurant staff who have made teams here on Bali.

We are happy to report all boats departing today for Lombok are full! They have been packed with medical supplies, tarpooling for shelter, food, water, blankets and clothing as well as volunteers making their way to Lombok to assist in distribution.

We are combining forces to become one team to help keep these boats full and supplies in the right place.

We are so proud of our staff and the entire Gili T diving community, and we strongly believe that the Gilis will be up and running again soon, ensuring jobs and livelihood for all of our local staff who've been affected.

The 3rd earthquake which affected Lombok yesterday afternoon has hindered some of our transport routes and whilst there was no damage on The Gili Islands we did lose more buildings in Lombok making some areas harder to access and increasing the number homeless. For this reason we have increased our target amount raised. We will continue to monitor the situation in Lombok and modify our goal based on what is realistically needed to get all our local staff back on their feet so they can return to Gili Islands and being to rebuild their life's.

Thank you again for all your support
+ Read More
Read a Previous Update