Support Sydney Bailey
$5,030
of $10,000 goal
Raised by
115
people in 29 months
On March 17, 2016, seven year old Sydney Bailey was viciously attacked by her neighbors pet dog. She sustained injuries to both her legs, left arm, back, and buttocks. After emergency surgery and 106 external stitches, Sydney was released from the hospital, only to return due to complications. She remained in the hospital for four days and on top of these horrific injuries, she developed an allergic reaction to her pain meds, suffered a migraine for 3 days which resulted in a CT scan, had to have the rabies vaccine and will continue to return to the infusion center for this even while she is home, and contracted the H1N1 flu virus. She had to have several difficult procedures done on her already traumatized body, and through all this, she began to lose her smile.
Plagued with nightmares, Sydney has had to relive her experiences over and over through her minds eye, and will need extensive therapy to help her gain the coping skills to deal with an experience no one should ever have to go through, let alone a child.
Once Sydney returned home, her family was overwhelmed with the difficulties of caring for their hurt daughter, while raising their two other children and Sydney's dad being deployed with the Marines. 
All donations for the family would be used for both her uncovered medical and emotional  recovery expenses, gas and travel expenses, childcare for her siblings due to ongoing appointments, and any other unforeseen cost to help in her ongoing recovery. 
Please consider donating to the Bailey family to assist them in lessening this burden.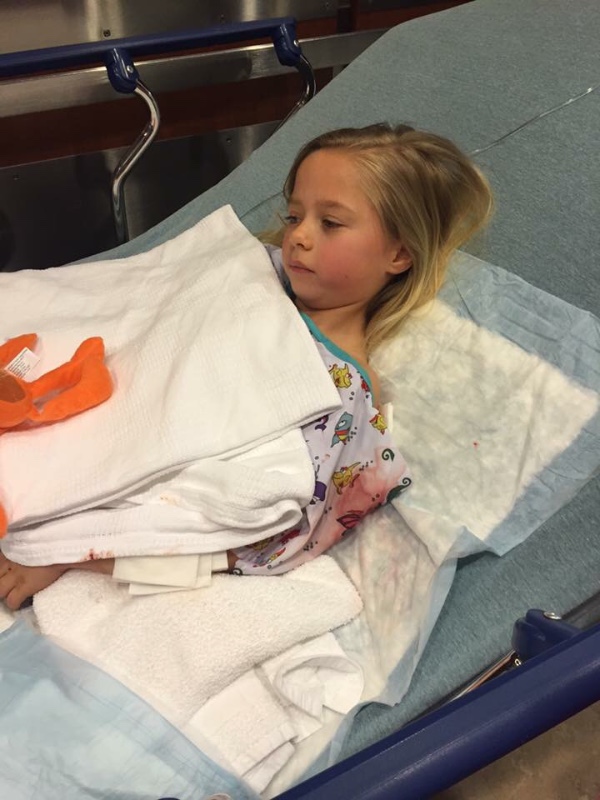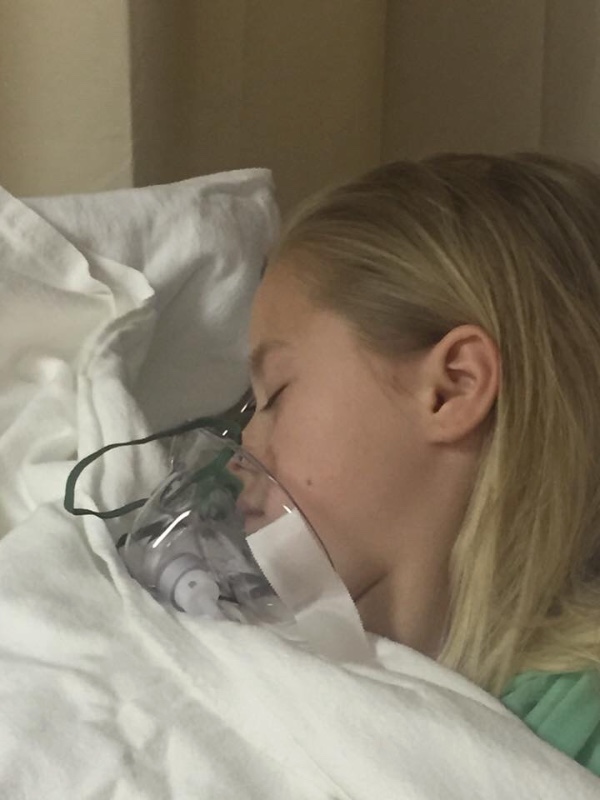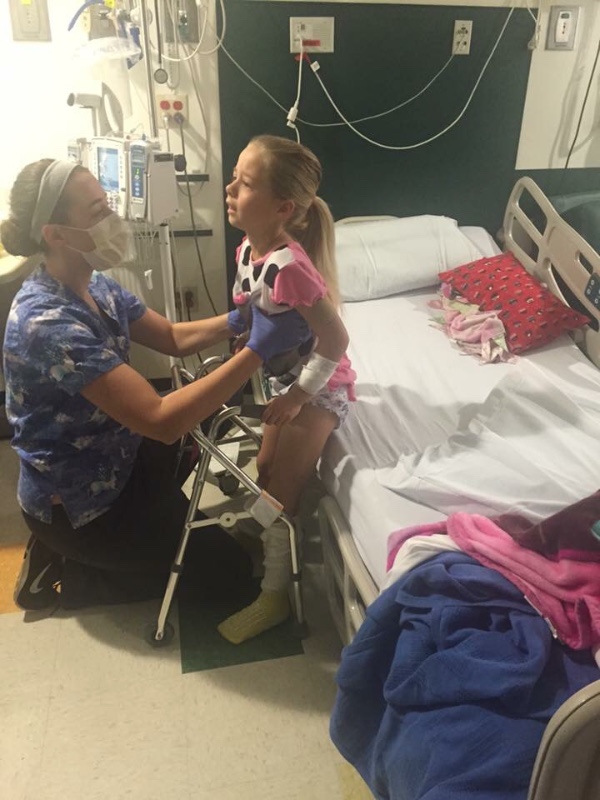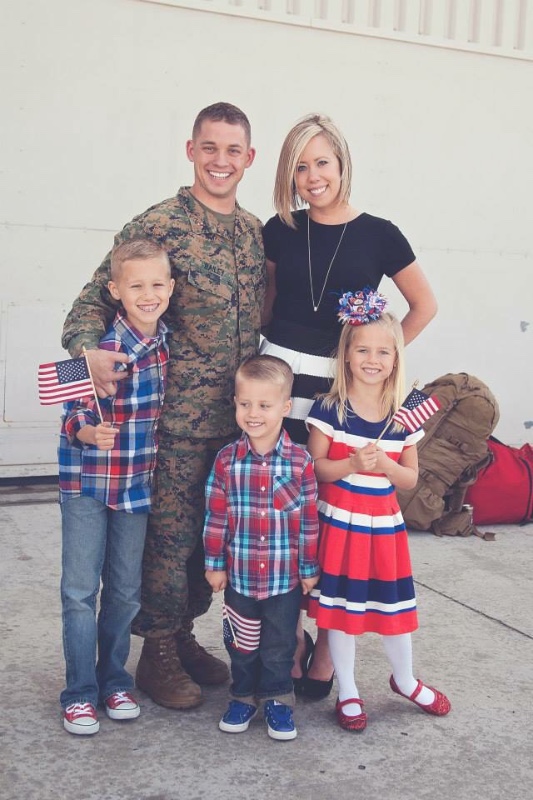 + Read More
Update 2
27 months ago
Share
From Angel:

First of all I just want to say thank you from the bottom of our hearts for all of the support that you all have shown to our sweet girl and to our family. I continue to be blown away by so many people's selflessness and concern. Your prayers have been felt and your kind words have helped Sydney change her thoughts towards herself and what will now be her permanent appearance. She continues to have some soreness and burning with some of her wounds but all of her wounds are finally closed and as of about a week ago she no longer has any bandages. She is no longer ashamed of her wounds and does not beg me to cover them anymore. I know that is in large part to all of the kind words of everyone around her.

We have been frazzled as Sydney's daddy left on deployment and we have moved unexpectedly.

Sydney continues to suffer emotionally. She is now very aware of anything that may cause her harm and is hyper sensitive to her surroundings. This makes her very anxious and has prevented her from returning to her normal activities. She is now afraid of every animal and insect to the point of panic. This makes it difficult for her to play outside and usually makes her want to come back inside quickly. She does not want to be alone and is not sleeping well. She continues to have nightmares and flashbacks. She says she feels like there is a big dog in her closet waiting to come out and bite her head off. She continues to see her psychologist weekly and I hope with time all of this will get better.

PLEASE just continue to be aware of what these dogs are capable of. Educate those around you. Prevent this from happening to someone else.

Our deepest appreciation and love.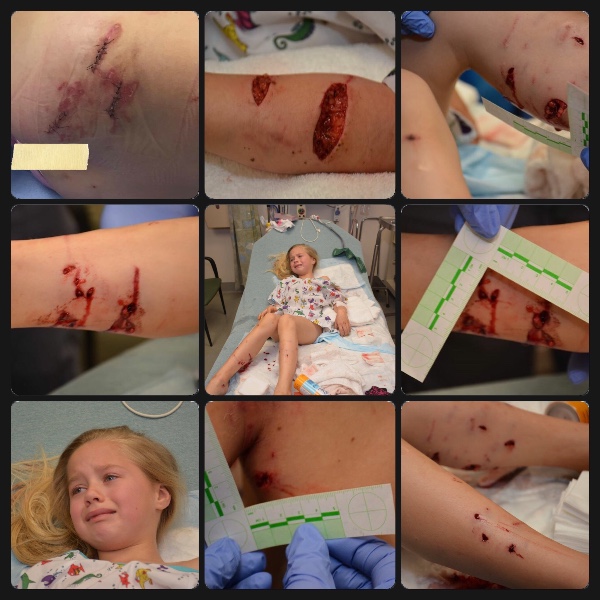 + Read More
Update 1
29 months ago
Share
First, the family and I want to thank everyone for their kindness and generous hearts. While there is still so much Sydney has to continue to struggle with everyday, she is a fighter and will push herself to recovery. Today is Sydney's 8th birthday and even though she is happy to be having a birthday, the day is definitely not going as imagined since she has to be at the hospital to have her stitches removed. The removal of that obstacle will help her in her continued physical therapy so that she can leave the wheelchair far behind her. Her biggest obstacle will be the battle with her own mind, but I know with the excellent psychologist East Tennessee Children's Hospital have set in place, with time, that will heal too. Please continue to keep the Bailey family in your thoughts and prayers during this difficult time and thank you once again!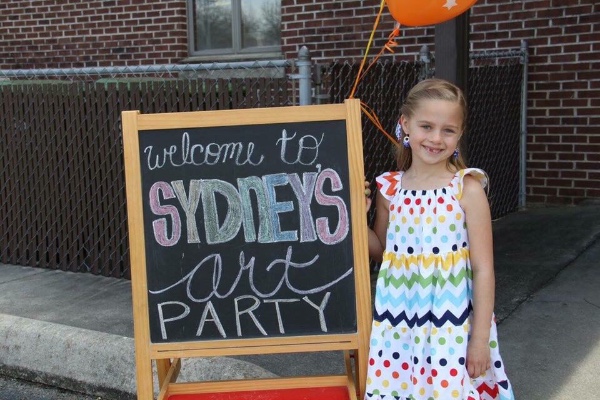 + Read More
Read a Previous Update