1st Vegan, Gluten-Free Teff Chips
$3,785
of $55k goal
Raised by
57
people in 18 months
Dirkosh  Crunch is the World's 1st Vegan, Gluten-Free, & Oil-Free Teff Chip.
Our Journey Update
We love Ethiopia. And we love eating chips. That's pretty much how the Dirkosh Crunch story began. But that's not where it ends. 
By innovating the country's traditional staple, injera, we created Dirkosh Crunch. A crispy chip made with only teff grain & organic, natural spices. No oil, preservatives, or weird ingredients. 
It's tasty. It's minimalist.And it's a platform to revoluntionize Africa.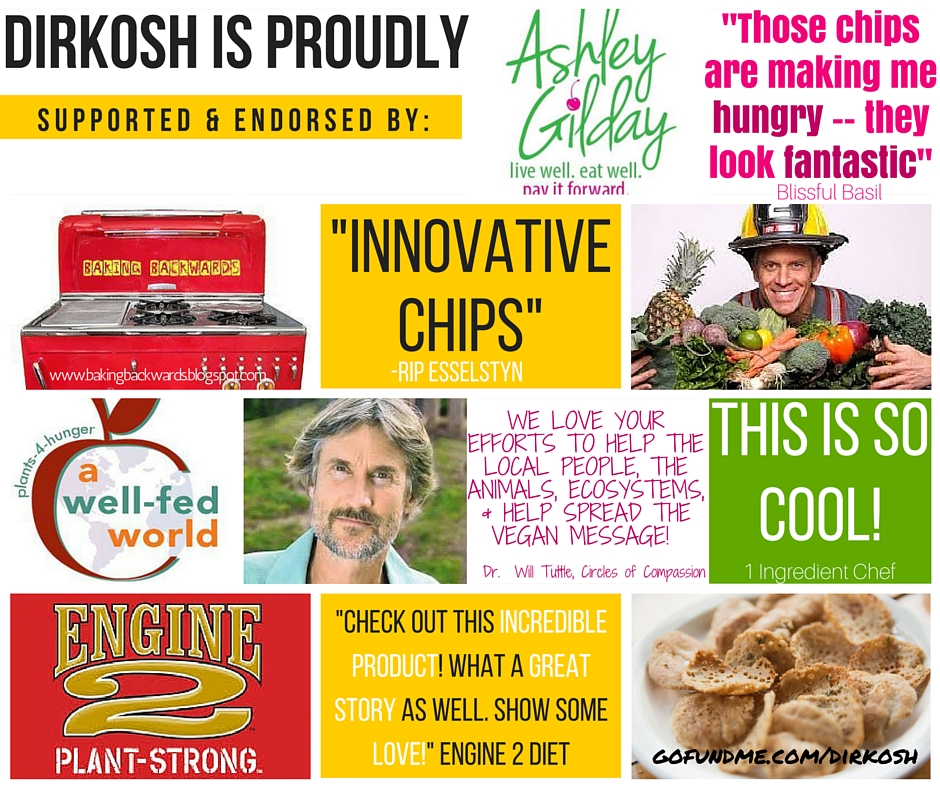 UPDATE & REASON FOR RELAUNCH
Hello Dirkosh Crunch'ers!
We wanted to say a BIG thank you! Because of your super kind and generous support  last year where we received $3000!  (Yay!), we took our fledgling little idea and turned it into a reality.
OUR HIGHLIGHTS:1) Hiring our first 3 workers.
  When we first set off, we said we wanted to provide jobs for at-risk women. Then we hired Tarikua. Tarikua is funny, sassy, caring, and hard-working. But she never had a job because physically she's put together differently than others. I wish I could have captured the look in her eyes when she was handed her
FIRST PAYCHECK EVER.
  For the first time in her life, she can provide for herself.  But hiring Tarikua made us realize something important. She doesn't want to be defined by her challenges. And she earns her job. So we decided that we no longer "give" jobs to those with disabilities. But we do give a fair chance to anyone who wants to work, an opportunity to try. And our hope is to keep our workforce
90% full of women or those who were previously overlooked
for employement an opportunity to be apart of our Dirkosh Crunch family. 
2) Expanding Our Niche.
When we began, I thought that only vegans, especially those who don't eat oil, would like our chips. Then we met our first customer. She bought 2 bags out of curiosity, but made it clear, "I don't care if it's healthy, I just want it to taste good."
Five minutes later after trying Dirkosh Crunch, she came back and bought 2 more bags.
Since then we found that most people who eat our chips, don't care too much about it's freakish amount of health benefits. It just tastes good. And we are very proud to offer such a tasty snack to both the health conscious individuals (who are currently stuck with options that taste like cardboard) and the taste bud conscious (who finally have something to snack on that won't add to their waistline).
3) Accepted into Growth Africa Accelerator Program.
Almost 100 start-ups in Ethiopia applied, and the competition was fierce! But Dirkosh Crunch was one of the 12 finalist chosen for
Growth Africa
's first Ethiopian Cohort! We are now receiving 6 months of business and marketing training, and the opporunity to become investment ready. 
OUR CHALLENGES:1) Sloowww.
If you've ever visited a developing country, you know things move at a different pace. I would like to say it's a walking pace, but right now it feels more like we're crawling. Things just take sooo much longer here. But we are seeing progress and slowly we're gaining momentum. For those who supported us the first round, hang in there! We did not forget about you! Rewards are coming. But we want to make sure that it's at the quality you deserve. 
2) Funding.
We read about a lean snack start-up that began with "only half a million dollars." We started with $3000. In a developing country with little resources. It's tough. 
And now we have a gap problem. 
We had enough to begin selling locally (Yay!), but we don't have enough to accept grants or investors. That's because according to regulations & some other factors,
we must invest $50,000. 
Which we don't have...That's why we're coming to you again. 
It's a big number. But we feel like
Dirkosh Crunch is such a powerful movement
. It's more than a snack (although it's a darn good one!). It's a new way of looking at Ethiopia and other African countries. 
Did you know that African countries have some of the best agriculture potential in the world? But they profit little because nobody thinks that they are capable to process it for the world.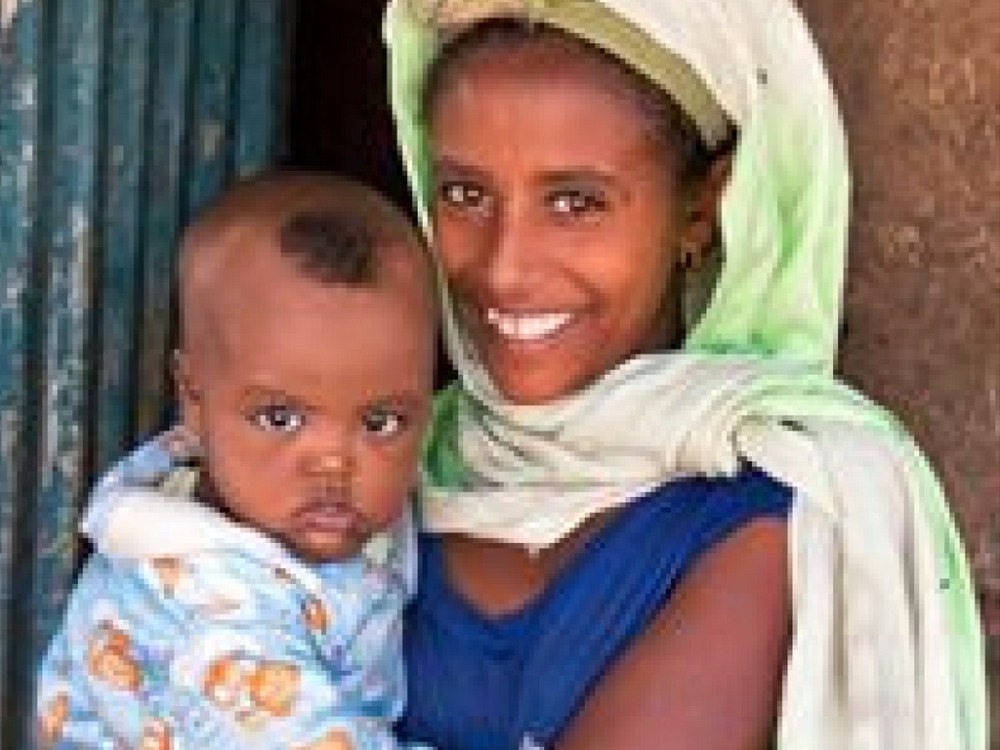 Almost everybody has told us to move production of Dirkosh to Europe or the US or anywhere else but Ethiopia. But we believe (and actually KNOW!) that the future of Africa depends on being internationally competitive. 
No developing country has moved out of poverty by charity or donations. It's become sustainable, prosperous, and healthy because of JOBS. 
If African farmers could grow crops that were produced & processed in the local countries, they would create food & prosperity for their people and the world!
We're talking about kids getting medicine, food, and going to school because their parents can provide!
That's what Dirkosh Crunch is all about. A sustainable future for Ethiopia that will inspire more agri-processing on the continent. 
For farmers. For women workers. For a world in need of healthy food that Africa can produce. 

First Crowdfunding Video, 1 year ago
DIRKOSH CRUNCH DETAILSTeff- The Vegan King of Nutrition


Dirkosh Crunch is made entirely of Teff Love!Teff is an ancient grain discovered in 3359 B.C. For centuries, Ethiopians have eaten this tiny grain alongside vegetables and legumes while enjoying healthy disease-free lives.  
Teff has gotten a lot of buzz these days & for good reason.  
It's a gluten-free grain with no known allergens and despite being the smallest grain in the world, Teff is a powerhouse of nutrition. 



The World's 1st Vegan, Gluten-Free, Oil-free Chip
We have taken the power of teff and turned it into a crunchy snack inspired by Ethiopia's most popular food injera. 
Call it whatever you like, teff chips, injera chips, micro-injera, or just stick with Dirkosh. Either way
it's delicious, addicitive, and your solution to a low fat vegan lifestyle. 
Originally dirkosh, means dried injera in Ethiopia. But we took the local version which was too sour and tough, and made a non-sour, crispy version which tastes completely different.
We kept the named Dirkosh because we wanted to spread the beauty of Ethiopian culture. Dirkosh Ingredients:
We like to keep it simple. That's why we use just a few ingredients. In fact, maybe it's better to begin by listing what's not in Dirkosh.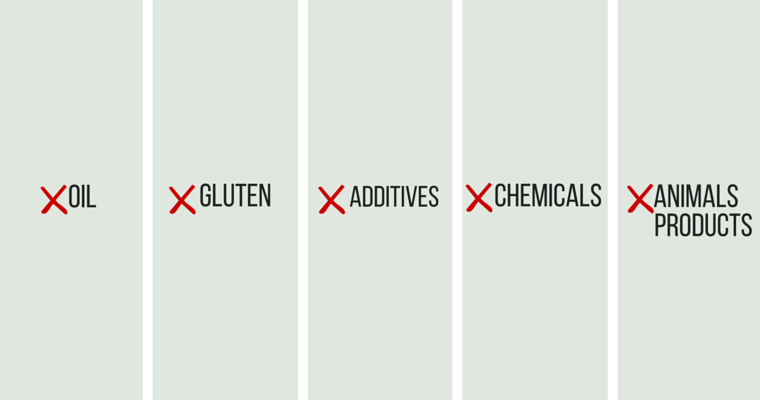 That's right,
Dirkosh is all natural, gluten free, low-fat, vegan goodness.
Our 4 addictive flavors include: 
Original-
Keeping it simple. 
(Ingredients: Teff, Fenugreek Spice, Unbleached Iodized Salt)
Garlic Heaven- 
Love garlic? This flavor tastes more like a pita chip, and is highly loved by the expat crowd. 
(Ingredients: Teff, Fenugreek Spice, Garlic Powder, Unbleached Iodized Salt)
Dirkosh Mitmita-
 Tired of "flaming hot" flavors that are anything but hot? Mitmita is a local mix of different spices that result in an actually hot chip. People LOVE this chip or totally HATE it. 
(Ingredients: Teff, Fenugreek Spice,  & Mitmita (Sun Dried Africa Bird Eye's Red Chilis, Cardamon Seeds, White Pepper, Black Cumin, Koseret Leaves (Similiar to Oregano), & Unbleached Iodized Salt) 
Dirkosh Seed Lovers-
This is our top-seller, my  personal favorite, & the healthiest of them all! 
(Ingredients: Teff, Fenugreek Spice, Sesame Seeds, Ground Flax Seed, & Unbleached Iodized Salt)
And in case you're wondering, "What the heck is Fenugreek Spice?".... 
It's a natural herb used in Ethiopia, that has
8 different health benefits. 
Health Benefits of Eating Dirkosh
Dirkosh is packed with vitamins & nutrients. Replace your old chips & crunchy snacks with Dirkosh, and you will be amazed at how good your body looks & feels. 

What's the Money For?

All the money is going towards 4 things:
1) Updated Business Licensing & Legal Requirements 
2) Modern Machinery
3) International Certificates 
4) Our 1st Export Shipment (which will then make us self-sustaining)
Rewards
We can't thank you enough for your support of Dirkosh. That's why we put together as many awesome rewards as we could. We have included everything from free bags of Dirkosh to planting teff fields in your honor. 
After the campaign, we will send you an e-mail where you can specify flavor requests, tell us the name you want listed on Dirkosh bags, etc. 
The Dirkosh Story
Dirkosh Crunch was started by Val, an adventurous American who backpacked across Africa solo, and an Ethiopian tech-nerd named Alula. 
We were neighbors who started eating local dirkosh together and then began experimenting with it until we created our version which eventually became Dirkosh Crunch. 
We fell in love with Dirkosh. And each other.
And recently got married in October 2016. 
You can read our complete story at
eatdirkosh.com
.
Social Impact
As mentioned earlier, Dirkosh is made entirely in Ethiopia with the purpose of doing maxiumum good for the community at each level.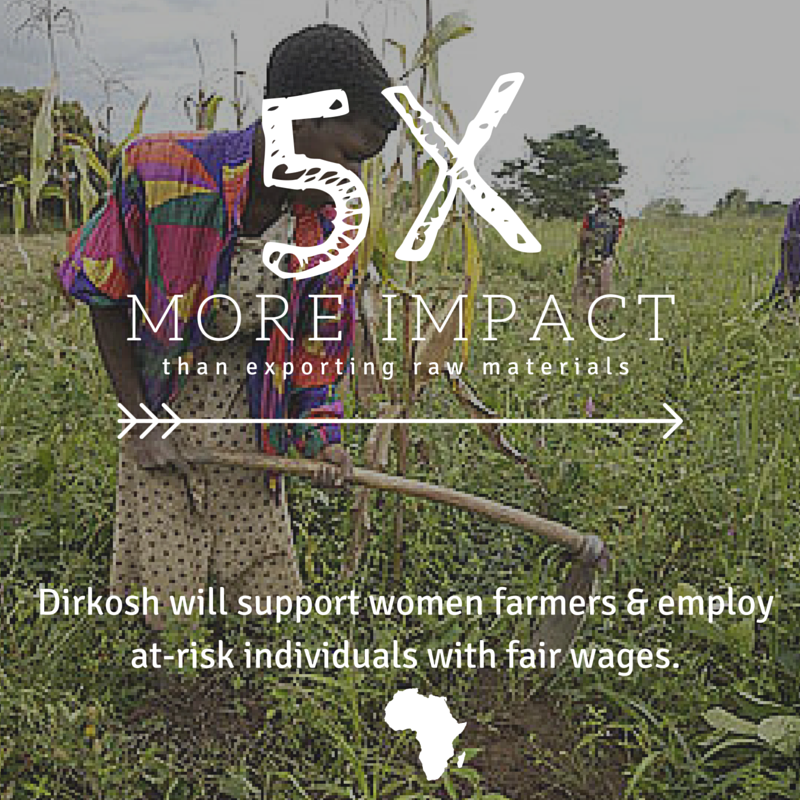 Dirkosh Co-founder, Val, has a Master's Degree in Social Work and is purposely designing Dirkosh Crunch in a way to help as many Ethiopians as possible. We have already met with UN workers who have expressed their approval, excitement, and willingness to partner with Dirkosh. 
Contact Us: 
We're social, so please say hi! We would love to hear from you. 
Facebook:
www.facebook.com/dirkosh
Twitter:
www.twitter.com/eatdirkosh
Web:
www.eatdirkosh.com

Dirkosh has been Promoted & Featured On: 

Tourism Tattler
Engine 2 Diet
Vegan Mint
Blissful Basil
Ashley Gilday
Latest Vegan News
An Unrefined Vegan
Guilt Free TV

Baking Backwards

Female Vegan Athletes

Jacked on the Beanstalk 

Cory, the Vegan Berserker, McCarthy

Kevin the Vegan Kid

High Vibe Vegan

Live Vegan Strong

Free From Harm

Vegan Crushes

Vegan World

Plant Based Pharmacist 

A Gentle World

Evolve Campaigns UK

The Positive Animal

Ethiolicious
+ Read More